PokerStars SCOOP Main Event (Hi) Day 1: Delong Leads Final 14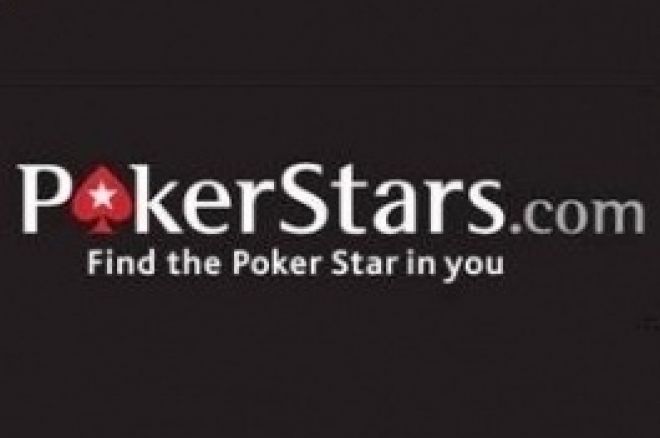 The inaugural PokerStars All Stakes Spring Championship of Online Poker (SCOOP) neared its completion on Sunday with the beginning of the Main Event (Event #22) -Hi, a two-day $10,300 no-limit hold'em affair. The tournament drew 502 entrants, just surpassing its $5,000,000 guarantee. First place is set at $963,338.
The top 54 players made the money, but only 14 survived through Day 1. Among those cashing but not making it until the end of the day were Hafiz "hafizzle" Khan in 16th place ($45,180), Jason "Taknapotin" Somerville in 20th ($35,140), Thayer "THAY3R" Rasmussen in 21st ($35,140), Daniel "Allanon85" Drescher in 22nd ($35,140), Neheer "NemoStars22" Banerji in 29th ($30,120), Thomas "tjbentham" Bentham in 30th ($30,120), Mike "SirWatts" Watson in 33rd ($30,120), Gavin "birdguts" Smith in 34th ($30,120) and Ylon Schwartz in 36th ($30,120).
In the lead entering Day 2 with 663,843 is Jonathan "xxjondxx" Delong. Right behind him is Jon "PearlJammer" Turner with 639,019. The action continues on Monday at 4:30pm ET at PokerStars. The blinds and antes will be at 2,500/5,000/625 when play resumes. The complete chip counts for all surviving players:
Jonathan "xxjondxx" Delong – 663,843
Jon "PearlJammer" Turner – 639,019
j.thaddeus – 624,273
Chowdahhead4 – 616,156
Derric "actionDJ" Haynie – 561,682
Chris "Moorman1" Moorman – 481,702
Tecknowledgy – 270,525
teacuppoker – 241,291
Jamie "pokerjamers" Armstrong – 211,112
Niklas "ragen70" Heinecker – 173,464
Magisterium – 163,154
BriDge2PaiN – 157,339
Jesse "MazeOrBowie" Martin – 115,471
Steven "$teveyMoney" Merrifield – 100,969