PokerStars SCOOP Event #4-Hi: 'PokerKai' Wins Turbo NL Affair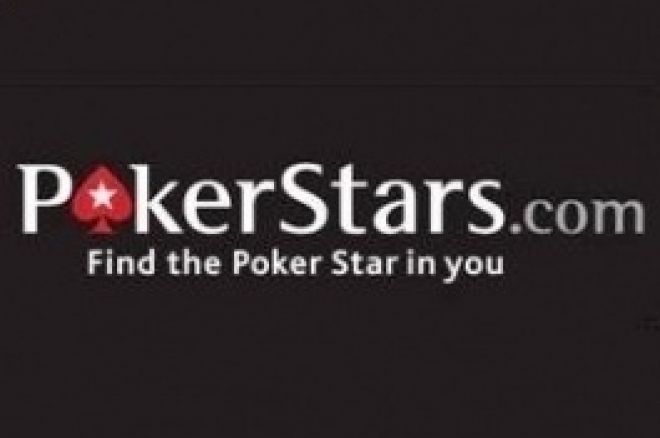 The PokerStars All-Stakes Spring Championship of Online Poker (SCOOP) Event #4-Hi was a $1,575 NL Hold'em 2X Chance turbo affair. There were 552 entrants and 282 second-chance rebuys, resulting in a prize pool of $1,251,000 with first-place prize of $237,690. Notables falling shy of the final table include tomgus456 in 10th ($15,012), govshark2 in 11th ($15,012), James "mig.com" Mackey in 13th ($12,510) and Anthony "holdplz" Spinella in 14th ($12,510). The chip counts as the final table began were as follows:
PokerKai — 1,355,102
gibralter11 — 698,534
Shawn "buck21" Buchanan — 499,847
Jonathan "xxjondxx" Delong — 444,238
Matt "ch0ppy" Kay — 394,207
Chowdahhead4 — 287,514
yayaya — 181,739
Yo Burger — 159,889
Clayton "slammedfire" Mozdzen — 148,930
In each of four consecutive hands a player busted. Chowdahhead4 was the first to exit, at the 17,500/35,000/4,375 level. Matt "ch0ppy" Kay shoved from middle position and Chowdahhead4 called all in from the big blind for 224,389 with
. Kay held
and emerged as the winner when the board fell
. Chowdahhead4 took $20,766.60 for ninth place. The following hand, Clayton "slammedfire" Mozdzen's last 75,805 was in the middle with
against gibralter11's
. The board ran out
and Mozdzen was out in eighth place for $28,147.50.
The next player out was yayaya, after moving all in for 92,364. Both PokerKai and gibralter11 called, checking down a
board. PokerKai tabled
and it was good enough to win the pot and eliminate yayaya in seventh place for $40,657.50. Jonathan "xxjondxx" Delong departed after an under-the-gun shove for 355,488. Matt "ch0ppy" Kay called from the big blind with
and had Delong's
in dire straits. The community cards came
and Delong's tournament was over with in sixth place for $53,167.50.
At 20,000/40,000/5,000, Yo Burger made a stand with
, but ran into PokerKai's
. The board fell
and Yo Burger exited in fifth place with $68,805. The 25,000/50,000/6,250 level was when gibralter11 hit the rail. Under the gun, gibralter11 shipped it in for 373,558 with
and Shawn "buck21" Buchanan called on the button with
. The board ran out
and gibralter11 came up short, finishing in fourth place for $97,578.
Matt "ch0ppy" Kay bowed out in third place during 30,000/60,000/7,500 play. PokerKai had the button and min-raised to 120,000. Kay was in the small blind and went all in for 1,038,444. Shawn Buchanan folded in the big blind and PokerKai called with
, having Kay's
dominated. The board rolled out
as Kay was the third-place finisher for $128,227.50.
These were the chip counts to start heads-up play:
Shawn "buck21" Buchanan — 1,045,552
PokerKai — 3,124,448
Buchanan pulled the match to all square when he flopped a full house with
. The flop came
and luckily for Buchanan, PokerKai had
. The duel lasted another two levels before PokerKai took it down at 60,000/120,000/15,000. Buchanan shoved for 1,311,759 on the button and PokerKai called with
, leading Buchanan's
. The board ran out
and Buchanan finished as runner-up, taking home $175,140, with PokerKai winning SCOOP event #4-high for $237,690.
Final Results:
1. PokerKai — $237,690
2. Shawn "buck21" Buchanan — $175,140
3. Matt "ch0ppy" Kay — $128,227.50
4. gibralter11 — $97,578
5. Yo Burger — $68,805
6. Jonathan "xxjondxx" Delong — $53,167.50
7. yayaya — $40,657.50
8. Clayton "slammedfire" Mozdzen — $28,147.50
9. Chowdahhead4 — $20,766.60