Last Chance to Qualify - $7k EPO Package!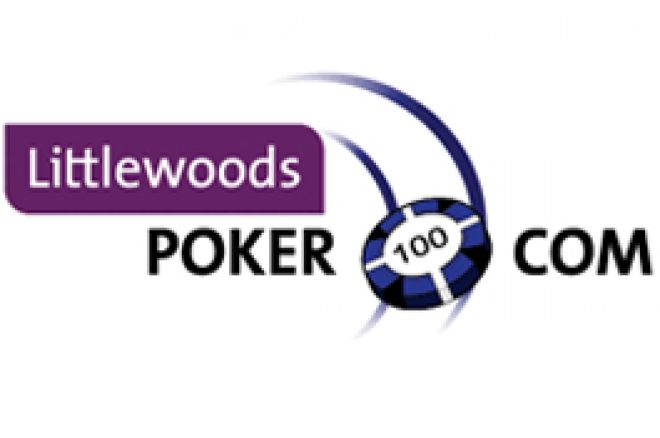 Last chance to qualify for the final two seats at the nine-handed $7,000 PokerNews EPO Freeroll on September 8, 20:45 GMT where the winner will go home with the incredible $7,000 package to the 2009 English Poker Open (EPO)!
The EPO will take place from September 15-17 at Dusk Till Dawn, Nottingham and will feature a guaranteed $1,000,000 prizepool.
There are two ways you can try and win a package:
Play in the $500 PokerNews Cash Freeroll (Tournament ID 24219071) on August 31 and the winner receives a seat to the $7,000 PokerNews EPO Freeroll.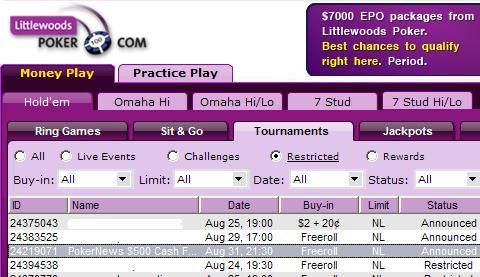 Alternatively, you can also win a seat by being the player that accumulates the most points for the week starting August 30 to September 5.
To see who has already qualified, visit the PokerNews EPO Points Race page.
Only players who have signed up to Littlewoods Poker via PokerNews are eligible to participate. New players can sign up here.
There are conditions in regards to a player winning multiple races and/or freerolls. We highly recommend you read our full Terms and Conditions (found at the bottom of the PokerNews EPO Points Race page) prior to participating.
See how others have the latest poker news at their finger tips - join us on Facebook and Twitter.