Laptop, PS3, Cash And More From RedKings Poker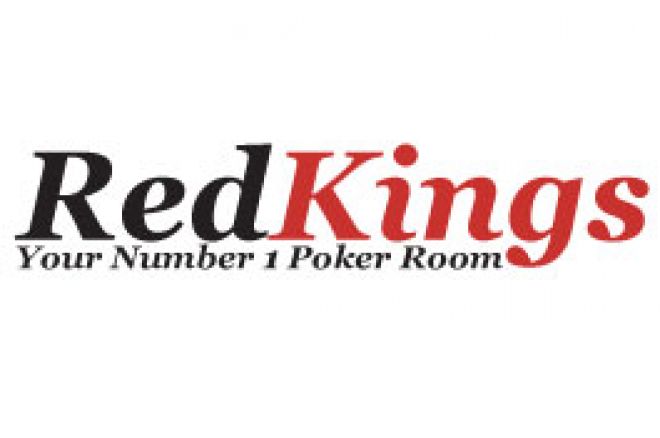 Christmas isn't over at RedKings Poker. We've still got a Dell laptop, PlayStation 3, camcorder and cash to giveaway. Hurry, it starts today (December 28) at 19:35 GMT! Buy in now for only $5.50.
Unlike our other giveaways, the winner will have a choice as to which item they would rather take home (with the runner up taking the remaining prize):
Dell Inspiron Mini 10v Laptop
or
PlayStation 3 Slim
Additionally, first and second place winners will win a $108 Tournament Ticket each. Third place will take home a Toshiba Camileo S10 High Definition Camcorder and a $33 Tournament Ticket.
The prizepool will be distributed as per RedKings Poker's standard payout structure.
Interested? The qualification process begins with you signing up to RedKings Poker through PokerNews, making a minimum deposit, buying in for $5.50 and entering the unique password. This promotion is also valid for existing PokerNews RedKings account holders.
Password: nyipod
Search for PokerNews Monthly Giveaway under the Scheduled Tournaments tab of the RedKings Poker client lobby.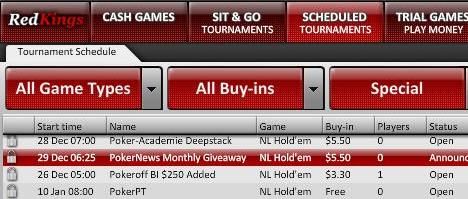 *If for any reason RedKings Poker is unable to supply your prize, a cash bonus will be added to your RedKings account to the amount of 80% of the prize value.

RedKings Poker also offers PokerNews players a range of fantastic first deposit bonus starting from $250 all the way up to $2,500. Remember, an account through us brings many perks including access to all our exclusive RedKings Poker promotions here on in. You won't believe what we have in store for you in 2010 - stay tuned.
The rumours are true, we are indeed on Facebook and Twitter - join us now.