Get $50 Free at PartyPoker - No Deposit Required!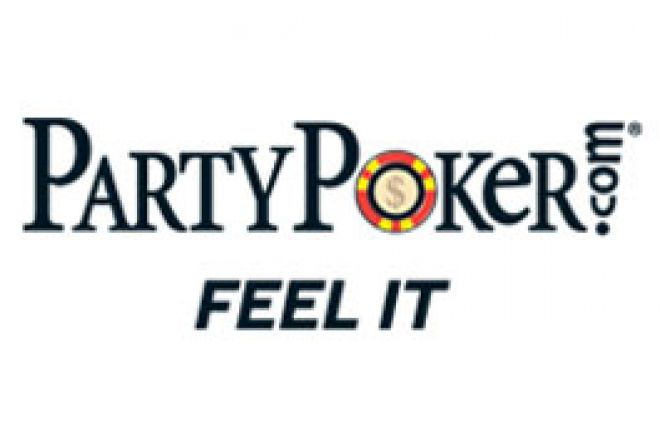 There's no better time to sign up for a PartyPoker account than now. Our exclusive PartyPoker Free $50 Promotion is still running - get $50 to hit the tables, with absolutely NO deposit!
Simply click on PartyPoker Free $50, complete all registration steps, enter the bonus code PN50FREE and you will receive $50 FREE* with NO deposit.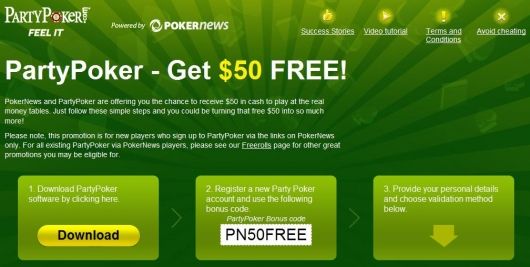 Still a little confused about how to get the free cash? Check out our PartyPoker Free $50 instructional video.
If you've already signed up for your PartyPoker account with PokerNews, tell us about your PartyPoker experience. The three best entries each month will receive $20.
Don't forget, a PartyPoker account through PokerNews grants you access to any exclusive promotions we host with PartyPoker from here on out.
*Players must complete the full registration process and await confirmation of eligiblity from PokerNews. The first $25 will be transferred to the player's PartyPoker account. The remaining $25 will be transferred in one lump sump once players earn 200 points in the next 45 days. We highly recommend you read the full Terms & Conditions available at PokerNews PartyPoker Free $50.
Get up-to-the-minute news by becoming our friend on Facebook and following us on Twitter.