PokerNews $500 Freeroll on Bodog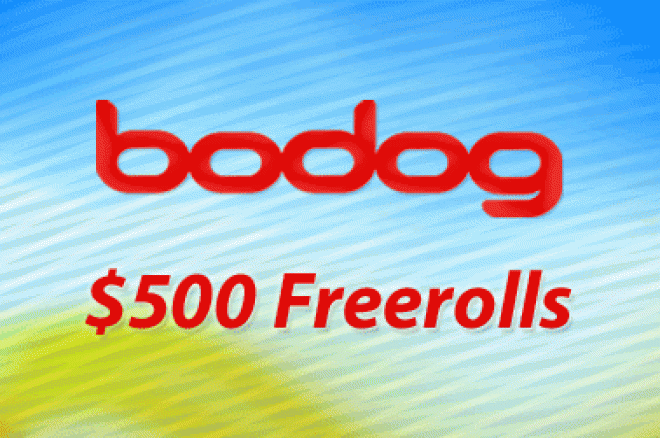 An exciting PokerNews tournament series has begun on Bodog. There will be $500 added to the prizepool in these tournaments and distributed as per Bodog's payout structure.
This series of freerolls is open to all players regardless of whether or not you signed up through PokerNews. There are no qualification requirements other than a password. The password will be released in this article a few hours before the tournament begins. That's all you need, just the password to register, and you're in. Be there on June 20 at 13:35 EST to claim your share of the prizepool.
If you can't make this one, there are two more tourneys waiting for you.
July 18 - 13:35
August 15 - 13:35
New to freerolls? Visit our Freerolls FAQ page today.