Mini Series of Poker on PokerStars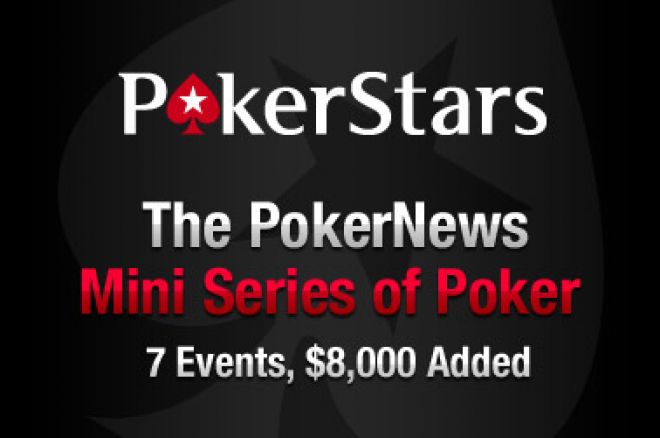 In celebration of the partnership between PokerNews and PokerStars for the live reporting of the 2010 World Series of Poker, we're bringing you the Mini Series of Poker.
The Series has already begun and there are only two events left to get in on!
The events are open to all players with a PokerStars account, no matter where you signed up. If you don't have a PokerStars account, you can sign up through PokerNews and take advantage of our sign up bonus as well as our exclusive freerolls that you can find at our freerolls page.
Each of the tournaments in the MiniSOP is password protected. To register, all you need is a PokerStars account and the password. The password is the same for each event. And here it is - password: Negreanu.
Remaining Events
July 3 - 19:05 EDT (Tournament ID: 284863955): $5+.50 8 Game with $1,500 added
July 5 - 19:05 EDT (Tournament ID: 284864066): $5+.50 no-limit hold'em Main Event with $2,000 added
Your share of the added prizpool is waiting for you. You have the password, you have the account (or the sign up link), so there's no reason for you to miss this!
Sign up for a PokerStars account today and get in on all the action of the MiniSOP and if you've never played any PokerNews events and need any questions answered, check out our FAQ page.