The PokerNews Strategy Roundup: Supernova Elite for Nanonoko and Josh Tieman Answers All Your PLO Questions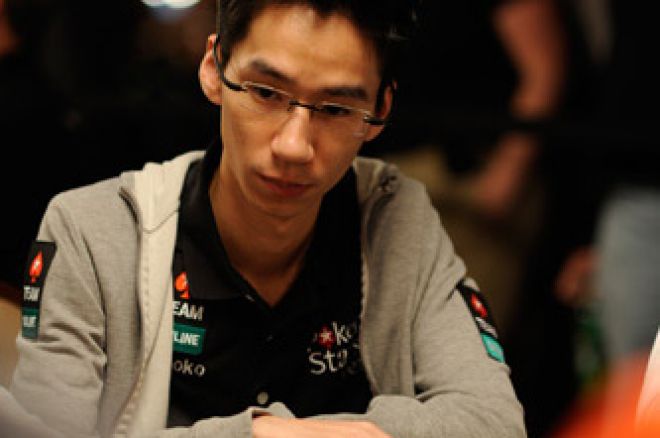 Just in case you didn't know we have relaunched PokerNews Strategy and its better than ever. It includes some of the hottest online poker talent in the world taking you through their thought processes as they play. Our team of pros include Tony G, mass tabling god Randy 'nanonoko' Lew, high stakes cash phenom Scott 'URnotINdanger2' Palmer, WSOP bracelet winners Josh 'LitleBastrd' Tieman and James Mackey plus many more.
We are going to be checking in with the guys at PokerNews Strategy every week to see whose up, whose down, what videos we can look out for, whats going on in the forums and who is the latest pro to lose a prop bet.
Supernova Elite and Sick Rooms
Randy 'nanonoko' Lew has had a lot of brag about this week. Not only has the mass tabling superstar spent the week in a luxury Villa in Las Vegas but he also achieved Supernova Elite on PokerStars for the third year in a row. Its definitely a major achievement that very few can boast so well done to Randy for getting there with four months to go!
Check out the footage of Randy's sick room at the Wynn:
Big Two Months for Frank Jordan
Online tournament pro Frank "BLUEberLEEZ" Jordan recounted a busy past two months in his latest blog post. Not only has he moved to Vegas from Nashville but he has put together a string of impressive MTT results online. He final tabled the Sunday Mulligan for a 31k and 21k two of three weeks and then went onto chop the $300 rebuy FTOPs for $147,000.
"BOOYA" he was heard saying.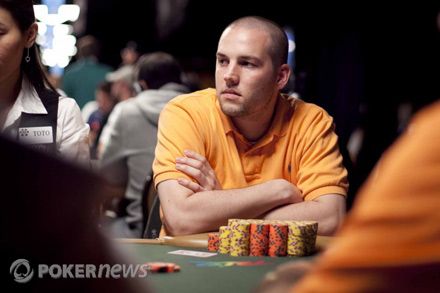 Over at the PokerNews Strategy Forum……..
Not only can you watch some of the world elite share their winning secrets with you on screen, we also have a great forum where you can ask them direct questions.
Given that he is a mass multi tabling god (see above, Supernova Elite with months to spare) lots of our members have questions for Randy Lew about mass multi tabling and we are expecting a video series on the subject soon.
Elsewhere over on the PLO forum, Josh 'LitleBastrd' Tieman has been incredibly busy answering everybodies questions. Not only is Tieman a 2010 World Series of Poker Bracelet winner but he is regarded by many of his peers as the best heads up PLO specialist in the world. In the last week he has reviewed 24 PLO hands submitted by our members. If you are a fan of PLO, you are literally burning money by not posting on our open forums.

This Weeks PokerNews Strategy Videos
Multi table tournament specialist and WSOP bracelet winner James 'mig' Mackey takes us through a live session playing in the Sunday Majors on PokerStars and Full Tilt Poker. This is a five part series and you can expect some deep runs from the man whose online record includes a WCOOP title, a Full Tilt $1k Monday Win and 2nd in the Sunday Warm Up.
Evan "NEONPILS99" Parkes recently won the $35,000 Gauranteed PLO weekly on Full Tilt Poker and he breaks down the win from start to finish using a hand history replayer. This video in particular concentrates on deep stacked post flop PLO play.
For you cash game specalists Chris "Genius28" Lee takes us through a live session of $2/$4 6 max on Full Tilt Poker
We've uploaded over 70 videos in the last two months alone across a variety of different formats and stakes. The site is getting bigger and bigger every day so now is a great time to sign up and start unlocking your poker future.
If you still haven't made up your mind check out our generous range of sample videos.
Stay ahead of the game with our world exclusive $50 Free No Deposit Bonus from PartyPoker. The only risk free bonus in poker.