The PartyPoker Weekly: Introducing Double Hold'em and the WPT Foxwoods Facebook Challenge
Barry Carter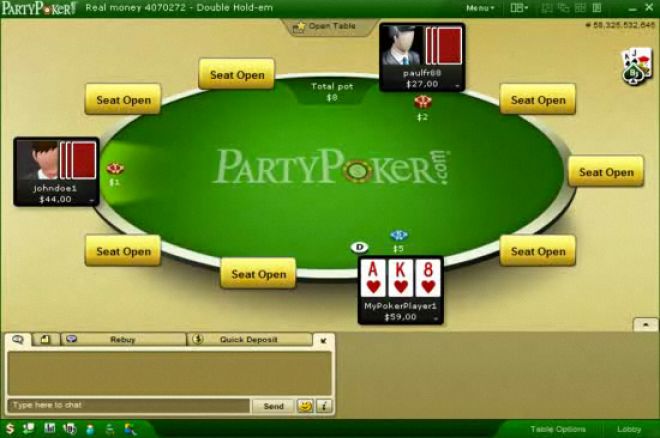 As always PartyPoker are jam packed with news, promotions and exclusive offers. Two big WPT promos this week and the birth of a new poker game that could be heaven for action junkies.
Introducing Double Hold'em
New games come and go in poker but not many stick, this one however could be an exception. PartyPoker have introduced a brand new game – Double Hold'em. It's just like Texas Hold'em except for one major difference. You receive three hole cards, choosing one as 'point' card after the flop is dealt but before the betting round starts.
So let's say you have AKT – you would probably choose the ace as the point card meaning you have AK and AT. The hand then plays out like hold'em and the strongest hand of your two will be the one that is played on the river. As you can imagine there is lots of action in a game like this as the relative strength of your hands change reapidly as more cards are dealt.
We looking forward to seeing you at the Double Hold'em tables soon!
WPT Amneville Qualifiers
The newest stop on the World Poker Tour will take place in Amneville, France on November 2-6. Qualifiers have now begun and will continue to take place until October 17. You can qualify for as little as $1 right up to the $375 finals on Sundays.
Of course you can also get there for free in our exclusive Cash Runner Points Race, because we are giving away $375 WPT Amneville Tickets away as prizes in both our points leader board and the big freeroll that follows it. Check out the PartyPoker Cash Runner Page for more details.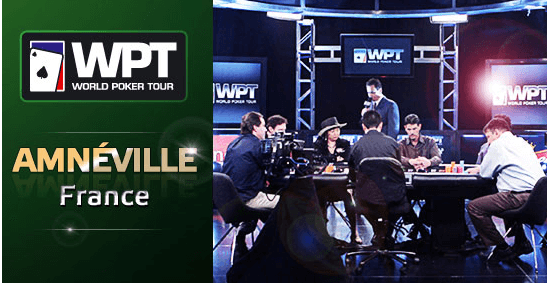 The Best Bonus in Poker: Free $50 No Deposit Bonus
In case you missed it, you can get involved in everything PartyPoker has to offer without spending a penny or even depositing. Out industry leading free $50 bonus means you don't even have to spend your own money to play poker.
All you have to do is download PartyPoker using PN links, register, use the Bonus Code PN50FREE and that's it. $25 straight to your account. Not only that, you have the opportunity to earn another $25 into your bonus account too! All you have to do is earn 200 PartyPoker Points and another $25 in real cash will be released to your account.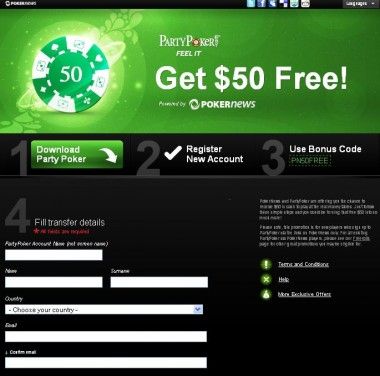 WPT Foxwoods Facebook Challenge
If you are not friends with PartyPoker on Facebook yet, you will be after reading this. That's because PartyPoker are running an exclusive WPT Foxwoods Facebook Challenge final on October 5th at 15:00ET (21:00 CET) where the best one of the 50 finalists will win a package valued at a huge $14,000. The package will include the $10,000 buy-in, accommodation and spending money. The WPT World Poker Finals main event will take place from October 28th until November 2nd 2010.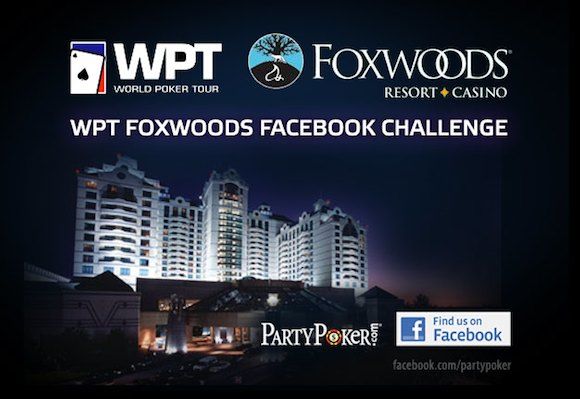 To get entry into this exclusive tournament you will need to win your seat in one of the following $11 qualifiers:
September 21st at 15:00ET (21:00 CET)
September 24th at 15:00ET (21:00 CET)
September 28th at 15:00ET (21:00 CET)
October 1st at 15:00ET (21:00 CET)
But the catch is you need to 'like' PartyPoker on Facebook to get the password for the tournies a few hours before the start of the tournament. They have a ton of great exclusive Facebook promos all the time, so you'll want to stick around afterwards.
Watch the Big Game IV Online
Until now, only viewers in the United Kingdom could watch the latest episodes of the PartyPoker Big Game IV, which was also sponsored by PokerNews. But now PartyPoker have started uploading the episodes on their blog and you can watch it wherever you are in the world! Check out the latest episode below:
PartyPoker have some of the best promotions in all of poker and nobody has more exclusive PartyPoker promotions than Pokernews. Make sure you sign up to PartyPoker via Pokernews to get in on all present and future exclusive promotions.