$22,500 in Exclusive Freerolls from Lock Poker This Week With Two Events Including a No Deposit Freeroll!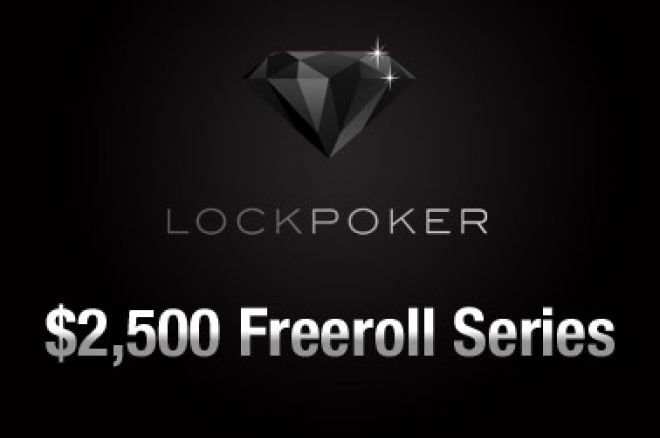 It's a nice feeling to have got involved with something massive from the very start, which is why we are giving you a shot at doing just that at Lock Poker. We think this is a poker room that is going places and you probably will too, when you find out about all the great benefits you will get when you sign up to Lock Poker via Club PokerNews.
That's because right off the bat Club PokerNews members who sign up to Lock Poker will benefit fromover $20,000 in exclusive freerolls (Many of which don't even require a deposit) and an exclusive sign up bonus you cannot get anywhere else. Plus you will be automatically eligible for all exclusive Club PokerNews Promotions at Lock Poker in the future.
$2,500 Freeroll Series
You will also be eligible for a massive series of eight $2,500 Cash Freerolls which start in October. In order to play in these freerolls you need to have downloaded Lock Poker via PokerNews, registered a new account, made a deposit and earned 25 points in each freerolls qualification window.
$2,500 Freerolls: Oct 19, Nov 2, 16, 30, Dec 14, 28, Jan 11 (All at 16:05 EST)
These freerolls are expected to be superb value. As Lock Poker is relatively new, we are expecting a low turnout for this freeroll compared to some of the tournaments on bigger networks, which means a much easier passage to the money.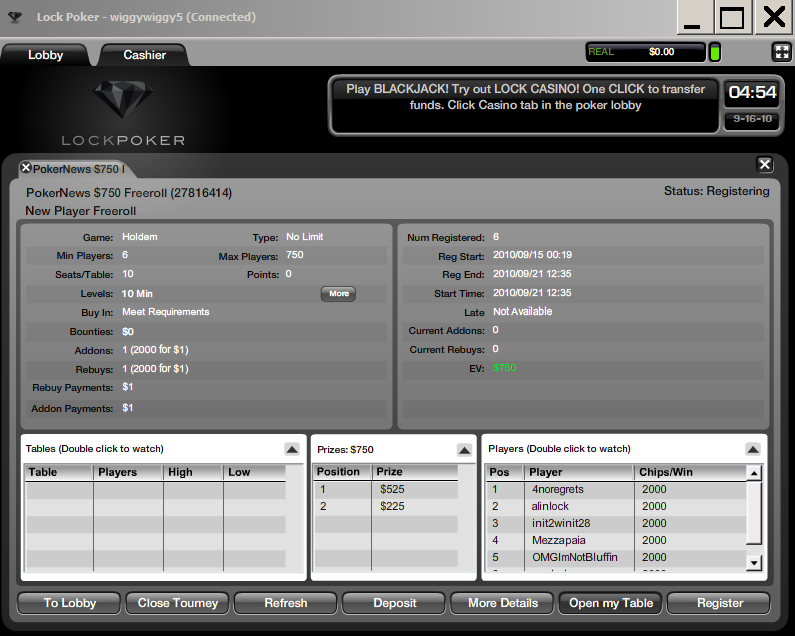 Check out our Lock Poker $2,500 Freerolls Page for more information.
Sign Up Only Freerolls
The first thing to really get excited about is our series of sign up only freerolls. Unlike a lot of similar promotions, you do not even need to deposit to play in them. All you need to do is download Lock Poker via our links, register a new account in the specified time period and that's it, you are in! Not only that, you will be eligible for all three, not just the first one you enter!
There are two $750 Freerolls and one $1,000 freeroll between September 21 and November 14. All of them are free to enter but also allow unlimited $1 rebuys and one addon until the first break.
$750 Freeroll: October 17
$1,000 Freeroll: November 14
All these freerolls are at 13:35 EST and pay out as per Lock Poker's standard payout structure. Check out the Lock Poker Sign Up Only Freeroll Page for more details.
$1,000 First Deposit Bonus – Exclusive to PokerNews
While you are on your way to earning the 25 points per freeroll you can also make the most of an exclusive and massive sign up bonus you can't find anywhere else with Lock Poker. Everywhere else you can only get 100% up to $600 but at Club PokerNews you can benefit from an amazing 100% up to $1,000 first deposit bonus. Just make sure you use the bonus code PNEWS1000.
Rally to $155,000 in Riches: VIP Points Race
But it doesn't stop there, Lock Poker is getting bigger every week. This week sees the start of the Lock Poker Rally to Riches VIP Points Race. Running through October you can win up to $25,000 in extra cash straight into your account in this awesome value loyalty promotion.
Lock Poker Join PokerNews Strategy
The world class team of sponsored pros over at Lock Poker have joined the stable of elite players at PokerNews Strategy. Now players like Eric 'Rizen' Lynch, Matt Stout and Stephen Devlin will be making videos in our rapidly expanding training site.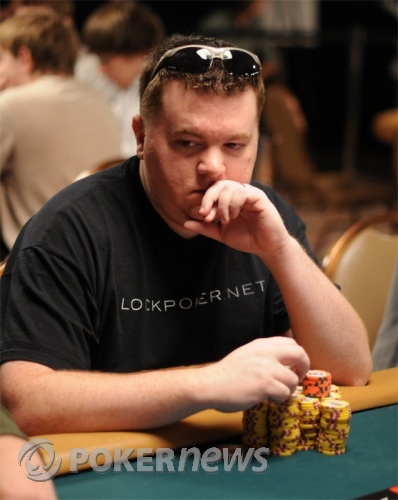 And did we mention Lock Poker is open to players from the United States?