Time is Running Out for the Next $2,000 Freeroll from PlayersOnly and Sportsbook Poker!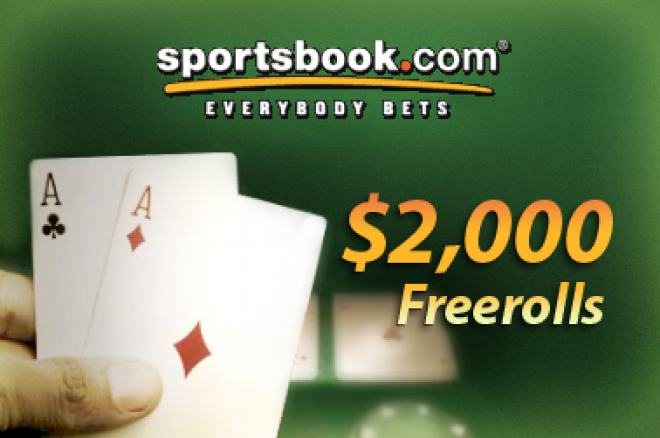 Time is running out to qualify for the next tournament in a regular series from two rising online card rooms. The PokerNews $2k Monthlys are taking place simultaneously on PlayersOnly and Sportsbook Poker starting on November 7. If you want to play in the first one then you need to qualify by tomorrow, October 31!
Qualification is simple, all you have to do is download Sportsbook Poker and use bonus code pnews or download PlayersOnly via PokerNews and use bonus code PNEWS100PK.Then you need to earn 25 points during the month before each freeroll. The great thing about this promotion is that if you already have an account with one of these rooms that wasn't through PokerNews, you can just sign up to the other room instead to play in the freerolls.
The tournaments will have a $2,000 prize pool which pays out as per Sportsbook's/PlayersOnly's standard pay-out structure. The dates and qualification periods are as follows:
Nov 7 at 13:35 EST – Oct 1 (00:00 EST) through Oct 31 (23:59 EST)
Dec 5 at 13:35 EST – Nov 1 (00:00 EST) through Nov 30 (23:59 EST)
The tournaments can be found in the 'Private' tab of the Tournament Lobby.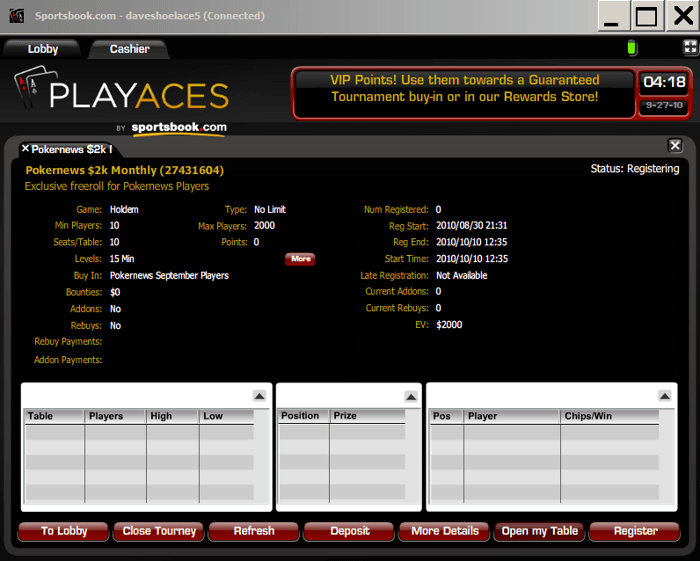 Check out the PlayersOnly Freerolls and the Sportsbook Poker Freerolls pages for more details.
These freerolls have the potential to be very good value for a number of reasons. First of all, this is a new series on a relatively small network, so we are expecting a low turnout despite the huge prize pool. Secondly 25 points is equal to just $2.50 in rake paid, which you can easily grind out in an evening or quicker. Finally, as this is across two poker rooms you could easily download both poker rooms and make the most of both the $1000 bonus on Sportsbook Poker and the $650 bonus on PlayersOnly during the freeroll series.
But perhaps the real value here is in the playability of them. With a slow 15 minute clock the starting stacks are 2,500 with blinds starting at 5/10. That's a staggering 250 big blinds to begin with! Freerolls are often crapshooty affairs but here you should see the more skilled players emerging the winners more often than not.
Of course there are plenty of reasons to stick around on both poker rooms, especially if you are from the United States as both rooms accept US players. They also have a fantastic SNG Leader board with regular prizes of up to $2,000 every month to the top players.

So what are you waiting for? Sign up to PlayersOnly and/or Sportsbook Poker now to get in on some regular $2,000 freerolls with low fields before everyone else finds out!
For a limited time only you can get 30% back up to €10 on your first MoneyBooker's Deposit, exclusive to Club PokerNews. But Hurry, as only the first 250 sign ups will get in on this great promotion.