The PartyPoker Weekly: Gladiator Returns, Tony G Swaps His Cards and The $2,500 Deposit Freeroll Closes Soon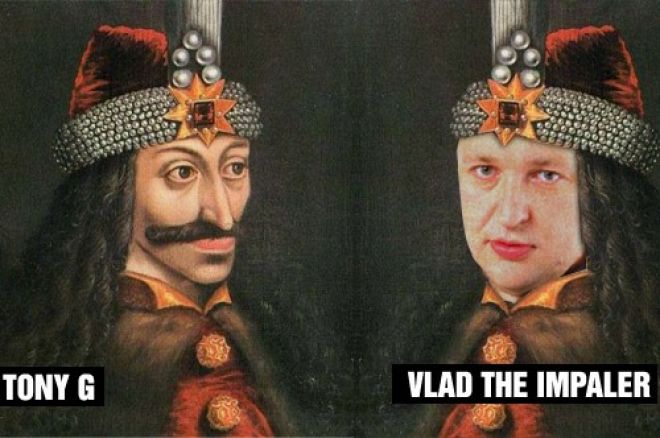 This week on the Party Poker Weekly you can win your seat to the LA Poker Classic guaranteed in the Gladiator, Tony G on swapping cards & Vlad the Impaler and bad beats with Andrew Robl.

Sometimes You Get Dealt a Bad Hand….So Swap it!
Often you will hear hands described as 'unbelievable' and they turn out to be very, well, believable. But we guarantee you will not have not seen a hand like this on TV before. Tony G and David 'Viffer' Peat decide they don't like their hands so they elect to swap them with each other, it works out very well for one of them.
"Let me tell you though that sometimes it's not that hard to just change the hand you have – you just need heart, commitment and the confidence. This is street confidence – just ask somebody for that missing Ace! Viffer is no newby and I can do this to him – please mate give me that ace – an ace from outer space. I deserve my broadway."
Also this week in his blog, Tony G tells us he could be a distant relative of Vlad the Impaler:
"My enquiries have found that I could well be a distant relative of Vlad the Impaler too – can't you see the similarity? He impales and I impale too. The difference is he may have devoured necks and I bite heads off clean."
The Best Bonus in Poker: Free $50 No Deposit Bonus
Out industry leading free $50 bonus means you don't even have to spend your own money to play poker.
All you have to do is download PartyPoker using PN links, register, use the Bonus Code PN50FREE and that's it. $25 straight to your account. Not only that, you have the opportunity to earn another $25 into your bonus account too! All you have to do is earn 200 PartyPoker Points and another $25 in real cash will be released to your account.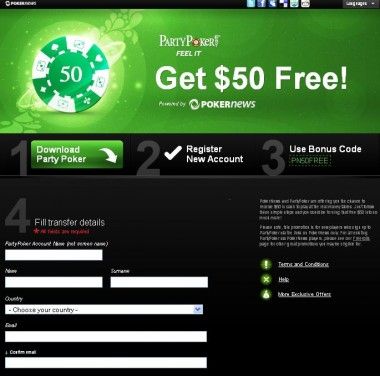 The Return of the Gladiator
Coming in November for the whole month, we see the return of the Gladiator promotion. Hit the minimum daily target of just 10 points for five days and you'll claim a much-deserved entry into a $5,000 freeroll. The more days you earn points on, the bigger your prize. There's up to $5,000 in cash to be won and anyone who wins a cash prize will also claim a seat in the $25,000 freeroll, giving you even more chances to win.
Plus there is a great incentive for the truly dedicated players. Earn 1,500 points every day for the full 30 days and you'll win a seat at the WPT LA Poker Classic worth $10,000.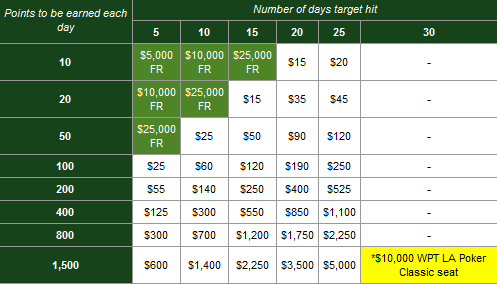 Getting Over a Bad Beat with Andrew Robl
Tatjana Pasalic has been talking to a bunch of pros on how they get over that very common poker problem, bad beats. This week she speaks to pro Andrew Robl on the subject:
Still Time for the $2,500 Deposit Freeroll
You have until tomorrow at 23:59 GMT to qualify for our exclusive $2,500 Deposit Freeroll on October 28 which is part of our Cash Runner 2 Series. All you have to do is deposit between September 15 and tomorrow at 23:59 GMT into a Club PokerNews referred PartyPoker account and you are in! If you are a new Free $50 Customer you are also eligible.
There is still time to play in our exciting $3000 Cash Runner Leader Board which is going on right until November 9.