The PokerNews Strategy Roundup: A Big ThankYou, Nano Wins the $200 Rebuy and even more PLO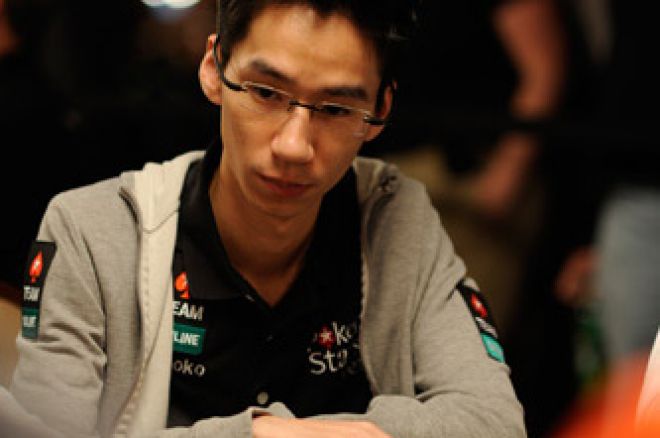 While the guys are recovering from their Miami trip we take a look at a big thank you from one of our viewers, more great new videos and a big win for Randy Lew - all in the PokerNews Strategy roundup.
A Big Thanks to the PokerNews Strategy Team
Over at PokerNews Strategy we really want to encourage customer participation as much as possible, we want to do the videos you ask for and answer your questions in our forum. That's why it was very nice to get this forum post from mrfisher111, who is one of the most prolific posters over on our forum:
Just wanted to thank all the pros on here for all there help. Especially randy since i decided to try to profit using his style. I'm not 12 tabling but I'm 4 to 5 tabling constantly switching gears. over last 25 k hands I'm about 18bb/100 and what he tells you works. The biggest problem i had was tilting. I'd lose a little bit id have to win it back. No longer am i like that. I realize we all will lose doesn't matter how good you are just poker full of variance especially online . So i learned to walk away a loser if I'm running bad or take a bad beat I just leave. If anyone on here wants to win in cash you have to control yourself from tilting. It took me more practice of controlling that then anything. Honestly this is an easy game to profit from if you can control your tilting. I am noticing that now. And bank rollling your money right. If you can't do that you can't profit this doesn't matter how good you are. That's the key.
So i just came on to say thanks cause i can do this for a living and don't have to work anymore this is my work now. It's amazing how all the hard work you put into it will pay off but its like going through hell to get there. Now i know exactly what to do in every hand, against a certain type of player, based on my position, whether they won or lost, al these things run through my head automatically now where it's like my instincts tell me what to do. Really weird but I'm like a human computer now thanks to poker strategy! thx for turning me into a computer But to all the members you have to play a ton of hands to get good. That's another very important thing putting in hrs every single day that's what gives you instinct on what to do. Sometimes i make 0 mistakes and i still lose so minimizing mistakes very important.
This really made everybody's day and if you have a comment on PokerNews Strategy, good or bad, we want to hear it in our forums.
Nanonoko Wins $200 Rebuy on PokerStars
Fresh from being thanked in our forums, Randy 'nanonoko' Lew has been busy at the online felt. Followers of his blog will know that he has been putting a lot of work into his MTT game since the summer and it's paid off, as he took down the pro heavy $200 rebuy on PokerStars for $37,582.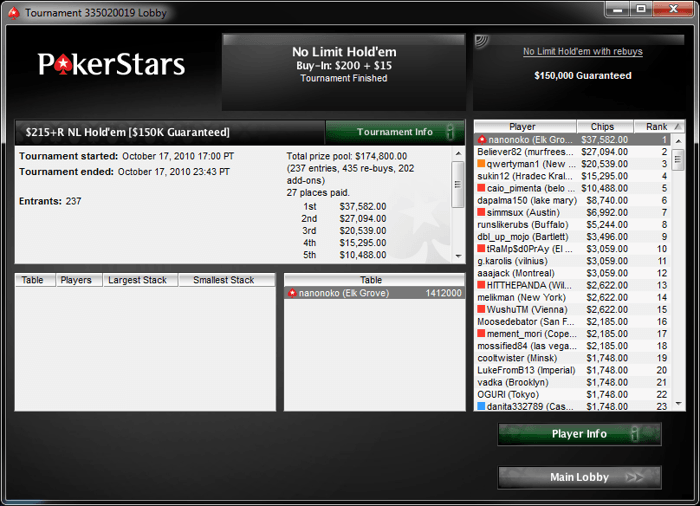 "The 200r is one of the toughest line ups on Pokerstars so this is a pretty big accomplishment given how much time I've put in since June when I started putting in a lot of time into MTTs. It's nice to come back from vacation and immediately put in a great session which brings me to the point that sometimes it's best to take a short break or something to entertain yourself so that your mind can reset and come from a fresh start!"
New Videos This Week
More Pot Limit Omaha for you this week as Josh "LitleBastrd" Tieman is back, this time with a $0.50/$1 6 max PLO session, which focuses on how to beat the low to mid stakes PLO games.
The eagerly awaited part 2 of Mark "goshmr5" Goshdigian's 'Thoughts With Scott' series is up. For those that don't know, this is a unique video where Mark studies some cash game hand histories of his friend Scott, who is making the transition from SNGs. This video really hits the mark because it puts you in the position of Mark's friend Scott who is climbing the ranks in cash game poker.
Also this week Kane "Nascar_1949" Kalas takes you through his thought processes as he plays 6 max $5/$10 and $10/$20 on both PokerStars and Full Tilt Poker.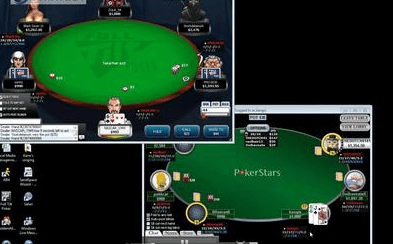 PLO PLO PLO
We say it all the time because it really needs saying, our PLO forums are the best on the net. Week in week out each and every hand history is analysed by top pros including Scott 'URnotINdanger2' Palmer and Josh "LitleBastrd" Tieman. This week Josh has been very busy answering all the forum posts so get posting now!
Not only does PokerNews Strategy feature some of the best online players in the world, we have just added Mindset Coach Jamie Glazier and the Lock Poker Pros to our ever growing team of poker talent. Sign up to PokerNews Strategy today and begin to unlock the key to your poker future.