The PartyPoker Weekly: Tony to Give Dog Bracelet, Win a Trip to LA and Anonymous Heads Up Tables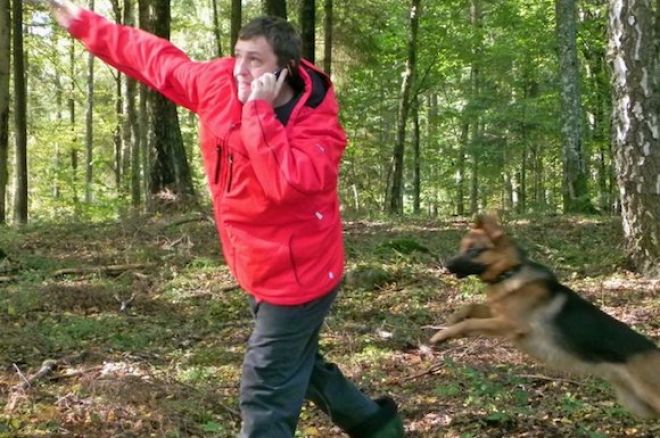 Join PartyPoker this week to win a seat to the WPT Celebrity Invitational in LA and to play on the all new anonymous heads up cash tables.

Tony G Bidding for Eastgate's Bracelet
In case you missed it, retired 2008 World Champion Peter Eastgate is auctioning his main event bracelet on ebay for charity. Never one to miss an opportunity, Tony G is currently bidding on the auction which ends on November 25.
So is he planning on wearing it at events, or maybe giving it away as a prize to PartyPoker players? No, he plans on giving it to his dog, Zasko. In his own words "The ultimate dog bling – as my gladiator and protector he deserves to be kitted out in such style. You may not think I am serious, but I am deadly serious – my dog is going to be wearing the Great Dane Eastgate's bracelet – mark my words."
Find out Tony's full plan on his PartyPoker Blog and you can watch the action on ebay here.
Free $50 Bankroll + Free Month at PokerNews Strategy
Now when you sign up a new Free $50 PartyPoker account, you can also bag yourself a free months subscription to PokerNews Strategy too. This offer is exclusive to Club PokerNews and it couldn't be easier to get. First of all you need to go to our Free $50 Landing Page and sign up a new PartyPoker account following our walkthrough, making sure to use bonus code PN50FREE. This is to get your free $50 bankroll on PartyPoker without having to deposit, play any raked hands or give any bank details.
Once your PartyPoker account has been credited with the first $25 of your free $50 you will receive an email to confirm your free month at PokerNews Strategy. This will direct you to a special sign up page for this promotion and you must use the same email address you registered with PartyPoker in order for us to recognise you as having a free PokerNews Strategy subscription.

Win a Holiday in LA at the WPT Celebrity Invitational
You can now rub shoulders with the rich and famous with a four-day dream holiday to Los Angeles. Not only will you get to see all the sites like Hollywood and Beverely Hills, you can also bag ain exclusive seat in the invite only WPT Celebrity Inivitational.
Qualifiers are taking place between now and December 15 for the event which starts on February 18-19, with a delayed final table in March. PartyPoker are giving out 14 prize packages which start with daily freerolls all the way up a weekly final on Sundays at 15:20 ET. The great thing about this final is its only $160 to enter and one in 20 players get a seat.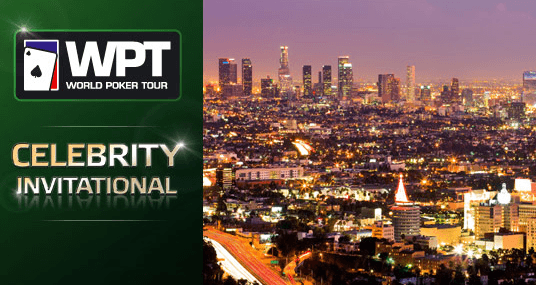 Anonymous Heads Up Tables
PartyPoker are one of the first online poker rooms to introduce anonymous heads up tables to their list of games. They look like they will prove a big hit and some of the guys at Team PartyPoker have been having their say.
Bodo Sbrzesny: "Often in online poker you see heads-up tables with only one player on it because everybody has too much respect to play against the player. With the hidden names there should be more action!"
Tyron Krost: "For beginners or new online players it makes it much harder for the sharks to find them and also stops them from being targeted by those players that use the online database sites. For more serious players it's going to bring many more players into the regular games as those that are new to online poker will be able to shield their identity and be able to get confident in the online games before taking the step over to regular games and higher limits."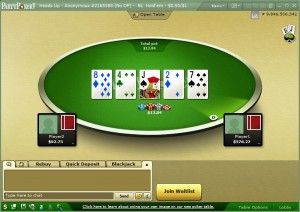 Exclusive PokerNews Reload Bonus
If you have already signed up to PartyPoker via PokerNews then we have great news for you. We have just announced an exclusive reload bonus for our players no matter how they joined, as long as it was via PokerNews. Deposit at least $25 and enter code "PNEWS50" for a 100% match bonus up to $50. There is no better Party Reload bonus!
PartyPoker's normal deposit bonuses all require you to earn PartyPoints equal to 10X the bonus amount, but this exclusive offer requires only 3X the bonus amount to release your free bonus cash.