Private $10,000 Guaranteed Password Only Tournament on Poker770 - Open to All, Overlay Expected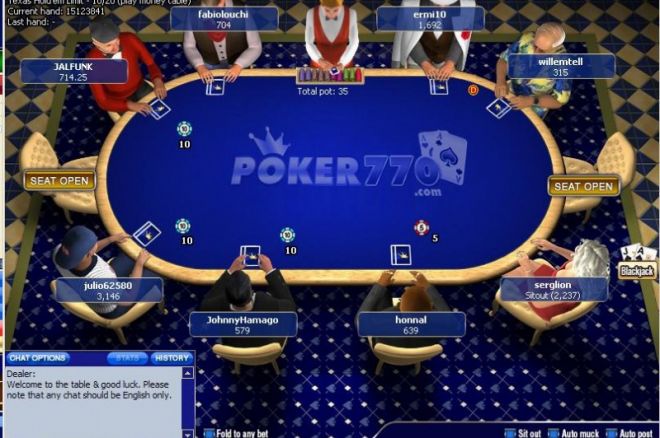 Get the password here tomorrow for our exclusive $10,000 guaranteed tournament on Poker770.
The one thing that is almost as good as a freeroll is when a real money tournament has a significant overlay. That is when they guarantee a certain prize pool and not enough players turn up to meet that guarantee, so the poker room puts up the extra money. What this essentially means is added value, for example an overlay in a $5 tourney might actually make your buy-in effectively worth $10 – without you having to spend any more money or the level of competition getting any harder.
With this in mind you really need to keep an eye on our $10,000 Guaranteed Tournament on Poker770 coming up tomorrow, Monday December 13 at 20:35 GMT. It has a $5.50 buy-in with unlimited $2 rebuys.
An overlay looks very likely in this event, because not only is a $10,000 guarantee a lot for the stakes, it is also a private tournament that is password protected for PokerNews players.
To qualify for these tournaments, you need a Poker770 account, a minimum deposit, the $5.50 buy-in and unique password which will be released here on the day of the tournament.
Password is
pnpn770

And if you like added value, you don't have to wait till tomorrow. That's because we have a $2,770 freeroll on Poker770 tonight at 19:35 GMT that is open to all. The only thing you need is a minimum deposit and the password, which is hppyny.
So download Poker770, make a minimum deposit and get in some of the best kept secrets in online poker.