The PartyPoker Weekly: Tony G is P**ed, Bad Beat Jackpot Winner Is Not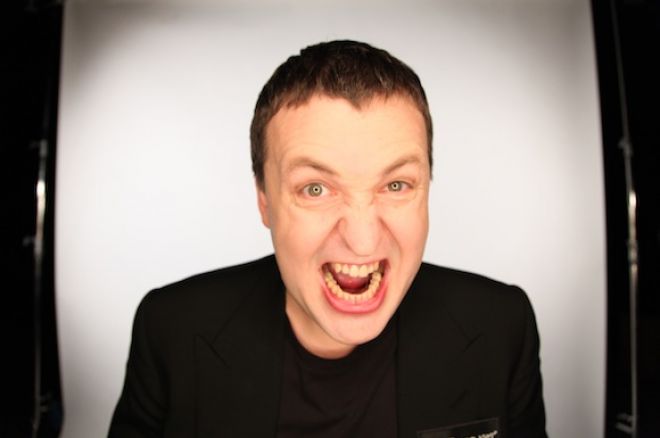 Tony G is P**ed
Run for cover folks, Tony G is on the warpath. He is not a happy bunny after being snubbed by the NBC Heads Up Championship:
"There is clearly something rotten in the state of Denmark as Shakespeare would say. I have not been invited to the NBC Heads-Up event for four years in a row."

"The selection process is a farce – I am pi**ed for missing out for four years in a row and pi**ed at having to beg to be considered for the NBC heads up.Televised poker needs a revolution anyway, most of the shows he produces are dull and flat and the politics are just too much for me now. This latest snub will give me the drive to start my own TV production company! Let's see if I can do it any better."

"I don't have much of a choice if they will not invite me – I will make my own show and make the best poker show in the world. I have always played on every TV show for all sites and have always said that players should be allowed to play on any show if they choose to play but this selection process and the politics that his company is now involved in is just too much for me."

"I am going to go out in a limb here and say I think I am probably in the top six players for TV events. Do you think it is unfair that I have been snubbed for the NBC Heads-Up?"
Tell Tony if you agree over on the PartyPoker Blog.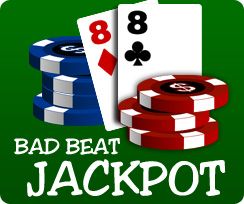 Bad Beat JackPot Won!
Last week we told you that the PartyPoker Bad Beat Jack Pot was soaring close to $1 million, well that sprung lots of you into action because it has been won. PRAETORIANER lost with quad tens at a $2/$4 table when rol007 won with a Royal Flush. The Loser in the hand won $479,101, rol007 got $239,550 and other 7 players got $34,221 each!
PRAETORIANER commented after:
"After the river I realized my opponent might have a better hand. I went all-in, he called right away and then everything happened really fast. The message appeared on the screen, I opened my account and had almost $500 000. Indescribable! I was shocked at first. Then started jumping around. I was extremely happy."

"I love playing at the jackpot tables, because it is a little like playing the lottery. If you play at higher stakes, the expected value is higher. I will continue playing on these tables from now on."
The Bad Beat JackPot has now reset and is already over $200,000.
The Best Bonus in Online Poker
PokerNews has the best PartyPoker bonus in the world, and you can benefit if you have money to deposit or are starting from scratch.
Just to remind you, you can get $50 for free when you sign up to PartyPoker via PokerNews, follow our walkthough guide and use bonus code PN50Free. You don't need to deposit a single cent or give any of your bank details. This bonus is exclusive to PokerNews, you cannot find it anywhere else. But if you want to get an even bigger bonus, you can use our Party Free $50 bonus alongside our exclusive reload bonus, to get $100 for just a deposit of $50. Not only this, but the redemption requirements are much easier via PokerNews than anywhere else.
If you signed up to PartyPoker anywhere else, you would have to deposit $100 to get a $100 bonus. Then to release that bonus you would need to earn 600 PartyPoints.
However, with PokerNews, you can get the same bonus for half the deposit and nearly half of the point's target. Just follow our step by step guide.
Wait to receive your first free $25 before doing anything else.
Earn 200 Points To Redeem The Extra $25
Earn 150 Points To Redeem the $50 Bonus

Free Month with PokerNews Strategy
But it doesn't stop there, because all new Party Free $50 customers also get an exclusive free first Month with PokerNews Strategy worth $30. Once your PartyPoker account has been credited with the first $25 of your free $50, you will receive an email to confirm your free month at PokerNews Strategy. This will direct you to a special sign-up page for this promotion and you must use the same email address you registered with PartyPoker for us to recognize you as having a free PokerNews Strategy subscription.
Play Less Win More
Another month, another great value promotion at PartyPoker. Play Less, Win More is a new freeroll series with a bizarre twist; you can select the size of the freeroll and the bigger it is, the easier it is to qualify. This series takes place between March 1 and 31.