PokerNews Social Media Madness Starts Tomorrow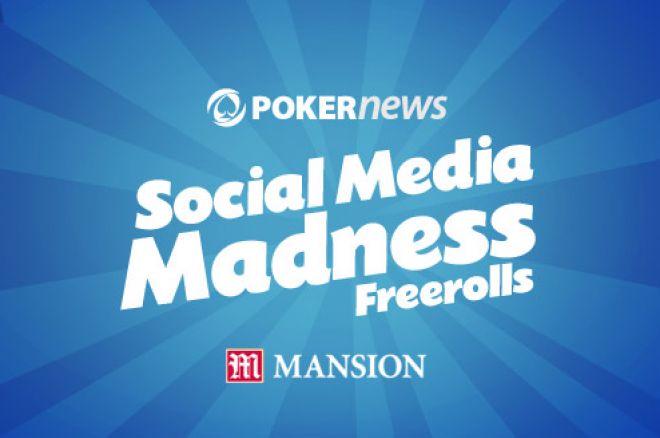 Download Mansion Poker to play in six exclusive $400 freerolls and a $2,000 added league. You don't even need to make a deposit to play in the PokerNews Social Media Madness, and we have a fun way to score extra league points. The first event is April 25 at 1900 GMT.
It is time to put the fun back in poker, which is why we have teamed up with Mansion Poker to bring you PokerNews Social Media Madness. We have six $400 freerolls, all of which also score points toward a $2,000 added league. All you need to play is a PokerNews referred Mansion Poker account – no need to deposit. Plus, if you like PokerNews on Facebook or follow us on Twitter, you have an opportunity to earn even more league points.
April 25, 30
May 2, 7, 9, 14
The winner of each event will score 50 points, second place scores 49 points, third place gets 48 points, and so on. The $2,000 added league will pay out after all six events to the top 40 players. The top prize is $480.
Check out the PokerNews Social Media Madness League page for more details.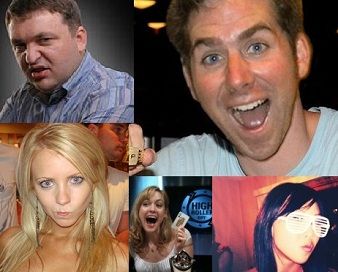 Show Us Your Madness Face
We told you this would be fun. Social Media Madness is a promotion that doesn't take itself seriously, which is why we are giving extra league points for anyone who shows us their craziest looking poker face. Simply post a picture of your silliest looking poker face to our Facebook Wall or to Twitter using the hashtag #madnessface and we will award you 40 league points. So, if you are trailing in the league, you can make up ground, and if you are doing well, you can extend your lead.
Just make sure you include your Mansion Poker screen name when you post; otherwise, we won't know who to give league points to. Please note you must play at least one league event to earn the additional points.
If you are not already making the most of PokerNews Social Media, now is a great time to start. We have over 11,000 Facebook fans, over 20,000 Twitter followers, and are ranked fourth in the WeFollow most influential poker tweeter rankings. We have lots of great interactive social media content, including up-to-the-minute news, videos, live reporting, and exclusive promotions just like this one.
So download Mansion Poker and post your scariest poker face now to get a head start in the league. You don't need to make a deposit, but if you do make sure you use bonus code "PN500" to get a 100% up to $500 first deposit bonus.
If you experience any problems with this or any of our promotions, please contact our Ticketed Promo Support System.