Rox Race to Brazil Starts Today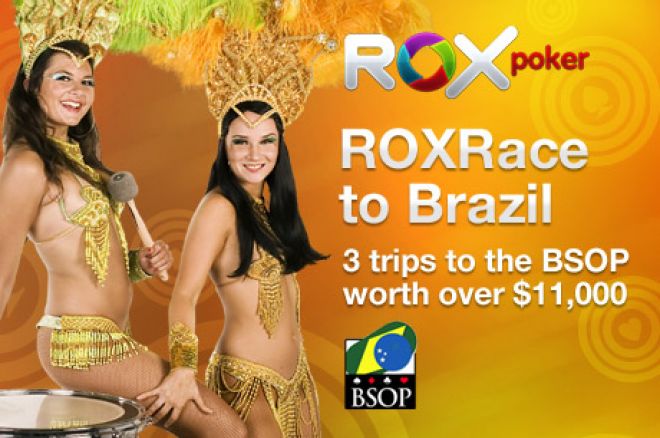 Download Rox Poker to book your place in the Brazilian Series of Poker event of your choice. The outright winner gets a $4,000 package. The next six players will fight it out in a single-table tournament for a second package, and everyone else who participates enters a freeroll for a third. This race takes place between April 20 and May 4 and is exclusive to players who join Rox Poker through PokerNews.
Rox Poker joins the PokerNews family of online partners this week with the launch of the PokerNews Rox Race to Brazil. Brazil is one of the party capitals of the world and is fast becoming a popular poker destination. The Brazilian Series of Poker promises to be one of the softest and most enjoyable tours in poker and we've got three ways to win a package to the event of your choice.
About the BSOP
The Brazilian Series of Poker is in its sixth season and will hold eight events during 2011, passing through five incredible venues. The tournament is recorded and is broadcast weekly in Brazil on ESPN. There are six more events in the current series left to play.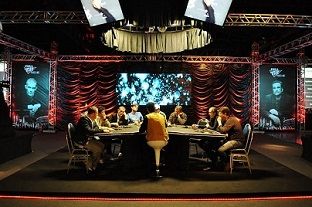 Event #3 - April 28 - May 2: Balneário Camboriú/SC
Event #4 - June 2 - June 6: Rio Quente/GO - Rio Quente Resorts
Event #5 - August 4 - August 8: São Paulo/SP
Event #6 - September 15 - September 19: TBA
Event #7 - October 20 - October 24: Curitiba/PR
Event #8 - December 1 - December 5: São Paulo
Taking place between April 20 to May 4, PokerNews players can exclusively play in this points race with three packages up for grabs. The outright winner of the race will win a $4,000 package to the Brazilian Series of Poker, which includes money for travel ($1,750), hotel, and tournament buy-in ($2,000).
Second to seventh places will be entered into a single table tournament on May 7 at 2100 GMT (1400 PDT) where the winner will walk away with the same package.
Anybody who participates in the race and rakes at least $1 will be entered into a huge freeroll on Rox Poker where another package will be given away.
All you need to do to play in the series is download Rox Poker via PokerNews and register a new account. Make sure you use bonus code "PNEWS" to ensure eligibility and also to claim a 110% up to $600 bonus.
This really could be one of the easiest points races you are likely to find because Rox Poker is a new room to PokerNews, and as such, the competition could be much smaller than other races. You will also benefit financially no matter where you finish in the race because we have a sign-up bonus of 110% up to $600 and the lucrative Gold loyalty program.
Check Out our Rox Poker Review
If you experience any problems with this or any of our promotions, please contact our Ticketed Promo Support System.