Time is Running Out for our $20k Freeroll on Full Tilt Poker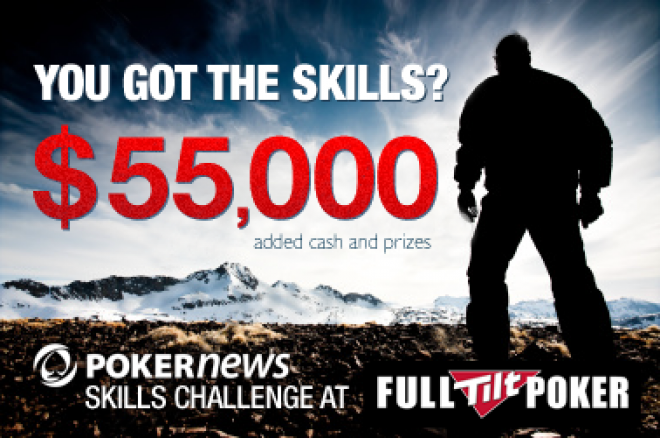 Download Full Tilt Poker via PokerNews and earn 200 FTPs in April to play in a $20,000 freeroll on May 1 at 1600 EDT (2100 GMT).
The PokerNews Skills Challenge League is over and the top 200 players have all won their places in the $20,000 Championship Final Freeroll. If you missed out on the top 200, or even if you haven't played a single league event, you can still get into the $20,000 freeroll on May 1. That's because any PokerNews referred Full Tilt Poker account holder who earns 200 Full Tilt Points in April will also be eligible to play.
The $20,000 freeroll is likely to have one of the smallest fields but one of the biggest prize pools you'll see, so whether you played the League or not, you'll want to get in on this action. If you have been playing the League events in April, you will already have plenty of Full Tilt Points to get you started. Earning 200 FTPs is roughly equivalent to $20 in rake, which is a very low qualifying criteria considering the size of the freeroll we're bringing you.
Make sure you use bonus code "PKRNEWS" to ensure eligibility for this series and to get a 100% up to $600 first-deposit bonus and entry into the $100,000 First Depositors Freeroll.
If you experience any problems with this or any of our promotions, please contact our Ticketed Promo Support System.