PartyPoker Weekly: Preparing for the WSOP and Tony G Meets His Hero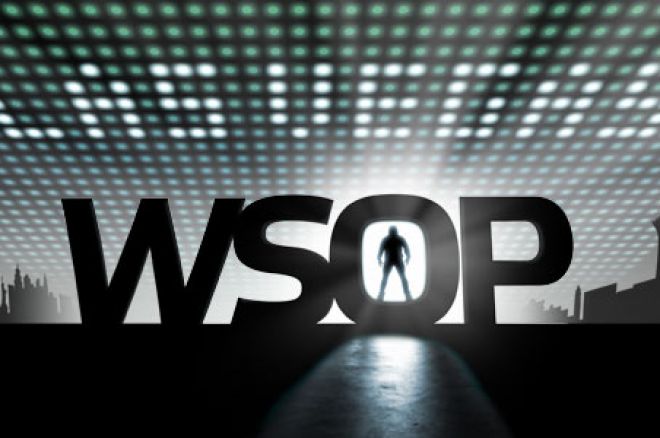 This week on the PartyPoker Weekly: how to prepare for the WSOP, the best bonus in poker, and Tony G meets his hero.
Even More WSOP Fever
With someone winning a WSOP Main Event Package every day at PartyPoker, there has been a real buzz lately over at the PartyPoker Blog.
Long-time PartyPoker player ThunderXpress of Sweden recently won a $14,000 WSOP Main Event prize package. The player who describes himself as the biggest luckbox on the site is excited about going to the WSOP for the first time ever.
"I'm obviously very excited to finally go to Vegas! I've never been there and as a poker player it feels like something you have to do at least once!
"I just base my whole preconception of the city on the movie 'The Hangover' and assume it's an awesome place to spend some summer weeks, guess it will be hot as hell there though. Some friends were there last year and after having listened to their stories I cant wait to go there and see for myself!"
Elsewhere, mental game coach Jared Tendler has been sharing his advice on how to prepare mentally in the build up to the main event.
"Of the thousands of players who compete in the WSOP Main Event, just a very small percentage of them are physically and mentally prepared for the grueling task ahead of them. If things go well, you will be playing consecutive 16-hour days with little time to rest and reset your mind. How you prepare before, during, and after each day is key to maintaining focus while you are playing through the marathon that is the WSOP."
Find out how to increase your mental endurance for the Main Event over at the PartyPoker Blog.
You still have time to qualify for the Main Event on PartyPoker with daily tournaments starting as little as $2.
Tony G Meets the Justin Bieber of Poker
Tony G was at the World Poker Tour Vienna recently where he bumped into a hero of his, none other than Justin Bieber - the Justin Bieber of poker, that is.
The Best Bonus in Online Poker
PokerNews has the best PartyPoker bonus in the world, and you can benefit whether you have money to deposit or are starting from scratch.
Just to remind you, you can get $50 for free when you sign up for a PartyPoker account via PokerNews, follow our walk-through guide and use bonus code PN50Free. You don't need to deposit a cent or give any of your bank details. This bonus is exclusive to PokerNews. But if you want to get an even bigger bonus, you can use our Party Free $50 bonus alongside our exclusive reload bonus, to get $100 for just a deposit of $50. Not only do you benefit from this, but the redemption requirements are much easier via PokerNews than anywhere else.
If you were to sign up for a PartyPoker account anywhere else, you would have to deposit $100 to get a $100 bonus. Then, to release that bonus, you would need to earn 600 Party Points. However, with PokerNews, you can get the same bonus for half the deposit and nearly half the points target. Just follow our step-by-step guide.
Wait to receive your first free $25 before doing anything else.
Earn 200 points to redeem the extra $25.
Earn 150 points to redeem the $50 bonus.
Are you following us on Twitter yet? You should be. And while you're at it, like us on Facebook.
If you experience any problems with this or any of our promotions, please contact our Ticketed Promo Support System.