PartyPoker Weekly: VIP Race to Nürburgring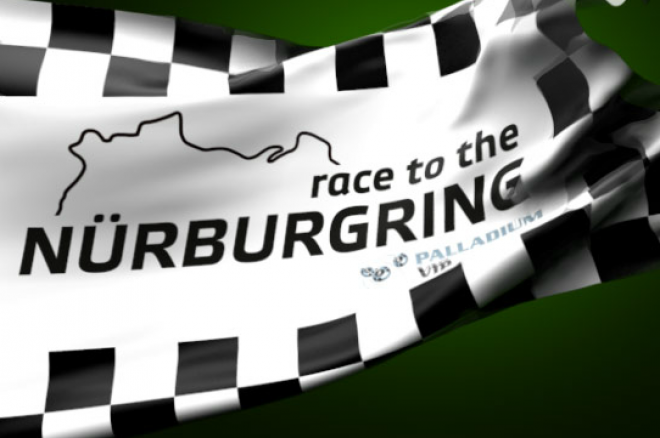 This week at PartyPoker: get lucky, get the best bonus in online poker, and get to the German Grand Prix.
Vip Race To Nürburgring
Ten lucky PartyPoker players will be going to one of the highlights of the motor racing calendar, the German Grand Prix. Between June 10 – 26, ten VIP packages will be up for grabs, which look like this:
Two night's hotel accommodation at a five-star hotel in Cologne
Tickets for Saturday qualifying and Sunday's race
Meet and greet with Sky motor racing expert Marc Surer
Entry to a poker tournament at the hotel on Saturday night
Transfers to race track from hotel
$850 spending money
As well as this fantastic top prize, PartyPoker.com will also be awarding players with more than $25,000 worth of prizes.
A PartyPoker.com spokesman said: "To win one of these incredible prizes all you have to do is opt in, simply start earning points and finish in the top 150 on our leaderboard that runs from the June 10 – 26. The top eight players at the end of the leaderboard will each be rewarded with a VIP Race to the Nürburgring package. Don't worry if you don't make it to the top eight. There will be prizes for all the remaining players in the top 150, including cash, store points and entry to the VIP Race to the Nürburgring tournament where there will be two more packages and even more prizes up for grabs."
Do not forget to "opt-in" to this promotion, otherwise you will miss out.
Get Lucky!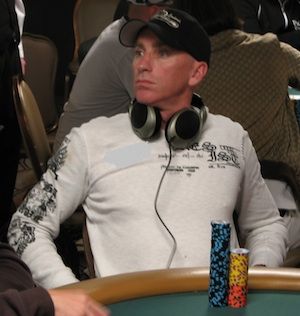 PartyPoker columnist Chris Tessaro is back with a fascinating article about the role of luck in poker this week on the PartyPoker Blog. Here are some of his insights:
"Now, bad luck (and bad beats) will always be a part of poker, but, again, that's just statistical variance rearing its ugly head. If you get enough full houses, eventually you will run into four of a kind. Sure, that's a cooler hand, and a bad beat. Unlucky, for sure. But it's also part of normal statistical runs. When it happens, you're going to go broke, whether you're Phil Hellmuth or Doctor Phil."

"So you need to learn, as a poker player, to write those bad beats off, not to ill fortune, but just to the normal run of cards in poker. If you play enough hands, you'll get some good ones, and some bad ones. The secret to success is to treat them the same way in your mind. Never get too high when you're running good, and never get too low when you're running bad."
Check out the PartyPoker Blog for more.
The Best Bonus in Online Poker
PokerNews has the best PartyPoker bonus in the world, and you can benefit whether you have money to deposit or are starting from scratch.
Just to remind you, you can get $50 for free when you sign up for a PartyPoker account via PokerNews, follow our walk-through guide and use bonus code PN50Free. You don't need to deposit a cent or give any of your bank details. This bonus is exclusive to PokerNews. But if you want to get an even bigger bonus, you can use our Party Free $50 bonus alongside our exclusive reload bonus, to get $100 for just a deposit of $50. Not only do you benefit from this, but the redemption requirements are much easier via PokerNews than anywhere else.
If you were to sign up for a PartyPoker account anywhere else, you would have to deposit $100 to get a $100 bonus. Then, to release that bonus, you would need to earn 600 Party Points. However, with PokerNews, you can get the same bonus for half the deposit and nearly half the points target. Just follow our step-by-step guide.
Wait to receive your first free $25 before doing anything else.
Earn 200 points to redeem the extra $25.
Earn 150 points to redeem the $50 bonus.
Are you following us on Twitter yet? You should be. And while you're at it, like us on Facebook.
If you experience any problems with this or any of our promotions, please contact our Ticketed Promo Support System.