PokerNews Unibet Open Challenge: Second Chance for Dublin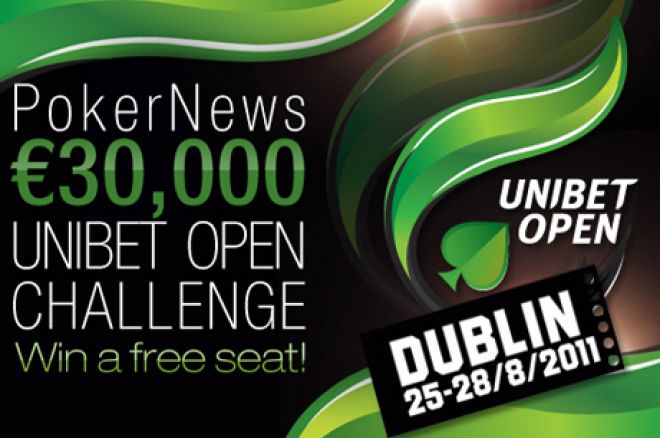 Download Unibet Poker to play in an exclusive month long series of €1,000 freerolls, the top 20 players from each also winning a place in a €6,075 Monthly Final on July 14 (Which features a €2,500 Unibet Open Dublin Package). The first freeroll in the series is Friday, June 17, at 2000 CET, and costs just 8 VIP Points to play.
In the last two months, PokerNews has sent two lucky players to go and play in the Unibet Open, as well as awarding over €15,000 in cash prizes. Each month over €10,000 in prizes has been up for grabs, with a ticket to the hottest tour in Europe going to the biggest winners.
Good news if you missed out, or if you enjoyed playing in the previous two series, as we are doing it again this month, once again for the Unibet Open Dublin.
Taking place between June 16 and July 14, PokerNews players can compete for over €10,000 in prizes, which includes a €6,075 Unibet Open Dublin final on July 14 at 2000 CET (1800 GMT). The only requirement to play in this exclusive series is that you have a PokerNews referred Unibet Poker account.

€1,000 Freerolls
June 17, 24
July 1, 8 (All times 2000 CET; 1800 GMT)
8 VIP Points Buy-in ($1 Rake)
Top ten players share the prize pool, top 20 players win entry into the monthly final.
Unibet Open Dublin Monthly Final
July 14, 2000, CET (1800 GMT)
1st: €2,500 Package (€1,650 buy-in plus travel expenses) to play in the Unibet Open Dublin on August 25-28.
2nd-10th: €275 Unibet Tournament Tokens
11th-20th: €110 Unibet Tournament Tokens
Qualify for the Dublin Final
There are two ways to book your seat in the monthly final.

Weekly freerolls: Finish in the top 20 in any of our four €1,000 weekly freerolls. Buy-in is only 8 VIP points* and the top ten share a €1,000 added prize pool.
*No deposit necessary
Unibet VIP: Accumulate 20,000 VIP points between June 16 and July 13 and you will automatically qualify for the €6075 Monthly Final.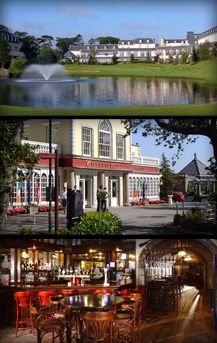 New players will also qualify for our exclusive €1,000 first deposit bonus. It doesn't matter what size your first deposit is, you will still get a €1,000 bonus. The 20,000 VIP points needed to qualify for the monthly final is also enough points to clear the bonus, which means you will be €1,000 better off before you even play for the Dublin package.
About the Unibet Open
Starting in 2009, the Unibet Open has quickly become one of the most popular tours in Europe. With buy-ins of €1,500 and most of the fields attracting around 300 players, it is affordable enough to attract players of all levels and big enough to award six-figure payouts to the winner.
The next stop on the tour is in one of the most fun cities in the world, Dublin, from August 25-28. This is the first time the tour has visited the Emerald Isle, and 400 players are expected to enjoy the 'craic', drink some Guinness, and sample some of the liveliest games in Europe. The tournament takes place at the Burlington Hotel, so players will not have to walk far from their rooms to get some action.
If you experience any problems with this or any of our promotions, please contact our Ticketed Promo Support System.