Currently a $27,000 Overlay in $2 PokerNews GIANT Tomorrow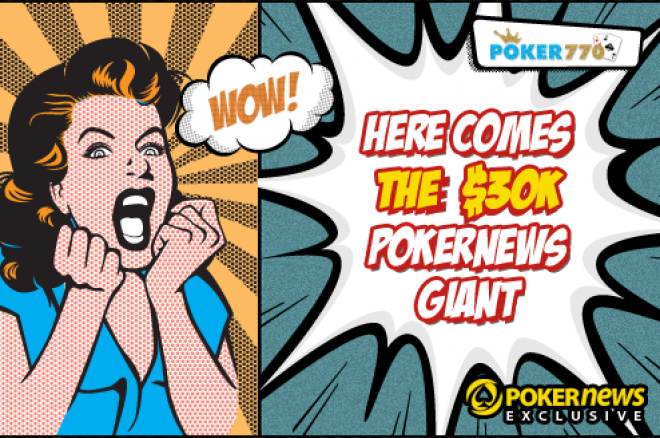 The best valued low stakes tournament of the year is finally upon us. The PokerNews GIANT takes place tomorrow, July 15, at 1900 GMT. It is a $2+$0.20 rebuy with a guarantee of $30,000.
For this $30,000 tournament to meet the guarantee, it will need to get 15,000 rebuys. At the time of writing, just 1,240 players have registered, and the prize pool was just under $2,500. All of which suggests that this tournament is heading for a massive overlay since the prize pool is less than one tenth of the way there with 24 hours to go.
A great number of those players won their seats to play in this event for free, so you can probably expect them not to rebuy, which increases the chance of an overlay even more so.
This tournament is open to everyone regardless of where they signed up for a Poker770 account. But, if you do sign up to Poker770 through PokerNews you will be eligible for all future PokerNews exclusive promotions, of which there have been many over the last few years. Make sure you use bonus code "PKRNEWSEN" to guarantee eligibility and to get a 200% up to €1,400 first deposit bonus.
If you experience any problems with this or any of our promotions, please contact our Ticketed Promo Support System.