Hurry for the Final €1k Unibet Open Freeroll on Friday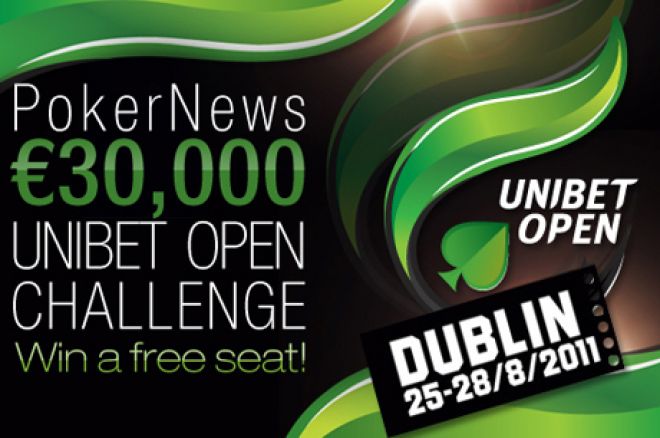 Download Unibet Poker to play in a €1,000 freeroll this Friday at 2000 CET. The top twenty players also win tickets to the €6,075 Final on July 14.
Online qualification for the fourth Unibet Open Online even is now underway at Unibet Poker. This is an online version of the popular European tour and scores points to the overall tour leader board, just like the live events. The next event is a €300+€20 freezeout on August 14, and you can now qualify from as little as €55+€5 at Unibet Poker.
If you like sound of that, you will love this. Coming up this Friday, July 8, at 2000 CET is our final €1,000 PokerNews Unibet Open Freeroll. It costs just 8 VIP points to enter, and the top 20 players also win their place in the €6,075 final on July 14. This final features a €2,500 package to Unibet Open Dublin for the winner.
The only requirement to play in this exclusive series is that you have a PokerNews referred Unibet Poker account.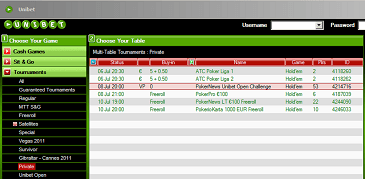 Unibet Open Dublin Monthly Final
July 14, 2000, CET (1800 GMT)
1st: €2,500 Package (€1,650 buy-in plus travel expenses) to play in the Unibet Open Dublin on August 25-28.
2nd-10th: €275 Unibet Tournament Tokens
11th-20th: €110 Unibet Tournament Tokens
If you miss out on the top 20 of the €1,000 freeroll this week, you can also get to the €6,075 by earning 20,000 VIP Points between June 16 and July 13.
New players will also qualify for our exclusive €1,000 first deposit bonus. It doesn't matter what size your first deposit is, you will still get a €1,000 bonus. The 20,000 VIP points needed to qualify for the monthly final is also enough points to clear the bonus, which means you will be €1,000 better off before you even play for the Dublin package.
If you experience any problems with this or any of our promotions, please contact our Ticketed Promo Support System.