Qualify for the $125,000 Everest Poker International Cup for Free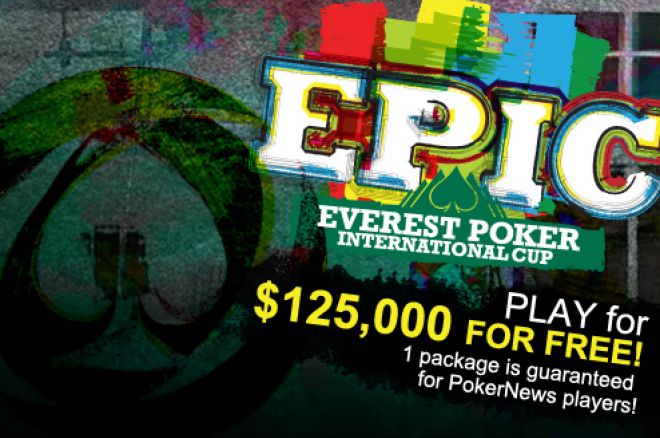 Download Everest Poker to play in a series of exclusive league freerolls in August to qualify for the Everest Poker International Cup (EPIC) package. The winner will walk away with a $2,500 package to play in the Everest EPIC finale in Alicante, Spain, from September 9 to 11.
About the $75,000 EPIC Final
EPIC from Everest Poker is a $125,000 freeroll series, with a $75,000 live finale in Alicante, Spain, taking place September 9 to 11. Only 50 players will be attending this exclusive tournament, and the only way to get there normally is to win your place in one of two direct-entry tournaments on August 1 and 29, which cost 25,000 summit points to enter. However, PokerNews has secured one exclusive package to the event, and 15 direct-entry tokens to a further $25,000 freeroll, which can be won for as little as 10 summit points.
Although the event is a freeroll, players can expect a world-class experience because Thomas Kremser and his team of professionals at TK Events have agreed to help organize and direct the live tournament.
Taking place between August 2 and 25, you can play in twice-weekly freerolls on Everest Poker. These tournaments are for league points only, which go toward a tournament leaderboard. The leaderboard takes into account each player's best five results – so no need to give up if you make a poor start to the series.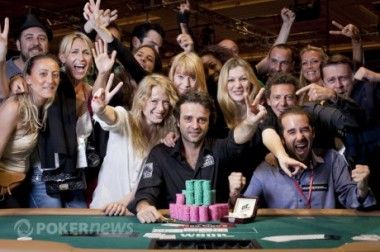 Each league event has an exclusive password, which will be released on our EPIC league page on the day of the tournament.
EPIC League Events – 10 Summit Points
August 2, 4, 9, 11, 16, 18, 23 (1800 GMT)
EPIC League Event – 25 Summit Points (League Points are Doubled)
August 25 (1800 GMT)
EPIC League Final – Top 50 League Leader Board Players
August 28 (1800 GMT)
See our EPIC League page to see how league points are calculated. The points system is very top heavy, so one big result could be enough to secure your place in the final.
The top 50 finishers in the tournament leaderboard will go on to play in the EPIC League Final on August 28 at 1800 GMT. The first-place prize is a $2,500 EPIC package, which includes $1,500 buy-in, $575 accommodation, and $425 for travel expenses. The next 15 players will all win tokens to play in a $25,000 direct-entry tournament on August 29 where a further ten EPIC packages can be won on Everest Poker.
Knock Out Fabrice Soulier
As a special treat to add an element of player value to this event, during our final freeroll on August 28 you can play against Everest pro Fabrice Soulier. The recent $10,000 HORSE champion at the World Series of Poker will have a 30,000 Summit Point bounty on his head, which can be used in the Summit Points Store. He will be playing under the screen name FabSoul.
To play in this series you will need an Everest Poker account. Make sure you sign up through PokerNews for a $600 first deposit bonus when you use bonus code "PNEWS600" or a $700 first deposit bonus when you use bonus code "PNEWS700." This promotion is open to all Everest Poker players, regardless of whether they signed up through PokerNews or not.
If you experience any problems with this or any of our promotions, please contact our Ticketed Promo Support System.