PartyPoker Weekly: Mike Sexton on the WPT, Tony G on the November Nine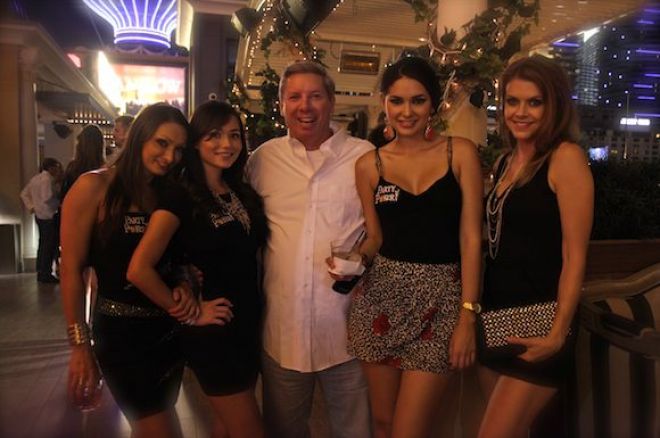 This week at PartyPoker, Mike Sexton previews season X of the World Poker Tour, and Tony G previews the November Nine.
Mike Sexton Looks Forward to Season X
Speaking on the PartyPoker Blog, PartyPoker ambassador Mike Sexton is looking forward to the upcoming WPT season. He is taking all the Royal Flush girls with him, and the tour will be televising several European events back in the US.
"We're going back to Paris and are televising our WPT event in Vienna in the U.S. as well. The entire entourage including myself, Vince Van Patten, anchor Kimberly Lansing, Tony Dundst, the Royal Flush girls and the crew will be going overseas.The WPT had an impressive 35% increase in viewers in Season IX, and I look for things to be even better in Season X. The WPT is an expanding brand and growing globally with numerous non-televised WPT events scheduled in the U.S. as well as Europe."
Find out more about the upcoming WPT schedule over at the PartyPoker Blog.
Tony G Prices Up the November Nine
Rarely is there a subject that Tony doesn't talk about, and the odds on the November Nine final table is no exception.
"As for the November Nine I was looking at the betting and see that Martin Zasko – friend of my faithful German Shepherd is currently regarded as favourite. Did we think before that Zasko was a sure bet to get a bracelet?"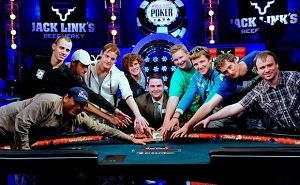 "Donnacha O'Dea's son looks to be a good player (just wait in the coming years son you'll be travelling around bum hunting in cash games – no son of mine!)."
"As for Phil Collins- poor lad, must have been getting this his whole life – sometimes I bet he just wishes people who live in a land of confusion like me had the invisible touch and would just go away. Does he know Chris Ferguson? Jesus he knows me and he knows I'm right, been talking to Jesus (I wish, where's the Professor?) all my life."
Keep up with Tony's antics at the PartyPoker Blog.
The Best Bonus in Online Poker
PokerNews has the best PartyPoker bonus in the world, and you can benefit whether you have money to deposit or are starting from scratch.
Reminder: you can get $50 for free when you sign up for a PartyPoker account via PokerNews, follow our walk-through guide and use bonus code PN50Free. You don't need to deposit any money or give any of your bank details. This bonus is exclusive to PokerNews, but if you want to get an even bigger bonus, you can use our Party Free $50 bonus alongside our exclusive reload bonus, to get $100 for just a deposit of $50. Not only do you benefit from this, but the redemption requirements are much easier via PokerNews than anywhere else.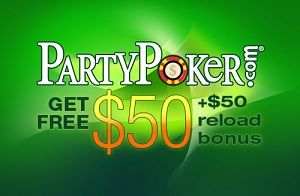 If you were to sign up for a PartyPoker account anywhere else, you would have to deposit $100 to get a $100 bonus. Then, to release that bonus, you would need to earn 600 Party Points. However, with PokerNews, you can get the same bonus for half the deposit and nearly half the points target. Just follow our step-by-step guide.
Wait to receive your first free $25 before doing anything else.
Earn 200 points to redeem the extra $25.
Earn 150 points to redeem the $50 bonus.
Are you following us on Twitter yet? You should be. And while you're at it, like us on Facebook.
If you experience any problems with this or any of our promotions, please contact our Ticketed Promo Support System.