PartyPoker Weekly: Oktoberfest Freeroll and Looking for Cows with Tony G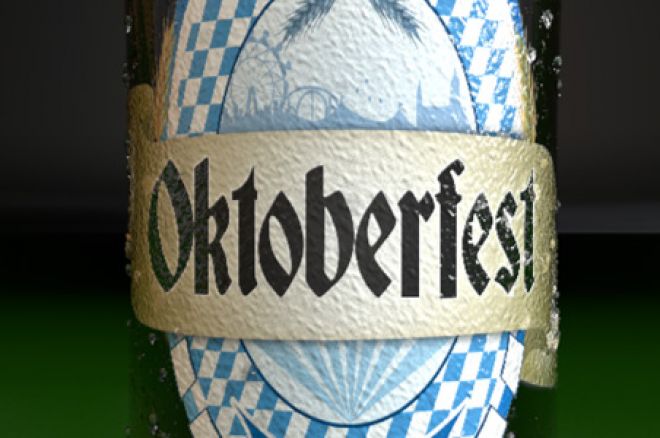 This week at PartyPoker, qualify for Oktoberfest for just a deposit, and look for a Cow in Germany with Tony G.
Oktoberfest Freeroll
We have already told you about the amazing packages PartyPoker VIPs can win to the legendary German beer festival, Oktoberfest. There is now another way to win one of two further exclusive packages to the event.
Either make your first deposit or collect 25 PartyPoints between August 15 and September 15, and you can win your place in an exclusive freeroll on September 18. The top two players will each claim an Oktoberfest package while there's also a $1,000 prize pool available to players who finish high enough.
Tony G looking for the Professor and a Cow
Tony G has been really touched this week at the news that Yvonne the cow has become a big star in Germany after escaping from a farm. Hunters have permission to shoot her, but Tony is among the many campaigners stepping in to try and save her:
"As many of you know, I hate animal cruelty and have previously taken issue with Russian parasailing donkeys. It is said she has become like a deer sleeping during the day and grazing all night. Yvonne actually sounds very much like a poker player! What I love though is that those looking for Yvonne have brought in the George Clooney of bulls by the name of Ernst to try and tempt her back. Ernst is a fine specimen and top stud, just like Zasko's owner. If any poker players want to join me I will go to Bavaria and search for Yvonne."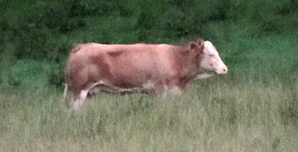 Naturally Tony could not resist the opportunity to stick the needle in to a certain professor:
"This all got me thinking of my search for the professor – where's my money!? I couldn't find him on the golf course and I don't think he is roaming the woods of Bavaria. The professor didn't run in front of a police car though. Would the Yvonne tactic work for him? Put a big stud of a buyer in a pen to lure him in – maybe the Tiger Woods of poker and a group of international investors will tempt him out of the woods? Who will they find first Yvonne or The Professor?"
Keep up with Tony's antics, at the PartyPoker Blog.
The Best Bonus in Online Poker
PokerNews has the best PartyPoker bonus in the world, and you can benefit whether you have money to deposit or are starting from scratch.
Reminder: you can get $50 for free when you sign up for a PartyPoker account via PokerNews and follow our walk-through guide and use bonus code PN50Free. You don't need to deposit any money or give any of your bank details. This bonus is exclusive to PokerNews, but if you want to get an even bigger bonus, you can use our Party Free $50 bonus alongside our exclusive reload bonus, to get $100 for just a deposit of $50. Not only do you benefit from this, but the redemption requirements are much easier via PokerNews than anywhere else.
If you were to sign up for a PartyPoker account anywhere else, you would have to deposit $100 to get a $100 bonus. Then, to release that bonus, you would need to earn 600 Party Points. However, with PokerNews, you can get the same bonus for half the deposit and nearly half the points target. Just follow our step-by-step guide.
Wait to receive your first free $25 before doing anything else.
Earn 200 points to redeem the extra $25.
Earn 150 points to redeem the $50 bonus.
Are you following us on Twitter yet? You should be. And while you're at it, like us on Facebook.
If you experience any problems with this or any of our promotions, please contact our Ticketed Promo Support System.