PartyPoker Weekly: VIP 500 Club, Mike Sexton Speaks Out and More!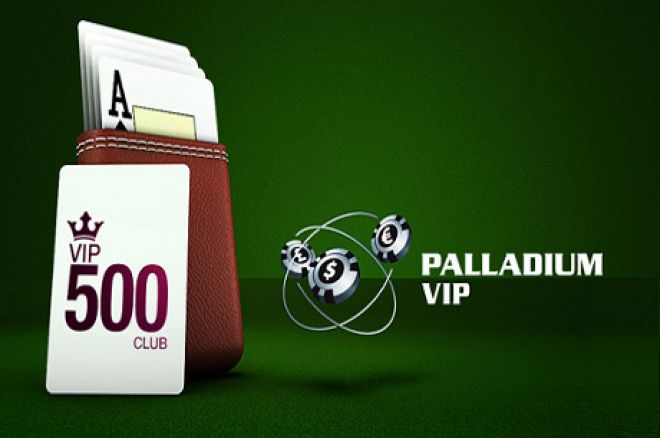 Hello and welcome to the latest edition of the PartyPoker Weekly, which brings you all the news from the PartyPoker world! This week we have details on the new VIP 500 Club, Mike Sexton telling the pros to "wake up and smell the coffee" and much more besides.
VIP 500 Club Starts Today
PartyPoker has launched another amazing promotion that will see players walk away with up to $100 in bonuses, $500 in cash, and even iPad 2s and iPods! The VIP 500 Club kicks off today and runs until midnight on May 13 and is completely free to enter.
All you need to do to win a free prize is to play your usual game on PartyPoker and every time you earn 500 PartyPoints you will be rewarded with a VIP 500 Club instant prize card where you will win one of the prizes shown in the table below.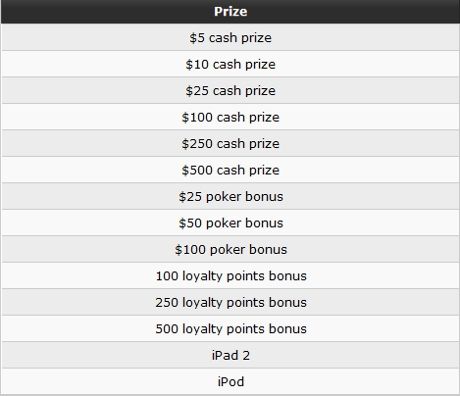 But that is not all! Collect 60 cards during the promotional period and PartyPoker will present you with an exclusive instant win card that is worth $1,000 in cash and 5,000 PartyPoints!
Please be aware that to participate in the VIP 500 Club promotion you have to opt in through your PartyPoker account.
Mike Sexton Calls For More Professionalism In Poker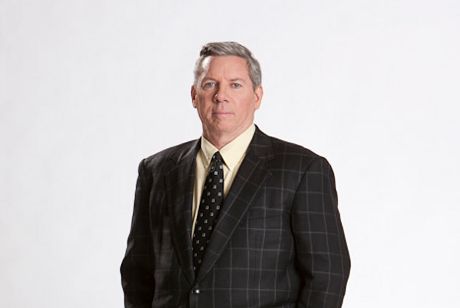 The PartyPoker sponsored pro and poker legend that is Mike Sexton has spoken out about the lack of professionalism in the game today. In an article written for the PartyPoker blog, Sexton says he has been "disappointed and frankly, disgusted" with what he perceives to to be a lack of professionalism shown by some poker pros.
He makes a lot of points including many players living "in their own little worlds" and not seeing the big picture of helping the industry grow and making it a better place to play and work in. We think Sexton makes some valid points and his fellow professionals should take note and as he says "wake up and smell the coffee."
Pokerfest II Online Has Begun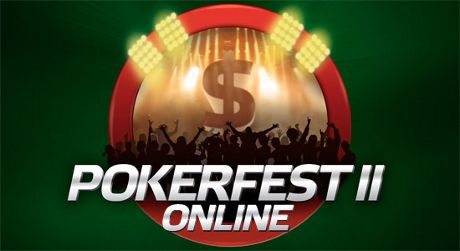 Pokerfest II Online kicked off at 13:30 EDT on Sunday, April 22, with the first of four Pokerfest tournaments scheduled for that day — the $215 buy-in $350,000 guaranteed no-limit hold'em event. What a way to get the month long online poker festival under way.
Event #1 was the $200+$15 buy-in $350,000 guaranteed that saw a massive field of 1,637 enter and after almost 11 hours of intense tournament poker action sfc21 and HumbleBrag struck a deal heads up to walk away with $56,958.96 and $51,541.05 respectively. Congratulations to those two players and to everyone else who made it into the money too.
The second edition of the superb online festival boasts no fewer than 47 events between April 22 and May 22 with a staggering $3,500,000 in guarantees and a Main Event that will pay out at least $1,000,000! Along with the 47 tournaments there will be multiple side events taking place between April 22 and May 6, so if tournament poker is your thing then you will only need to play on PartyPoker in the coming month!
Pokerfest II Jackpots
Not only are the prize pools in the Pokerfest events absolutely huge but there is also the added bonus of Pokerfest jackpots too! PartyPoker is giving away prizes to jackpot winners that include a 2012 World Series of Poker package worth $14,000, iPads, and cash bonuses of between $2,500 and $20,000.
The full list of jackpots are shown below:
Win any three Pokerfest II tournaments and you will win $20,000 plus a $14,000 package to the 2012 WSOP Main Event!
Reach the final table in any 10 Pokerfest II tournaments and receive $15,000 and a brand new iPad
Reach the final table in any five Pokerfest II tournaments and receive $7,500 and an iPad
Finish in the money in any 20 of the Pokerfest II tournaments and $5,000 and an iPad will be yours.
Cash in any 10 Pokerfest II tournaments and you will win an additional $2,500 and an iPad
Leaderboards
There are leaderboards for points buy-in, the low buy-in ($6-$33) and high buy-in ($55 and above) tournaments that pay out between 250 and 500 places with prizes of up to $2,500! In total PartyPoker is adding $50,000 worth of combined prizes to the top performers at Pokerfest Online II.
Help Yourself To a Free $50 Bankroll!
Thanks to the special relationship between PokerNews and PartyPoker you can help yourself to a free $50 bankroll! That is correct, $50 absolutely free. $50 that you could use to enter some of the Pokerfest II Online tournaments and possibly turn into a huge sum!
All you need to do is follow the simple steps below, and $50 is all yours to keep!
Download the PartyPoker software through PokerNews
Create a new PartyPoker account and enter the bonus code "PN50FREE"
Fill in the registration form in the PartyPoker cashier
Return to PokerNews and fill in our small registration form
Check your email inbox for a confirmation email from free50@pokernews.com
Once you have received the confirmation email, $20 will be placed into your PartyPoker account. You must earn at least 40 PartyPoints before you will be able to withdraw the free $20. If you do not earn 40 PartyPoints within 60 days, the initial $20, or whatever remains of it, will be forfeited. PartyPoints are earned at a rate of two PartyPoints per $1 in rake or tournament fees, so earning 40 within a 60-day time frame is quite an easy task.
Once you have earned 40 PartyPoints a further $30 will be deposited into your account bringing the total free cash amount to $50. You must then generate 160 points before you can cash out any of the the $30 and must do so within 120 days otherwise the $30, or the remainder of it will be forfeited.
Follow PokerNews on Twitter for up-to-the-minute news.
If you experience any problems with this or any of our promotions, please contact our Ticketed Promo Support System.