PartyPoker Weekly: Win Your Way to the Austrian Leg of the World Poker Tour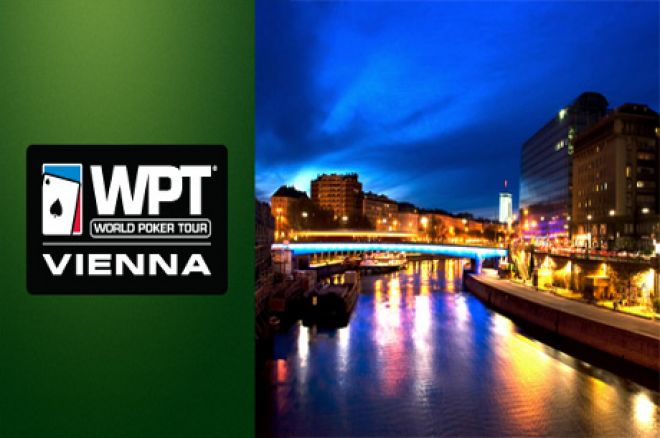 Welcome to the latest instalment of the PartyPoker Weekly, your one-stop shop for all the latest PartyPoker news, views and promotions. Keep reading to discover what is happening in the world of PartyPoker.
Head to Austria Armed With a Free WPT Package!
The World Poker Tour (WPT) returns to Austria in February, and you could be jetting there armed with a Main Event package worth $6,500. Better yet, you could have won this package for free! Interested in learning how? Of course you are!
The WPT heads to the Montesino Casino between Feb. 19 and 24 when a bumper crowd is expected to turn out for the €3,500 Main Event. Last year, during Season 10, 396 entered the WPT Vienna main event, creating a prize pool of €1,267,200 ($1,688,002)! The lion's share of this gigantic prize pool was awarded to Denmark's Morten Christensen who walked away with €313,390. This time around, it could be you who returns home with a potentially life-changing sum of money.
Qualifiers for the WPT Austria main event are already in the PartyPoker lobby, and they will stay there until Feb. 03. That gives you a little over two weeks in which to bag yourself a $6,500 package, so do not delay.
The graphic below shows the route you can go down to try and win your seat for as little as possible. Do you think you could make it all the way to Vienna for free?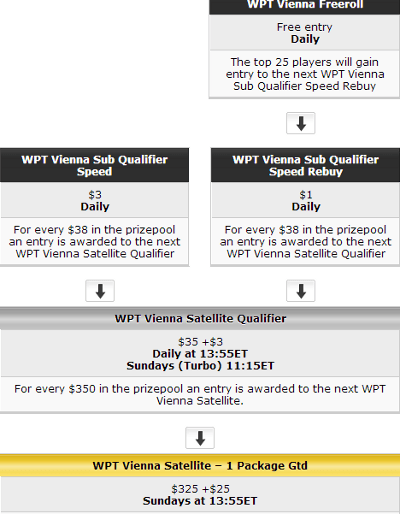 Each $6,500 package consists of:
$4,600 WPT Vienna main event buy-in.
Hotel accommodation for six nights.
$750 spending money.
Good luck with your qualification quest!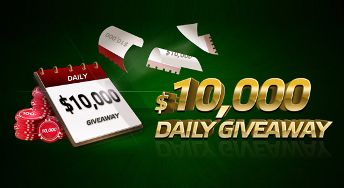 $10,000 Will be Given Away Daily Throughout January!
The $10,000 Daily Giveaway will do exactly as you would expect from a promotion bearing that name: it will give away $10,000 daily!
Every day during January there will be no fewer than five $1,000 freerolls taking place and a huge $5,000 freeroll, too. All PartyPoker players who have made at least one real-money deposit into their accounts are eligible to participate, so make yours today!
| Tournament | Time |
| --- | --- |
| $1,000 Daily Giveaway | 11:00ET |
| $1,000 Daily Giveaway | 12:00ET |
| $5,000 Daily Giveaway | 13:45ET |
| $1,000 Daily Giveaway | 15:00ET |
| $1,000 Daily Giveaway | 17:00ET |
| $1,000 Daily Giveaway | 19:45ET |
Get involved in this fabulous promotion and help yourself to your share of the $310,000 in freerolls taking place in January!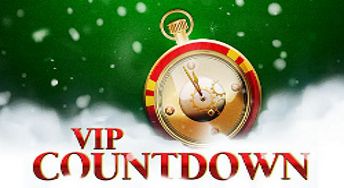 $4,000 Up For Grabs in the VIP Countdown
PartyPoker treats all of their players like VIPs, but those players who reach the top two tiers of PartyPoker's generous loyalty scheme are treated to special, exclusive promotions such as The VIP Countdown. Running over four weeks, the VIP Countdown promotion is a race against time with $4,000 up for grabs.
Opt in on the VIP Countdown page and be prepared to race toward some free cash. The dates of the promotion are shown below:
Week 1: January 7-13
Week 2: January 14-20
Week 3: January 21-17
Week 4: January 28-February 3
As you can see, the promotion will run for four weeks, and during each of those weeks, PartyPoker has set points targets for you to hit. Earn 100 points on five separate days of a qualifying period, and you will receive $25. Increase your volume and earn 100 points every day during a qualifying week and PartyPoker will give you $45!
Earn enough points (1,000 per day) and you could be walking away with $750! Check out the table below for information on prize distribution.
| Points | Days 5 | Days 7 |
| --- | --- | --- |
| 100 | $25 | $45 |
| 250 | $75 | $125 |
| 500 | $175 | $300 |
| 1,000 | $400 | $750 |
As an added incentive, PartyPoker will give an extra $1,000 to any player who generates 1,000 points every day of the promotion! This takes the total potential winnings to a staggering $4,000!
Please note, this promotion is only open to players who have Palladium or Palladium Elite status on PartyPoker.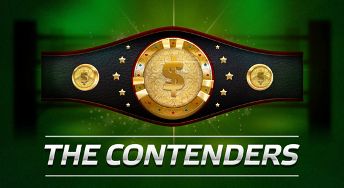 The Contenders Promotion Yields Heavyweight Prizes
The Contenders promotion will see someone walk away with the lion's share of $12,000 and bragging rights over their peers. However, if you want to stand a chance of winning one of the bigger prizes you had better act now because this amazing promotion has to finish at the end of January.
The promotion revolves around six freerolls, which have prize pools ranging from $2,000 to an eye-watering $12,000. Gaining access to the freerolls is a simple task: earn the required number of points (as shown in the table below) and a seat to the following month's freeroll tournament will be awarded.
| Weight Class | Points Requirement | Prize pool |
| --- | --- | --- |
| Heavyweight | 1,000 | $12,000 |
| Cruiserweight | 500 | $10,000 |
| Middleweight | 250 | $8,000 |
| Welterweight | 100 | $5,000 |
| Featherweight | 25 | $3,000 |
| Flyweight | 1 | $2,000 |
As you can see, by earning just one PartyPoint during the month, you will gain access to a $2,000 freeroll! Get your grind on and generate 1,000 PartyPoints at the poker tables, and you will be able to step into the ring of a $12,000 freeroll!
PartyPoints are awarded at a rate of two per $1 paid in rake or tournament fees.
The freerolls will take place on the second Saturday of the month, with the first set of freerolls running in February. Keep your guard up, roll with the punches, and good luck!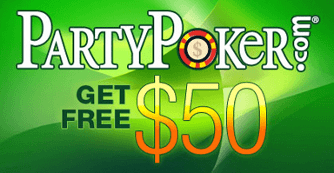 PartyPoker Want to Give You $50!
PartyPoker is so sure you will love its state-of-the-art software, its fantastic Andriod-powered mobile app, and its plentiful traffic that you will be given $50 for free — just to try them all out. Start building a substantial bankroll during 2013 with a free $50 from PartyPoker. All you have to do to get your hands on some free cash is follow the simple steps below, and $50 is yours to keep.
Download the PartyPoker software through PokerNews
Create a new PartyPoker account and enter the bonus code "PN50FREE"
Fill out the registration form in the PartyPoker cashier
Return to PokerNews and fill out our brief registration form
Check your email inbox for a confirmation email from free50@pokernews.com
Once you have received the confirmation email, $20 will be placed in your PartyPoker account. You must earn at least 40 PartyPoints before you will be able to withdraw the free $20. If you do not earn 40 PartyPoints within 60 days, the initial $20, or whatever remains of it, will be forfeited. PartyPoints are earned at a rate of two PartyPoints per $1 in rake or tournament fees, so earning 40 PartyPoints within 60 days is easy.
Once you have earned 40 PartyPoints, a further $30 will be deposited into your account bringing the total free cash to $50. You must then generate 160 points before you can cash out any of the $30 and must do so within 120 days otherwise the $30, or the remainder of it will be forfeited.
How much money can you turn your free $50 into??
Follow PokerNews on Twitter for up-to-the-minute news.
If you experience any problems with this or any of our promotions, please contact our Ticketed Promo Support System.