PokerNews +EV: Boost Your Bankroll and Possibly Win a VIP Manchester United Package!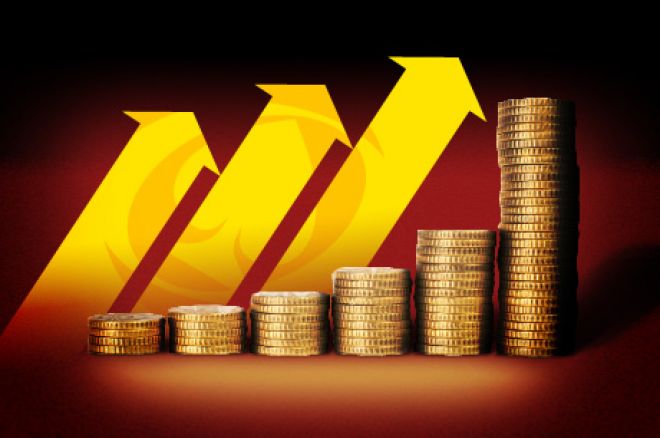 You may come to PokerNews for the best source of live reporting, videos and breaking news in the poker industry, but did you know this is also the place to come for some serious added value when you want to sign up to a new poker room? Here are some examples of the "PokerNews +EV" being offered right now.
Qualification for the first of three $3,000 freerolls in the PKR Iron Gamer promotion is now open, but it closes on July 18 so make sure you do not miss out on what should be one of the best value tournaments you play this year.
The $9,000 PokerNews PKR Iron Gamer promotion gives you the chance to participate in three $3,000 freerolls at the state-of-the-art online poker room, PKR. Unlike many other freeroll promotion that only cater for full ring No Limit Hold'em players, the $9,000 PokerNews PKR Iron Gamer's freerolls feature three different formats.
| Date | Time (GMT) | Tournament | Format | Qualification Period (GMT) |
| --- | --- | --- | --- | --- |
| July 20 | 19:00 | PN Iron Gamer #1 | NLH 6-max | Jun 27, 00:00-July 18, 23:59 |
| Aug 10 | 19:00 | PN Iron Gamer #2 | PL Omaha FR | July 19, 00:00-Aug 08, 23:59 |
| Aug 31 | 19:00 | PN Iron Gamer #3 | NLH FR Turbo | Aug 09, 00:00-Aug 29, 23:59 |
As you can see from the table above, the $9,000 PokerNews PKR Iron Gamer has something for everyone, meaning you can showcase your skills across three different poker disciplines and proving who is the best all-round player at PKR. What's more, this promotion is exclusive to PokerNews, which means the field sizes for the freerolls should be much smaller than one would expect.
Click here for more information about gaining access to these freerolls.
PokerNews is proud to welcome Gala Poker as its latest partner, and to celebrate, PokerNews customers are invited to the inaugural 3x $5,000 Gala Poker Freeroll Series.
The 3x $5,000 Gala Poker Freeroll Series features a total of nine PokerNews-exclusive freerolls over the course of three months; each month seeing three freerolls take place at the excellent Gala Poker site.
What makes this freeroll series different from others you may have seen is that each month all three freerolls run at the same time and each have a different sized prize pools! For example, the first $5,000 Gala Poker Freeroll Series tournaments take place at 19:00GMT on Aug. 8 and sees a $500 prize pool, a $1,500 prize pool and a $3,000 prize pool to compete for, all running at the same time! Add those prize pools together and you will see that they add up to $5,000 of value each month – that is $15,000 by the time this fantastic promotion ends.
Click here for more information about how you can qualify.
PokerNews and PartyPoker have come together to bring PokerNews customers a fantastic freeroll that will see three players head to the legendary home of Manchester United to compete in a poker tournament and receive VIP treatment.
Old Trafford is one of the most iconic stadiums in the world. Nicknamed "The Theatre of Dreams," Old Trafford has been the ground where hundreds of the world's biggest stars have competed at the highest stage and now you could be heading their armed with a €1,200 PokerNews Manchester United VIP package.
€270 buy-in to the live tournament at Old Trafford on August 9-10
Three nights' accommodation from Aug. 8-11
€420 spending money
€30 charity donation
Invitation to the play party and player's lounge
PokerNews believes that a number of Manchester United stars from the past and present will be in attendance, so you will get the chance to play poker with some of your favorite players at the poker tables and then get to mingle with them at the player's party when the poker action ends.
As mentioned, three of these packages are to be added to a PokerNews-exclusive freeroll that runs on July 28 at 14:05 EST (19:05GMT). Gaining access to this amazing freeroll is very easy.
Click here for more information about how to gain access.
Get all the latest PokerNews updates on your social media outlets. Follow us on Twitter and find us both Facebook and Google+!