Win Big Money for Free in the Skrill Win €1M for Brazil Contest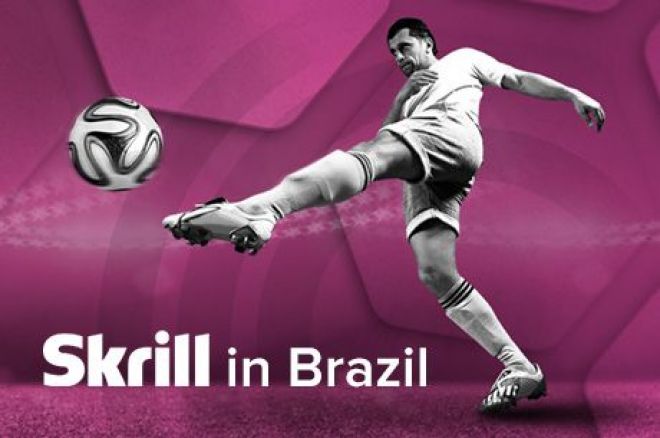 The 2014 FIFA World Cup in Brazil is finally here! Are you excited yet?
The action starts tonight with Brazil and Croatia facing off, and to help you celebrate our friend at Skrill want to give you a chance at more money than you know what to do with, in the Win €1M with Skrill in Brazil promotion.
What can I win?
If you like money, and I mean a lot of money, you have a chance at more than your mattress can even hide in this promotion. On July 14, one lucky Skrill customer will win at least €50,000 with a risk-free chance at turning it into €1,000,000 - and here's how.
The lucky grand prize raffle winner will be presented with 35 different envelopes, each containing varying prize amounts. 3 of the envelopes contain a €1,000,000 with the other 32 envelopes containing slips for €50,000 and €100,000.
Envelopes are selected until there are 3 three of them contain the same amount. If you happen to be the lucky raffle winner and select 3 €1,000,000 envelopes before matching 3 of any another amount, you will find yourself €1,000,000 richer!
Besides the chance of becoming filthy rich, this great promotion also gives you a chance to win one of the amazing sporting event trip packages listed below in weekly sweepstakes.
Italian Grand Prix, Monza
El Clasico, Barcelona
The Grand National, Aintree
Champions League Final, Berlin
The Masters, Augusta
Brazilian Grand Prix, Sao Paulo
How do I get involved?
Getting involved in this promotion is almost as easy as watching World Cup matches on television, especially if you already have an account.
If you do not already have a Skrill account, now is a great time to do so, since Skrill is not only giving you a chance at huge money in this promotion, but also will give you a free $20 to enjoy your online shopping or online poker games!
All you need to do to get your hands on $20 for free is to create a free Skrill account through PokerNews, upload $20 to your favorite poker room via Skrill, and within one business day you will have $20 back in your Skrill account.
If you already have an account, just follow the simple steps below to get involved in this promotion.
Log into your Skrill account and click on the yellow "Enter Now" button.
Transact as much as possible via your Skrill account from now until July 13. Every €1 will give you an entry into both the weekly and grand prize sweepstakes!
So, enjoy the World Cup and don't forget to transact as much as possible with Skrill during the World Cup to maximize your chances at becoming rich beyond your dreams.
Get all the latest PokerNews updates on your social media outlets. Follow us on Twitter and like us on Facebook now!