Check Out the Best Mobile App for Poker Players: Share Poker Hands
Share Poker Hands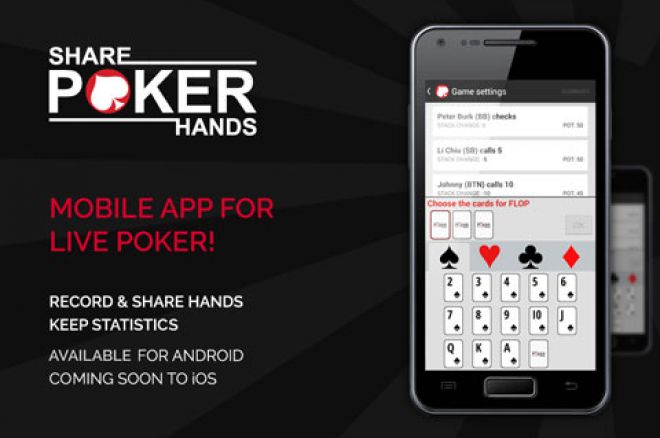 Share Poker Hands is a new app for recording poker games and statistics. The application enables you not only to watch your profit at poker tables, but also to easily capture and share your games played. Sharing your games and statistics via social networks is a key element of the Share Poker Hands app. Other options will be gradually added, such as sharing your profit graph directly from the app, sharing your tournament position, and sharing the tournament outcome.
The app also gets you a web profile where you can clearly track all your games played, results in tournaments, and cash games.
Key Features
Record game
Share
Statictics tracking
Replayer
Notes
Opponent List
Record Game
There is nothing easier than entering games played, one task takes less than a minute. Thus, you can record each game played and very early get useful game statistics just like in the case of online poker. Automatic creation and adding players at the table will help you achieve that. Chips will be converted after each game entered. Each game at the table can be entered and very early HUD statistics can be used just also like in case of online poker. This function is already in the works. Currently, no-limit hold'em games can be entered, and Omaha will be added soon.
Stat Tracking
Clear statistics of all costs associated with your game will give you a comprehensive overview of your gains and losses. Record not only your stakes, including rebuys and reentries, but also travel costs, food expenses, and dealer tips. Find out whether you thrive more on weekday nights or on weekends. This is a multi-currency app, so you can enter the results in different currencies and you'll always have a clear overview how you're doing because current exchange rates are taken into account.
Replayer
Clear presentation of your game including your opponents statistics allows for better feedback from the community. Find out if you played optimally or if you made a mistake. Game playback works both in browsers as well as in your smartphones.
Check out how the replayer works, by clicking here.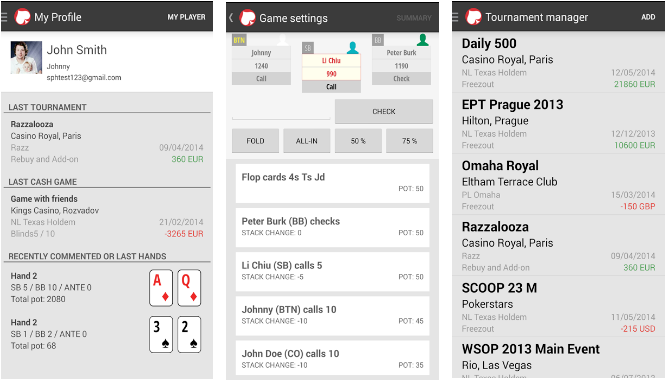 Manage Opponents and Create Notes
Record everything you need to know about your usual opponents. Adapt your play to your opponent's style, maximize profit from information that you'll collect during your poker career, share notes with your friends, and create a comprehensive database of opponents.
Try or Buy
For now, our application only runs on Android, and costs $12.00. Click here to purchase.
You can try the LITE version for free, which can be downloaded here.
An iOS version coming soon, and more information can be found on the Share Poker Hands website.
For all those who wished to install the LITE or full version and register, the competition is ready to join the Sunday Million on PokerStars plus other inputs into smaller Sunday tournaments.
Share Poker Hands is the application that aims to create a community of live poker players who want to develop and improve their game. Join us!