Take Poker to Another Level With Guns & Glory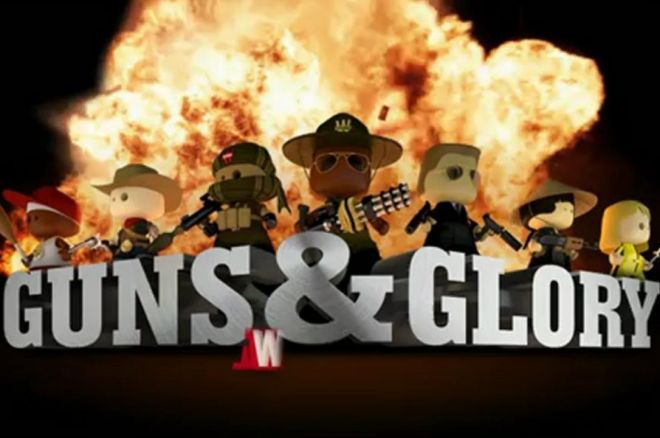 How would you like to spice up your games and add some new, entertaining challenges to your poker life?
Paris-based Winamax offers you all this – and lots more - with Guns & Glory, a fun promo created to seduce the geekiest part of our soul and keep us glued to the room's tables.
Although this is not one of those promos that come with the promise of spectacular bonuses or fancy hi-tech prizes, it is definitely an interesting one to try out – especially if you are one of those online grinders who look for something more than a bunch of mouse clicks.
Add storytelling to your poker games
The essence of this promo is simple, as all you are requested to do is to get yourself an account at Winamax, play as many games as you can and accumulate enough Experience Points to win as many trophies as possible.
What makes this promo special though, is what Winamax has managed to build around it - as Guns & Glory comes with an addictive series of special missions and an impressive array of addictive achievements.
The first step in the world of Guns & Glory requires you to choose you "mascotte," a sort of digital alter-ego that will represent you in your adventure, and that Winamax even allows you to bring to life in the form of a cute paper toy.
All mascottes start their adventure armed with an almost harmless "plastic sword." Your task is to make sure youra develop a real arsenal of weapons (you can go all the way up to an A-Bomb!) and becomes powerful enough to climb right to the top of Winamax' Hall of Fame.
How? Well, all you are requested to d to do is to sit at the room's real money tables to play some poker, complete some of Winamax' missions and at the same time accumulate as many XPs as you can.
Winamax gives you XPs every time you sit at some real money games – no matter the limits you play at or the time you spend at the tables. Points are awarded as follows:
One cash game hand = 1 point
Play a Sit&Go or Expresso = 25 points
One MTT (multi-table tournament) = 75 points
Place a sports bet = 10 points
And this is not all, because Winamax also features a number of missions that allow you to earn an impressive number of points every time you hit one of the targets set by the room.
At the moment, players can choose to join very different missions that go from the "Multi-tabling" ones, where you are required to play as many simultaneous cash game tables as you possibly can, to the "Killer" ones – that are completed by eliminating other players from tournaments.
Why to participate?
Someone once told me that poker is a "slightly" competitive game. If that's true, you have no reason not to join Guns & Glory
This promo brings competition to a brand new level and allows you to challenge all the other players in a long and fun poker adventure.
Would you like to see your name written on top of Winamax' Hall of Fame? Do you think you can beat player H-120-A2 record of 3,701,70 cash game hand played on Winamax?
Do you have what it takes to take the titles of Legend and Public Enemy Number 1 away from player Twinbee?
If so, don't waste your time and head to Winamax Poker as soon as you can – because as a new customer, you will immediately receive a 100% match up to a maximum of €500 bonus as soon as you make your first deposit!
If unsure, French players can read our Winamax Review on our French site.
Image courtesy of DailyMotion.com
Get all the latest PokerNews updates on your social media outlets. Follow us on Twitter and find us on both Facebook and Google+!