Three Poker Rooms That Are (Also) Pretty Good at Casino Games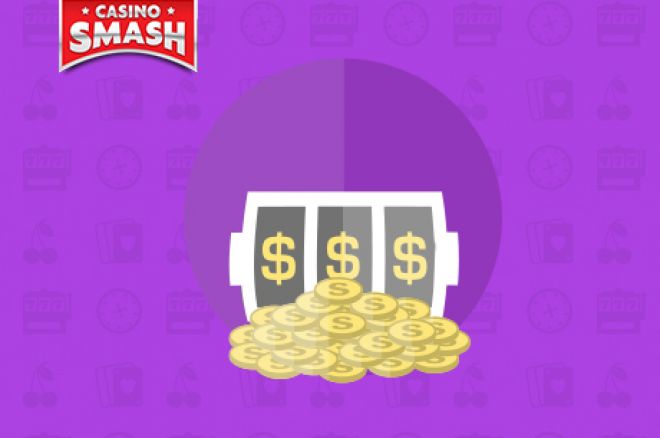 If you thought that Amaya was the one who revolutionized the online poker industry by bringing it closer to the online casino one, think again.
A large number of poker rooms have been offering online casino games for many years. Some of them have brutally failed, some have only succeeded in annoying players with terrible flashy pop-ups, and a lot of them have disappeared long before we even had the chance to hear about their existence. Yet, a selected few have actually managed to learn a good lesson or two from the poker world and do a pretty decent job at merging poker with online casino games.
That's why, this week, we continue our journey in the casino gambling world with some useful suggestions about the best poker rooms where online casino games are also available to play. Give it a read, and remember, all the bonuses included in the "What you get" sections are available exclusively for those players who sign up for an account through this page or through our sister site CasinoSmash.com.
Our Top Choice: Unibet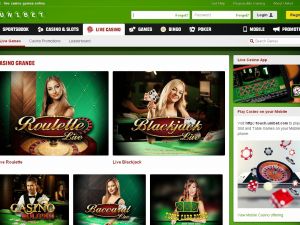 Online since 2000, Unibet has been a major player in the online entertainment industry long before Amaya decided to invest billions to allow players from all over the globe to access sports betting, poker, and casino games from just one account.
Known to likely be the best online gambling site for recreational players, Unibet is a publicly-listed true industry giant that offers top-notch products for poker, casino, and sports betting.
What's Good: Generally speaking, Unibet is probably the best room for an all-around gaming experience.
As you can see from the Unibet Casino review published on BookieSmash, this Malta-based gambling company offer games for pretty much every sort of player.
Online slots players can go for the biggest progressive jackpots around. As Unibet Casino gives access to both Microgaming and NetEnt ones, and this means that in just two or three clicks you may find yourself playing for over $2 million at Mega Moolah, Arabian Nights, or Mega Fortune.
Unibet Casino features over 100 different games split on two different rooms — Casino Royale and Casino Grande — and also includes an excellent live casino option with very professional dealers based in Riga, Latvia.
What's Special: This may not be for everyone, as I have heard some people saying that the whole concept of a sexy online casino is a little outdated. Yet, Unibet's Playboy Live Casino is still something that many find interesting.
If you like table games and you prefer to interact with a live dealer opposed to a completely automated video game, the Playboy Live Casino offers you the opportunity to do so in an unusually pleasant way.
Also, Unibet features three excellent mobile casino apps that give you immediate access to over 100 online slots, table games, special mobile-only games, and the room's live casino from iPad, iPhone, and Android devices.
What You Get: The best bonus for Unibet Casino available today is a 100-percent deposit bonus up to €100 on your first deposit. Although you don't need any specific bonus code, you need to click on this link to get it.
A Great Alternative: Ladbrokes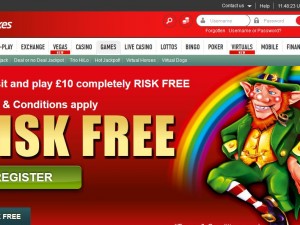 If you are from the UK, or you have been anywhere in the UK for longer than fifteen minutes, you know how popular and reliable this brand is.
Founded in 1886 (yes, it's not a typo), Ladbrokes was among the very first companies to be listed at the London Stocks Exchange.
Online since 2000, this gambling company offers pretty much everything a gambler could ask for: a good (but not super-impressive) poker room, an online slots room, an online casino room, a world-famous betting room with a top betting exchange, a bingo room and a good selection of mobile apps. Do you really need more than that?
What's good. Although Ladbrokes is probably not going to be your first choice when it's about your online poker games, the way the company handles online casino games is a whole different story.
Ladbrokes features four different casinos, each specialising in something different and unique. Besides a stunning and brand new live casino with professional and beautiful dealers always ready to welcome you at the room's blackjack, baccarat, roulette and casino hold'em tables, Ladbrokes features more than 500 different games.
As the Ladbrokes Casino review published on CasinoSmash points out, the room gives access to the best progressive jackpots available online - Mega Moolah, Beach Life and KingCashalot - and to all-time favourites as Monty Phyton's Spamalot, Spider-Man: Attack of the Green Goblin and Frankie Dettori's Magic Seven.
What's special. One thing you can be sure of, is that as long as you will turn to Ladbrokes for your games - you will never get bored.
With more than 500 games to choose from, you can potentially get on something different every single day for more than one full year. This, combined with the very high quality of the titles available in Ladbrokes' catalogue and the solid promos regularly run by the room are some of the reasons why we believe that one should open an account there.
What do you get. If you open an account at Ladbrokes today, you can get a pretty good deal - as the room is going to reward you with a 100% welcome bonus of up to €/£/$500 on your first deposit. Click here to get this exclusive guaranteed bonus.
A Future Industry Leader: Full Tilt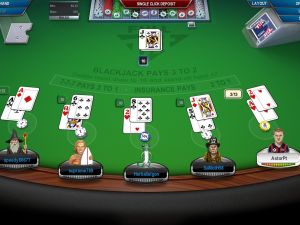 A brand like Full Tilt is definitely one of those that do not need a long introduction - not on PokerNews, at least.
If you regularly follow our site, you probably already know that the $4.9b investment made by Amaya Gaming to buy the company and turn it into a real all-around gambling hub is some sort of solid guarantee for Full Tilt's future in the casino world.
What's good. Here we need to be upfront: if you are after online slots, and you like to choose from a lot of them, you better focus on Unibet and Ladbrokes. As Full Tilt is not (yet) the best casino room for you.
We know that Amaya has some grand plans for Full Tilt and we have been assured that the poker room will soon be home to some impressive last-gem video slot. But, at least as for the way things are today, we are not just there yet.
Nevertheless, Full Tilt is a great choice for the "pure" casino players - as it features some great table games and a brilliant live casino. On top of that, you have the opportunity to enjoy the safety of a platform developed by a true leader of the industry and the vision of a giant like Amaya Gaming.
What's special. If you don't feel like a real "casino gambler" and you prefer to see yourself as "a poker player who can enjoy a hand of blackjack or two," Full Tilt is probably the only site that offers you the opportunity to combine great poker games with fun casino ones.
Let's face it, for how both Unibet and Ladbrokes can excel at casino gambling - the poker-side of their business is definitely not at Full Tilt's level. So, if all you want is a room that allows you to try some casino games while you play your favorite poker ones - just head straight to Full Tilt.
What do you get. Open an account at Full Tilt from this link, make your first deposit and the room will reward you with a 100% bonus of up to $600! Yes, it's a lot of money - and, did I mention that you will be able to use the money for your poker games as well?
Get all the latest PokerNews updates on your social media outlets. Follow us on Twitter and like us on Facebook now!