New Year's Resolutions #2: Play Your First Live Tournament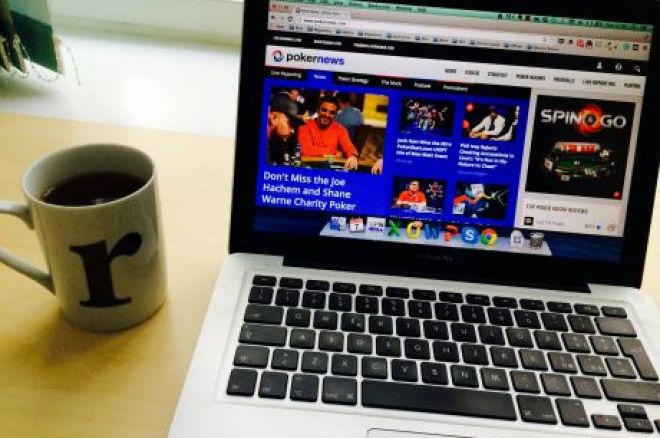 Earlier this month, we have seen why you should stop to complain about your poor results and why you should aim to try (at least) three new poker rooms during 2015.
With the second chapter of this series dedicated to a poker player's New Year's Resolutions, we want to convince you that - for how much you like to play from the comfort of your living room - poker is much better when you play it live.
You have played countless of home games, and you probably also have a regular weekly poker night with your friends where drinks, chatter and laughs are as important as the deck of cards you use to play.
But, how about a proper live poker tournament?
Poker pro Maria Ho once told me that she believes women don't play live events much because they feel "intimidated" by the casinos and by the atmosphere at the tables.
"Maybe we could consider to make the buy-ins a little bit smaller," Ho told me when we met at the Portomaso Casino in Malta. "I think that the casinos could do more," Ho went on.
During our chat, the two-times Last Woman Standing at the World Series of Poker added that she had no idea about how many times someone told her things like "I just don't know if it's my turn to bet or check".
"When you walk into a casino," Ho explained, "you don't want to feel like you are the newbie, you don't want everyone to immediately notice that you don't have a lot of experience."
Are we sure it is only about women?
When the third best female poker player in the world (source: GPI) told me that, I immediately thought she was right - and not only about women.
There is probably an enormous amount of men who would love to play at a live event…if it wasn't that they are dead scared to be spotted as complete beginners and immediately turned into "the sucker at the table," as poker legend Amarillo Slim would gently put it.
Yet, everybody started as a beginner and that there's nothing bad about that. We all went through those days when we weren't confident about our game, about the size of our bets and - most of all - about those scary entry fees.
Because let's face it, when you are not confident about your poker skills, you are not exactly keen to invest hundreds of Euros or Dollars on a buy-in.
Start small from a friendly event
But 2015 is the year. This year, we are are going to play a live poker tournament. This year, we are done with the waiting.
The difference between a home game and a live poker tournament is huge. You sit in a casino, you get professional dealers and you are surrounded by people you can't call by name - because you don't know them.
Think about it: that's he beauty of it. When you play against people you don't know, you learn how to adapt your game to their strategy, to look for tells and patterns, to find ways to get to know your opponents and socialise with them.
The key, however, is to know how to choose the best live game to play at.
Many tend to start from the cheapest game run by the casino next door, and this is not always the best thing to do. Many of those tournaments became something similar to 'home games held in casinos' where everyone knows each other, and no one really welcomes new players. Especially when those also happen to be complete beginners.
If you are in Europe and you would like to give a beginner-friendly live tournament a shot, have a look at the 2015 PokerNews Cup. Running from Feb. 4 - 9, the PokerNews Cup will give you the opportunity to join an international live poker series with events that start from as little as €35.
Created to give beginners and recreational players like you the opportunity to take part in a professional poker event at an affordable buy-in, the 2015 PokerNews Cup features also an impressive €250 buy-in €200,000 GTD. Main Event that many believe is set to become one of the most exciting of the season.
We, the PokerNews team, are going to be there to help you to feel at home and to guide you through all the different stages of the game - as we truly believe that the best way to make the game grow and prosper is to show people the best side of it: its live side.
Also, keep in mind that Redbet Poker is running online satellites that can get you the trip to Rozvadov and a seat to the Main Event for free (click here to know more).
Think about this: if you like poker and you have never played in a 'real' live tournament against hundreds of other players - let 2015 be the year, come to Rozvadov and join us for the PokerNews Cup. You will be amazed.