New Jersey Online Poker Revenues Down; Overall iGaming Increase Up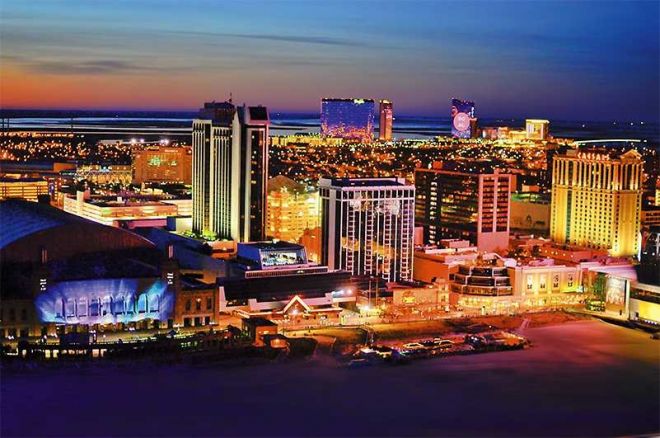 Despite a drop in online poker revenues, regulated online gaming as a whole is on the rise in New Jersey.
The state's regulatory authority, the New Jersey Division of Gaming Enforcement (NJDGE), reported in a press release on its site that online gaming revenues in the state increased by 19.1 percent from $10,469,933 in May 2014 to $12,474,586 in May 2015. This increase is even higher at 25.1 percent when backing out $497,728 in revenue from discontinued operations in May 2014.
The increases in online gaming were due to a mix-change between online casino revenues and online poker revenues. PartTimePoker reported that online casino revenue in May 2015 represented 84.56 percent of the total mix when compared with 79.40 percent in May 2014.
Although total online revenues are up due to the casino-heavy mix, things are not looking up for online poker. Regulated online poker revenue in New Jersey of $1,928,105 during May 2015 was down by 2.9 percent from the $1,985,289 reported in April 2015. This isn't a significantly big month-to-month drop as online revenues typically begin to decline in May when the weather gets nicer and potential players spend more of their free time away from their computers.
However, online poker revenues are still not looking great when compared to the $2,273,657 reported May 2014. This represents a much bigger 15.2 percent year-over-year drop.
Land-based casinos have also experienced a welcomed increase in revenues. In May 2015, currently operators reported $208,605,859 in total land-based revenues, representing a 4.4 percent increase from the $199,908,822 reported in May 2014. Land-based revenues as a whole, however, declined by 10.2 percent once taking into account $32,490,381 in revenue from discontinued operations. This should not be viewed as a negative trend for the state since apples to apples, the existing casinos' revenues are growing.
*Lead photo courtesy of atlanticcitynj.com.
For news, updates, and more follow PokerNews on Twitter and Facebook.