The Betting Corner: Even More Wimbledon Betting Tips
Stuart Garlick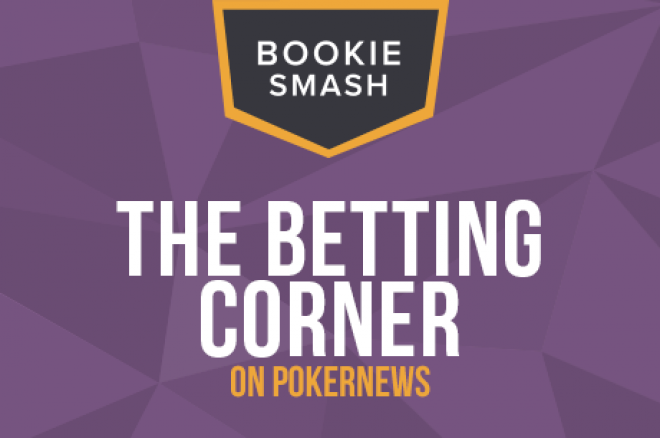 In the world of casino gambling, it's often said that "the house always wins." That's not true if you have a game plan and a proven strategy, and it doesn't need to be true in sports betting either. We're slap-bang in the middle of Wimbledon fortnight, and that's a perfect time to get betting on some summer sports alongside your regular poker fix.
A few weeks ago, we published our complete Wimbledon betting guide; we've now got the total lowdown on Wimbledon's draw, with odds, lines and picks to keep you fully interested for the duration of this tournament. As ever, we've previewed both the men's draw and the women's draw.
Although Novak Djokovic, Roger Federer and Andy Murray all have their backers as potential winners of the tournament, there's a lot more to the men's draw, and Serena Williams has her challengers on the women's side.
Tennis may be a simple sport, but it's got many permutations, and BookieSmash can guide you through them all.
Ever wondered how we pick these odds and lines, and why certain bets are better than others? We thought you had, and that's why we've prepared a full guide to the best betting lines, and why they are risks worth taking, with a great chance of you emerging with a return on your deposit. Tennis may be a simple sport, but it's got many permutations, and BookieSmash can guide you through them all.
We mentioned Roger Federer, possibly the greatest tennis player who ever stepped on a court, and a style icon too. There are many, many Federer matches at Wimbledon that are worth watching again and again, and are available, in some cases, in full online. If you're wondering if you should get into tennis, or you're a tennis fan in need of inspiration, Federer is the kind of on-court artist who can restore your hope. We look at his five greatest matches, including one we will never forget.
Even though the domestic leagues are in hibernation, football is still on, and still exciting. The two biggest international tournaments of this summer, the Copa America in Chile and the Women's World Cup in Canada, are drawing to a close, with the finals on Sunday and Monday respectively.
The Copa America final features Lionel Messi trying to avenge Argentina's World Cup final defeat a year ago, with a game against host nation Chile. The Chileans might be narrow underdogs for this game, but there are plenty of reasons to think they can edge it. We explain why in our full preview.
In the United States, women's soccer or football has always been a major sport, however the signs from this World Cup are that the rest of the world, including England, has begun to catch up. The US women's national team faces its opponent from 2011's final, Japan. In that game, Japan caused one of the biggest upsets in the world game. Can the Japanese players take the game to the Americans one more time? We investigate.
Petr Cech joined Arsenal this week from champions Chelsea. Not only was this a highly unusual transfer between two direct rivals, it might just signal a shift in the power base of English football - and thus it shows how a great goalkeeper can tweak your betting strategy. We've got more information here.
BookieSmash continues its quest to find every sports bettor the best way to beat the bookie, regardless of the preferred sport. Stick with us, and enjoy your sports betting.
Get all the latest PokerNews updates on your social media outlets. Follow us on Twitter and find us on both Facebook and Google+!