If you're looking for a free and fun social poker game to play in your free time, there's no better option than PlayWSOP. The leading free-to-play poker game on the market gives you access to free online poker with WSOP cash games and multi-level poker tournaments. The client, available via web, Facebook, mobile or tablet, offers you a chance to build a bankroll though multiple options for WSOP free chips!
You can also grab chips by going into the contact info section on the about page. Players can find multiple little WSOP free chip bonuses from exploring the page.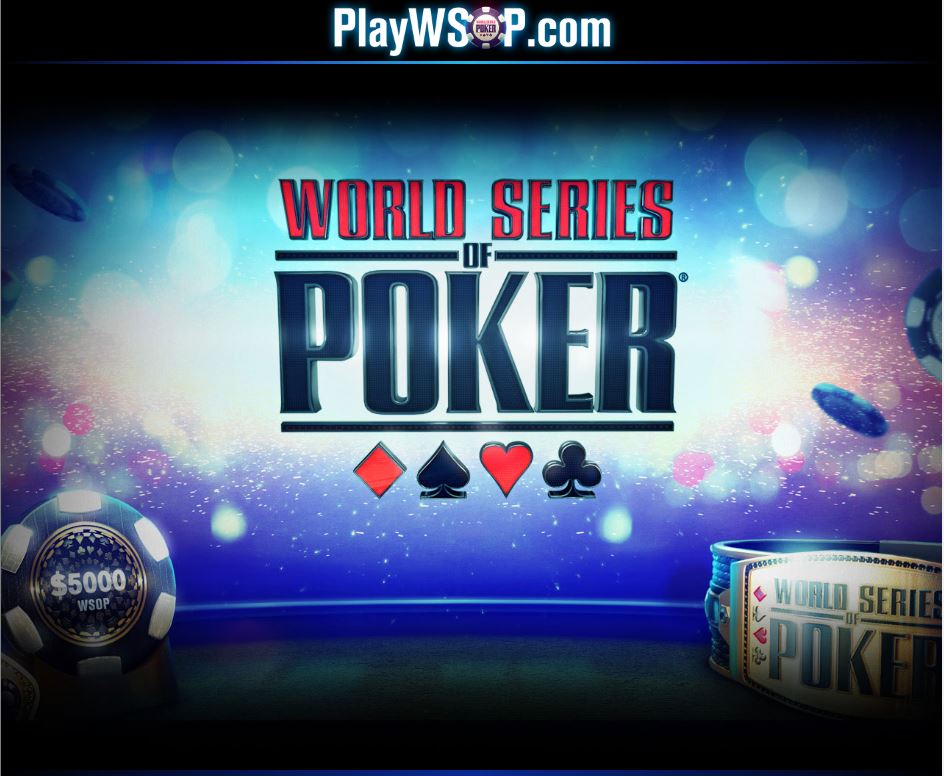 Frequently Asked Questions About PlayWSOP
Where can I find WSOP promo codes?
Promo codes are seasonal that you can collect WSOP free chips from. Keep an eye on the Facebook page World Series of Poker Game – WSOP. Join the WSOP Player Lounge group to get the WSOP codes you're looking for.
Using WSOP redeem codes as they are released can get you free chips.
How do I get WSOP free chips?
When you sign up for an account via Facebook, Google or email, you receive free chips. By connecting your account to Facebook, you can get 15,000 extra free poker chips. Liking the Facebook fan page can also get you free chips.
Players can also obtain free chips by watching the fan page World Series of Poker Game – WSOP, which offers free chips for answering questions, clicking a link on the page given a holiday or playing other games.
Once players start playing on PlayWSOP, they are given a status which gives rewards on the basis of that status. Starting off at bronze, players get a welcome bonus of 20,000 with packages, status points and free chip bonuses operating on a multiplier of one.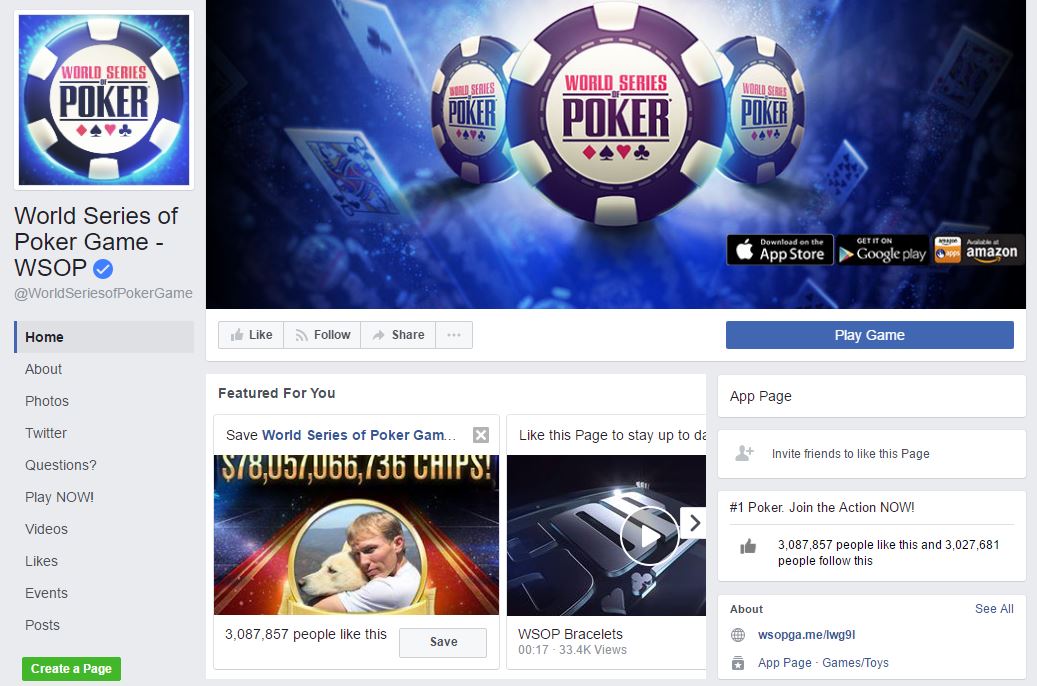 As you move up to silver and bronze, those multipliers change along with the welcome bonus amount. There are also other bonuses, gifts and support options for these statuses.
Spin the mega bonus wheel to get one-times your winnings. Use your free spin to get more chips, too.
Every four hours players receive free chips. Inviting friends to play can also garner you some 50,000 WSOP free chips.
Players can also reserve their seats in specific tournaments on the Facebook page under the events tab. By going to the event page, you can grab some of the WSOP's free chips.
There are also periodic chips giveaways to enter players into prize drawings and multiplied based on the chips package purchased. During Turbo Time, players can collect the free chip bonus every two hours instead of four.
So follow the Facebook page closely and make sure your notifications are on to level up or secure those free chips from the WSOP!
What are my in-game benefits/Playtika Rewards on PlayWSOP?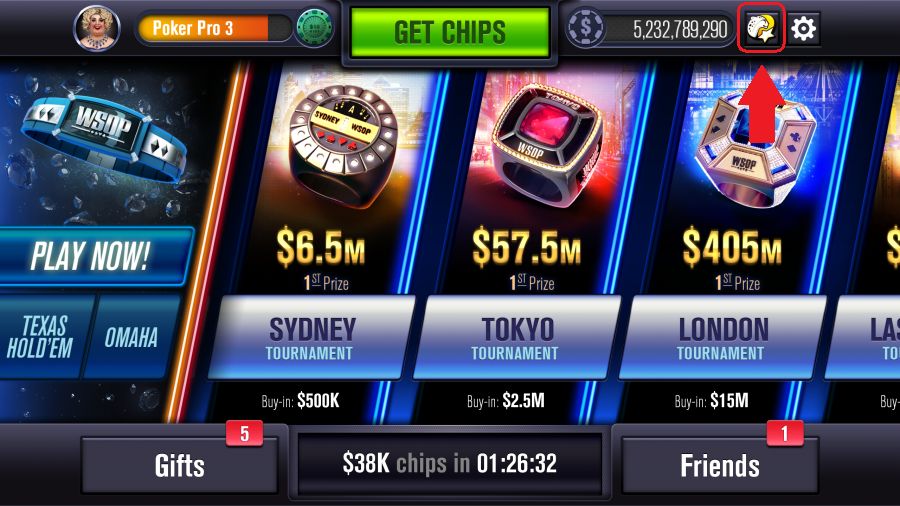 | | | | | | | | | | | |
| --- | --- | --- | --- | --- | --- | --- | --- | --- | --- | --- |
| *Status | Welcome Bonus | Chip Packages | Status Points | Free Chip Bonus | Mega Bonus | Ring Bonus | Friend's Gifts | Fan Page Gifts | Wall Post Gifts | Support |
| Bronze | $20K | x1 | x1 | x1 | x1 | x1.5 | x1 | x1 | x1 | - |
| Silver | $100K | x1.5 | x2 | x1.1 | x1.1 | x2 | x2 | x2 | x2 | Concierge |
| Gold | $200K | x2 | x3 | x1.25 | x1.25 | x2.5 | x3 | x3 | x3 | Concierge |
| Platinum | $500K | x2.5 | x4 | x1.5 | x1.5 | x3 | x5 | x5 | x5 | Concierge |
| Diamond | $1.5M | x3 | x5 | x2 | x2 | x3.5 | x7 | x7 | x7 | Concierge |
| Royal Diamond | $2.5M | x4 | x6 | x3 | x3 | x4 | x10 | x10 | x10 | VIP Manager |
| Black Diamond | What | happens | in | Black | Diamond | stays | in | Black | Diamond | |
Can I play PlayWSOP for real money?
The games offered on PlayWSOP do not provide an opportunity for its users to win real money or prizes. However, your win can snag you WSOP rings.
See how close you are to grabbing a bracelet by keeping track of the bracelet points in the top left corner of the lobby under your profile.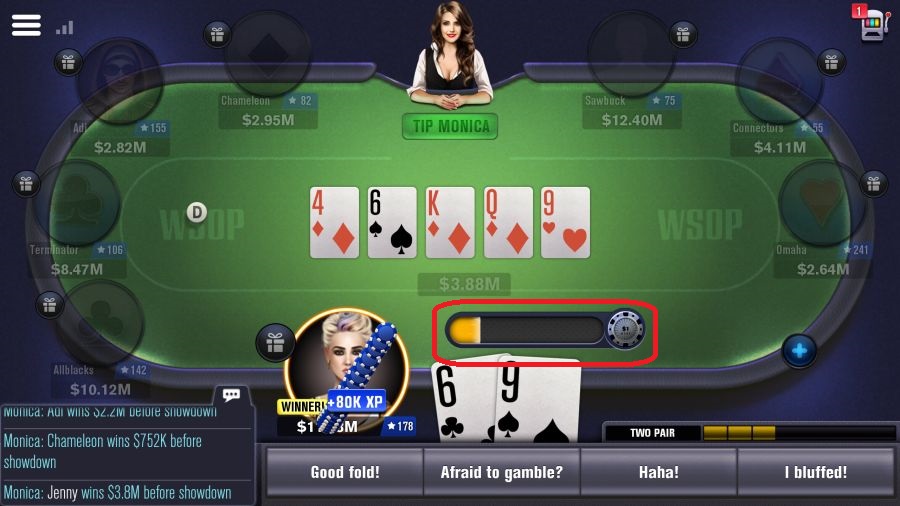 Get all your other pressing PlayWSOP questions answered by checking out their support page.
All images in the post courtesy of PlayWSOP.com
Have you ever wanted to write your own articles about poker? Maybe you've got some experiences or opinions about poker that you'd like to share. PokerNews is proud to launch The PN Blog where you can have a platform to make your voice heard. Learn more here.