Global Poker's Online World Challenge Wraps Up with Big Guarantees on July 23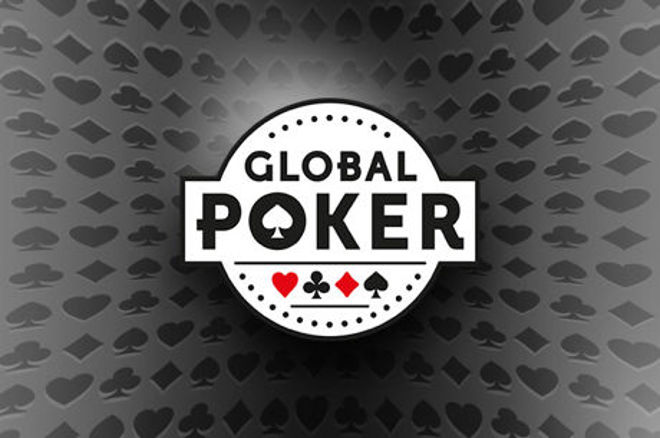 The Online World Challenge (OWC) is wrapping up its eight-week series at Global Poker with a bang. The online poker room is hosting not one, but two tournaments with a SC$10,000 guarantee on Sunday, July 23.
The normal weekly SC$7,500 tournament has been supersized to a SC$10,000 guarantee for the final day of the poker festival. This tournament takes place at 12:30 p.m. ET on July 23 and will likely have overlay based on the fact that the regular weekly SC$7,500 have featured SC$2,000 in overlay every week.
Even more, at 3:30 p.m. the huge OWC Monster Challenge SC$10,000 Freeroll takes place on the same day. These two tournaments are likely to provide the most value ever at Global Poker making the online poker room the place to play this weekend.
Qualifying for both the tournaments couldn't be any easier. It is possible that if you are already playing at Global Poker that you have already qualified and don't even realize it. To check, simply log into your account and click on the 'Track your progress' button on the bottom right-hand side of the lobby.
Online World Challenge a Huge Success
These two tournaments cap off what has been a phenomenal first tournament series at Global Poker. Many were shocked when the social gaming poker room first announced they would be giving away a huge SC$1,000,000 in guaranteed money over the course of the series.
Despite many of the tournaments featuring overlay, during the series, Global Poker increased the guarantees. Amazingly, Global Poker has given away SC$1,500,000 in prize money during the Online World Challenge.
The Founder and CEO of VGW (the guys that brought you Global Poker) Laurence Escalante is extremely pleased and proud with how well the American public took to the Online World Challenge.
"We couldn't be happier with how successful the Online World Challenge has been," Escalante said to PokerNews. "We were optimistic but to give away one and a half million in cash prizes was incredible. It just shows how much the US poker community is enjoying playing on Global Poker."
Escalante also hinted to PokerNews that the Online World Challenge was only the beginning of big time tournament action at Global Poker.
"We have already started on plans for an even bigger tournament series than the Online World Challenge," said Escalante. "We are really excited by what's coming up. Keep checking PokerNews for more details!"
It's not too late to take part in the Online World Challenge. If you haven't yet experienced Global Poker's great games you can experience them for yourself here.
Sponsor generated content by Global Poker
Finding a trustworthy room to play online poker can be a monumental burden. That's all the more true if you're just looking for a place to play poker for free. We've listed five of the best play-money poker sites to enjoy and help hone your skills.