Overlays Continue to Bring Value to Global Poker's Players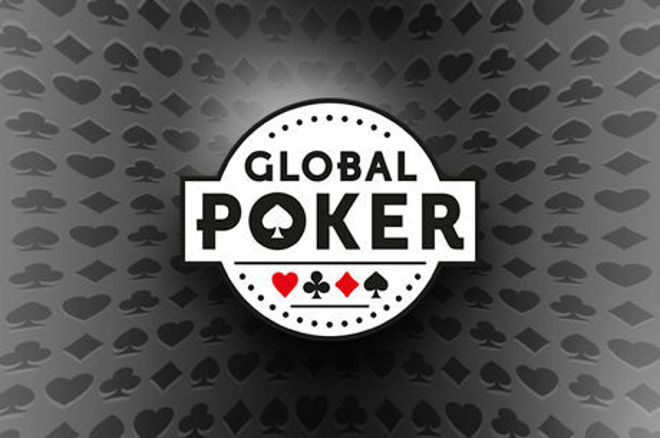 Global Poker, the online poker site that gives Americans the chance to withdraw real cash prizes, continues to offer tournaments with substantial overlays, making for superb value for its players.
A sweepstakes model is employed by Global Poker so that players can legally play for real money in the U.S.A. Global Poker sells a virtual currency called Gold Coins, which can also be won, and when players purchase Gold Coins they are also given bonus sweepstakes prizes by the way of $weeps Cash. This $weeps Cash can be used to buy into $weeps Cash tournaments and ring games where winnings can be cashed out through Paypal as real cash prizes.
Recently, Global Poker ran the Global Poker Online World Challenge where $1.5 million is cash prizes were awarded. A large percentage of this huge some came from tournaments that had overlaid.
Amazingly, last week's Gold Coin Challenges has a staggering 41 percent overlay on their guarantees, showing that Global Poker is happy to continue giving away value to its loyal players. One of the most popular tournaments on Global Poker is the SC$7,500 guaranteed, a tournament that regularly misses its guarantee substantially. This week, players flocked to this event and the guarantee was almost hit and only had an overlay of SC$300. What has Global Poker done? They have only gone and increased the guarantee to SC$10,000 to benefit the players more.
Anyone can get involved in the Gold Coin Challenge. All you need to do is see at least 50 flops on Gold Coin tables each day to access more than SC$20,000 in guarantees.
Another value-packed promotion currently taking place is the Global Poker Gold Rush. This promotion runs throughout August and sees players awarded points for every hand they win. There are daily, weekly and monthly leaderboards for the Gold Rush, with top prizes of 10,000, 50,000 and 200,000 Gold Coins respectively.
The player known as "Barn Yard" won the first weekly leaderboard and got his hands on 50,000 Gold Coins. Barn Yard is also currently leading the monthly leaderboard and looks set to win another 200,000 Gold Coins unless someone manages to catch him over the next couple of weeks. Do you think you can catch Barn Yard?
Finding a trustworthy room to play online poker can be a monumental burden. That's all the more true if you're just looking for a place to play poker for free. We've listed five of the best play-money poker sites to enjoy and help hone your skills.