Eagle Cup Kicks Off Sunday at Global Poker with SC$10,000 Freeroll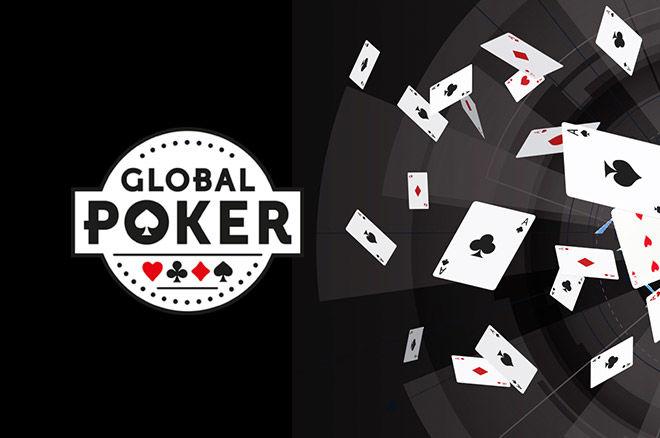 U.S.-based poker players who enjoy playing tournaments online from the comfort of their homes are getting excited for the Eagle Cup at Global Poker. And for good reason.
This first event of the inaugural Global Poker Championships will feature more than 150 events from Oct. 1-30 with $1,250,000 in total cash prize guarantees. In addition, Global Poker will be delivering trophies and Global Poker swag right to the door of event winners, who can also participate in the new Hometown Heroes promotion by wearing their Global Poker gear around town and posting pictures.
Check out this PokerNews article for a complete schedule of Eagle Cup events.
Opening Event Freeroll
Catching many value-hunters' attention is the Eagle Cup Opening Event on Oct. 1 which is a freeroll with SC$10,000 guaranteed. That's right, the first event has a buy-in of a whopping $0.
An actual freeroll with no entry fee, no entry requirements and no conditions, the Opening Event starts Sunday at 4:30 p.m. EST. All you have to do is have a Global Poker account, which you can sign up for here, and register for the event. Registration opens the day before the event, on Saturday and has a maximum number of entrants of 5,000, so don't wait too long.
When you register on Saturday, you can also check out the Saturday Gold Coin Challenges, a great way to warm up for the Eagle Cup.
Another reason to play in the Opening Event Freeroll is that it counts as an Official Eagle Cup Championship event. That means in addition to the first-place prize money, the winner will receive a Global Poker Champions Pack complete with a personalized trophy and Global Poker gear, and will also soar to an early lead on the Global Poker Championships Eagle Cup Leaderboard.
Eagle Cup Leaderboard Challenge
Players can earn points for deep runs throughout the Eagle Cup series to compete for a share of the $15,000 added value that will go to top finishers on the Eagle Cup Leaderboard.
The Leaderboard winner will have the opportunity to represent Global Poker on the live felt with a $5,000 live tournament package that includes money for tournament buy-ins, travel and accommodation. Just another reason to play as many Eagle Cup events as possible!
Sign Up Today
You don't want to miss the biggest series to date on Global Poker, so get your account today. Global Poker makes it easy to deposit and withdraw funds using PayPal. Here are some tips to get you started and pretty soon, you can be flying high in the Eagle Cup.
Everybody needs an account at one of these online poker rooms! They're the biggest, the best, and we get you the best poker bonuses. Check out our online poker section for details on all the online poker rooms around.