Nathan Blair Makes History at Global Poker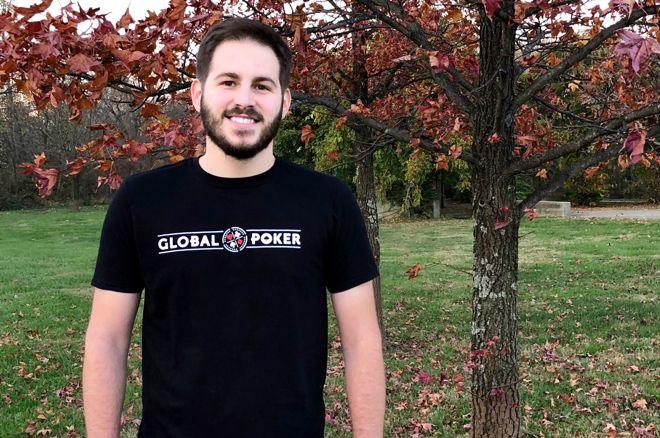 Nathan Blair, known as "Penta" at Global Poker, will make history at the end of the month, becoming the first player to represent Global Poker at a live poker tournament. Blair will be heading to Harrah's Casino in Cherokee, North Carolina to represent Global Poker at the WSOP Circuit event that takes place Nov. 23 to Dec. 3.
Blair took the inaugural Global Poker Eagle Cup series by storm in October, winning an incredible six tournaments to propel him to the top spot on the Leaderboard. His prize for winning the leaderboard was a package valued at $5,000 that includes $3,500 in live tournament entries and $1,500 in travel and accommodation. He has chosen to use it at WSOPC Cherokee.
Blair's Road to Leaderboard Champion
A recreational player from New Albany, Indiana, Blair works in Event Management but showcased his poker talent at the Global Poker tables when he won six tournaments that included 6-max, Rebuy and Ante Up events.
His secret to success? "Just don't give up," Blair told Global Poker.
"The key for me was to stay focused and to not lose my cool when I got a bad beat. There are always other opportunities to make a comeback."
Blair got off to a rough start in the Global Poker Champions, but that didn't stop him.
"When I started putting some good results together it became very interesting. It was really exciting to slowly start moving up the leaderboard."
Blair is excited to use the package he won to try his hand on the live felt — something he rarely gets to do.
"I love tournaments so this is fantastic," Blair said. "I normally just play online at Global Poker or some home games with friends so this is a great opportunity.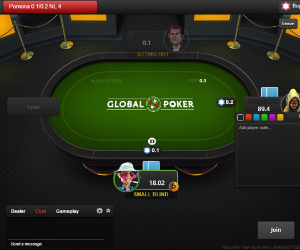 Global Poker Leaves an Impression
When asked about the fast-growing Global Poker site where he won the live package, Blair had positive feedback.
"Global Poker has been great, I have been playing there pretty consistently since July.
"It is really easy to get in games and lots of fun to be able to play from home against so many different players. It is really easy to cash out your winnings. Being able to use PayPal is really nice."
If Blair has anywhere near the kind of success he had in the Eagle Cup at the WSOP Circuit in Cherokee, he won't need to cash out his winnings via PayPal. The entire Global Poker community will be keeping an eye on Blair, hoping he can do well in Cherokee. Global Poker will be providing updates on Blair's progress via social media, so you can follow along at their Twitter page.
If you have not already made an account and tried Global Poker out for yourself, you can head to Global Poker and sign up for free today. Maybe you could be the next to win a live tournament package at Global Poker.
Everybody needs an account at one of these online poker rooms! They're the biggest, the best, and we get you the best poker bonuses. Check out our online poker section for details on all the online poker rooms around.