U.S. Poker Open to Debut in February, Feature High Stakes Mixed Games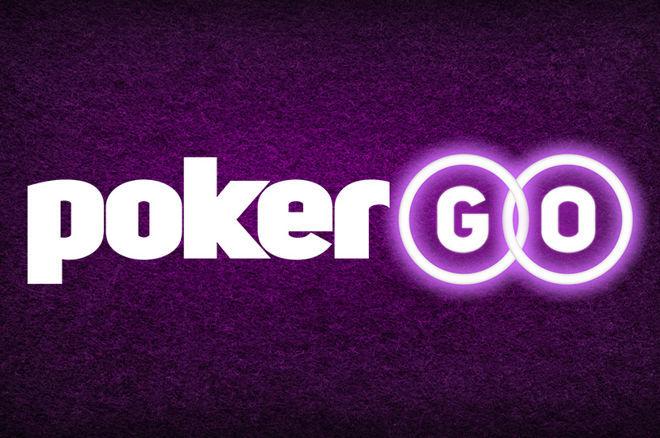 For the most part, if there's a high stakes poker tournament running, the safe bet is that the participants are playing no-limit hold'em. PokerCentral aims to change that, starting with their announcement of the upcoming U.S. Poker Open, set to debut Feb. 1 on PokerGO with an eight-event series that includes a pot-limit Omaha event and a $25,000 Mixed Game Championship.
The U.S. Poker Open announcement appears to be the latest in Poker Central's continued effort to provide poker fans nosebleed tournament action hosted at ARIA and streamed on PokerGO, with Poker Masters having been unveiled in September.
"The U.S. Poker Open is our newest marquee tournament positioned to kick off the high-stakes tournament calendar," said Joe Kakaty, president of Poker Central. "Our lineup of quarterly majors give PokerGO subscribers year-round access to some of the best high-stakes poker in the world."
While Poker Masters merely continued ARIA's longstanding tradition of hosting nosebleed no-limit events, the U.S. Poker Open switches things up by introducing high stakes tournament action outside of the no-limit hold'em box. In addition to two $10,000 hold'em events and three $25,000 hold'em events, there will be a $10,000 PLO and the $25,000 Mixed-Game Championship, featuring the standard eight-game mix — limit hold'em, no-limit hold'em, razz, stud, stud hi-lo, Omaha hi-lo, PLO and 2-7 triple draw.
Each tournament will run for two days and feature a single reentry option, outside of the Mixed Game Championship, which will last three days.
Following those events, the $50,000 Main Event kicks off Feb. 9 and also lasts three days.
In a similar vein to Poker Masters, with its commemorative jacket, the player who earns the most money over the course of the series will be named U.S. Poker Open champion and receive a special trophy.
All tables throughout the series will be six-handed with the exception of seven-handed final tables. Players can compete rake-free by registering on time for the events.
Daniel Negreanu has partnered with Poker Central in the past and will likely be in attendance for the U.S. Poker Open. He has previously stressed the important of proliferating mixed games in poker.
"It's the only way you'll see high stakes poker thrive in the long run," he told PokerNews.
If the same no-limit crushers keep dominating all of the high rollers and super high rollers, the action may dry up. A solution, Negreanu has long felt, would be to introduce more variants in which those players aren't as strong, and he hopes they'll give some action to mixed-game players at the U.S. Poker Open in return for the action they'll get in the standard no-limit offerings.
"Kid Poker" also expects the fans to come out big winners.
"What you're going to see is – and if you're a poker fan then I would imagine you are interested in improving your game – is truly the best of the best competing every day during this series," he told Poker Central. "You're not going to be able to see poker at this level anywhere else."
Subscribe to PokerGO for access to the U.S. Poker Open and other high stakes poker action presented by Poker Central.
Here's a look at the full U.S. Poker Open schedule:
| Date | Time | Tournament |
| --- | --- | --- |
| Feb. 1 | 2 p.m. | $10,000 No-Limit Hold'em |
| Feb. 2 | 2 p.m. | $10,000 Pot-Limit Omaha |
| Feb. 3 | 2 p.m. | $25,000 No-Limit Hold'em |
| Feb. 5 | 2 p.m. | $25,000 Mixed Game Championship |
| Feb. 6 | 2 p.m. | $10,000 No-Limit Hold'em |
| Feb. 7 | 2 p.m. | $25,000 No-Limit Hold'em |
| Feb. 8 | 2 p.m. | $25,000 No-Limit Hold'em |
| Feb. 9 | 12 p.m. | $50,000 Main Event |
Everybody needs an account at one of these online poker rooms! They're the biggest, the best, and we get you the best poker bonuses. Check out our online poker section for details on all the online poker rooms around.