Virtue Poker Adds Phil Ivey as Adviser, Aims for Fall 2018 Launch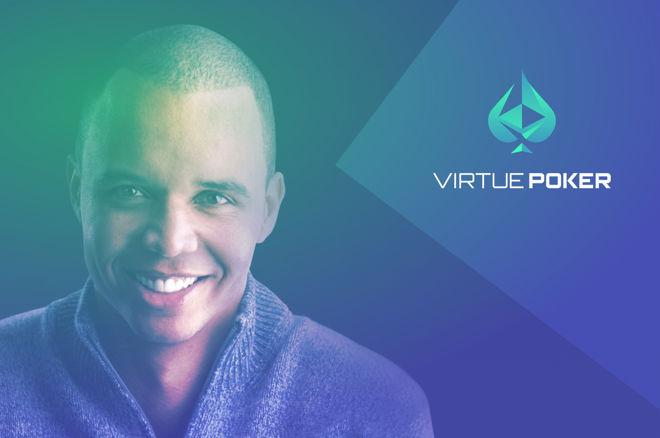 Cryptocurrency-based online poker start-up Virtue Poker has brought Phil Ivey aboard its burgeoning team, PokerNews can exclusively reveal.
Ivey, widely considered one of the greatest players in the history of the game, will lend his expertise in a variety of areas. First, he will assist with product development, helping the Virtue team fine-tune their nearly finished poker client. Second, he can use his extensive contacts in the poker world to expand relationships for the company, adding value through increased reach and brand awareness. Finally, he can provide valuable info about the state of the poker world, from possible target markets to new and innovative game offerings.
"I'm looking forward to serving as a strategic adviser to the Virtue Poker team," Ivey said through a press release. "I believe their new peer-to-peer solution built using blockchain technology can add significant value to the online poker experience."
The announcement of Ivey's involvement comes just months after his fellow poker superstars Brian Rast and Dan Colman teamed with the Ethereum-based business as ambassadors and the company announced its ambitious mission.
A Refresher on Virtue Poker
On the surface, Virtue Poker looks functionally similar to other online poker rooms. Players sit at a virtual table, get dealt hole cards, and click on buttons that correspond to poker actions like betting, checking and folding.
Under the hood, however, things operate quite differently.
Virtue aims to solve two age-old issues with online poker: trust in the fairness of the software and trust in the operator as a neutral party that holds player funds in escrow. In both cases, blockchain technology is the key.
When it comes to the software, random number generators have long been the engine driving online poker software. Virtue employs a program called Mental Poker, a peer-to-peer card shuffling protocol. All players seated at the table contribute to the card shuffling, so company employees have no capability to see players' cards.
"Instead of trusting a random number generator from an operator stored in some offshore server, every single player has an RNG built into the machine that they utilize and they shuffle the deck for each hand played on the platform," said Virtue co-founder Ryan Gittleson.
The long and sometimes sordid history of online poker has been littered with less-than-scrupulous sites that made off with or misused player funds. Poker players have become understandably wary at this point of trusting sites with the money after seeing the likes of Lock Poker, Ultimate Bet and even industry giant Full Tilt Poker prove less than liquid when it came time to pay up.
Virtue completely eliminates that potential issue because the site never actually controls player funds. Players use their cryptocurrency to fund a digital wallet. They can then buy in, sending the funds into an escrow via an Ethereum smart contract. When the game ends, the contract executes and automatically pays out winnings.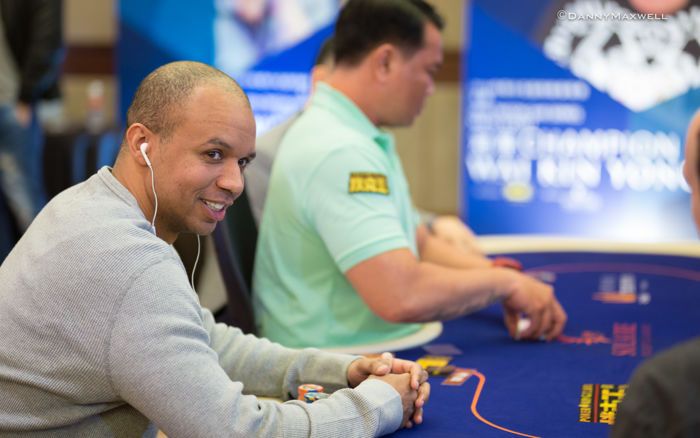 Ivey Comes Aboard
Despite his relative absence from the Western poker world — a rumored resurfacing at the World Series of Poker Europe €111K High Roller for One Drop never materialized — Ivey has remained active in the Asian high stakes scene and apparently maintained contact with peers in the U.S.
Gittleson had discussions with Rast and Colman after bringing them aboard and learned from Colman that Ivey was similarly interested in the cryptocurrency world. A meeting was arranged and Ivey agreed to join the Virtue team.
Ivey has been a part of the online poker world for decades. He was a prominent member of the Full Tilt team and one of the biggest winners in the highest stakes games for years. He also headed training site Ivey Poker in the years following Black Friday.
Other recent ventures for Ivey include a brief flirtation with daily fantasy sports and cameo appearances in content from Paul Phua's poker resource site.
"I believe their new peer-to-peer solution built using blockchain technology can add significant value to the online poker experience." — Phil Ivey
"He's really excited about this project, especially because we're looking to create a new face of online poker that has player security and trust at the forefront," Gittleson said. "He believes in it first and foremost because of the idea of building a more secure online poker platform. He really sees this as a way to create a legitimate contender to the current market incumbents. There's a lot of new enthusiasm and interest in blockchain technology and cryptocurrency."
There have certainly been hits and misses in Ivey's career away from the felt, but his expertise could certainly be a valuable asset for Virtue as it attempts to make a splash in what could be an interesting market — the confluence of cryptocurrency and poker. The two subcultures have plenty of overlap. One can hardly scroll through a list of poker players' tweets for more than 30 seconds without finding some reference to cryptocurrency.
That overlap hasn't been lost on Gittleson, who said he's seen the similarities from day one. The nature of buying and selling cryptocurrencies makes them not dissimilar to gambling, much in the same way that poker has long been likened to the stock trading world.
"Part of the reason I was so interested in Virtue Poker and building Virtue Poker is I felt two years ago there would always be a big overlap between the poker player community and the cryptocurrency community," Gittleson said.
Ivey's latest venture with Virtue looks like a natural fit if his understanding of crypto can even approach his knowledge of the poker industry.
Where Virtue Goes From Here
Even with industry heavyweights Ivey, Colman and Rast in the fold, there's no doubt Virtue Poker has a long journey ahead, something Gittleson readily admits.
"It's an uphill battle," he said, citing that PokerStars controls more than 60 percent of the market. "There hasn't really been a new start-up that's been able to penetrate the space.
"Building a poker site is more than just the software. The most important thing is getting liquidity and having a really strong user acquisition campaign to get players and keep them happy. Then, you need software that's easy to use fun to play on."
Ivey will aid in those goals, but he's one piece of a larger puzzle as Virtue tries to break the stronghold of online poker mainstays while also tackling the challenges inherent with a start-up based around new technology.
For example, many online poker players can barely grasp RNG-based games. How does one even begin selling such a player on the benefits of blockchain technology? Cryptocurrency itself, while making plenty of headway into the mainstream consciousness, remains little understood even by some of those who swear by it.
Distrust, meanwhile, remains rampant as financial titans shout down the very concept of crypto while trumpeting about a return to the gold standard. Gittleson and his colleagues, though, see less and less of that as time goes on.
"There was some bad branding from how Bitcoin was used for illicit activities early on," he said. "That bad image seems to have faded. You have Fortune 500 companies beginning to use blockchain solutions. IBM ran a commercial tracking a tomato on the blockchain from farm to table."
"You have Fortune 500 companies beginning to use blockchain solutions ... The educational curve is shortening."
And those who have dipped their toes into the murky waters have likely seen how volatile the coins can be. Daily fluctuations in value for a given coin can be massive, swinging hundreds or even thousands of dollars. Look no further than Ethereum, the coin to which Virtue has hitched its wagon. Ethereum was valued at about $10 when the calendar turned to 2017 and then rocketed from $90 to about $400 early in the summer when crypto-fever arguably hit its peak. Another month later, it had cratered to $170 before climbing back to its current price of about $325.
Gittleson admitted they've yet to figure out the best solution to that particular issue. They're looking at one possibility called a "stable coin" — tethering the value to an established currency.
"There's a way to tag the value of a coin to, for example, U.S. dollars," Gittleson said. "Like, one coin equals one dollar. We're exploring that to reduce the volatility risk that players would take. In our initial version, we plan to launch where people can wager using both our token, VPP, or ether."
Then, there's the thorny issue of regulation. More and more markets both worldwide and stateside continue to become regulated, but the process tends toward long and involved with old-fashioned RNG-based poker, never mind online poker based on little-understood technology.
Decision-makers at Virtue have yet to figure out exactly what markets they'll be rolling the product out in, but Gittleson hinted that the company will welcome regulation and may be sidestepping and especially risky options, citing company goals of trust and transparency.
"We wouldn't want to diminish those value propositions by instantly getting legal scrutiny or negative feedback from any kind of regulator," he said. "We're exploring Gibraltar, Malta and the UK to obtain our first gaming license. We haven't yet solidified what our U.S. strategy would be."
A clearer picture could coalesce in the coming weeks, when Virtue will be releasing more information about their initial coin offering (ICO).
For now, Virtue continues to mold their product and grow their team. The user interface has been all but completed, with two cryptography experts hired to scrutinize the shuffling algorithm and ensure the height of security and fairness. Beta testing is tentatively scheduled for the coming spring, and Gittleson said they hope for a launch sometime next fall.
Until then, momentum for blockchain poker will continue to build, especially if Phil Ivey and other superstars of his ilk keep throwing their considerable support behind it.