The US Poker Open: What to Know and Where to Watch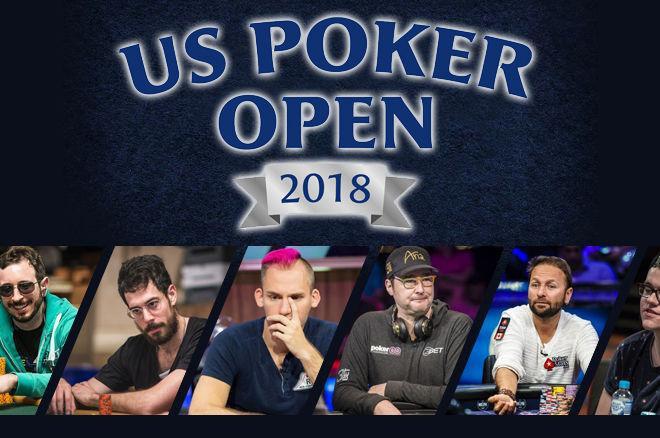 Since the launch of PokerGO last summer, Poker Central has been giving the poker tournament scene a facelift. Last fall, the Poker Masters created a ton of excitement for professionals and fans alike with a high-stakes tournament series where players were battling for a purple jacket.
Fast forward to today, and the excitement and buzz are all around the US Poker Open, the latest in an impressive poker line up featured on the comprehensive online poker content site. PokerNews will be bringing you exclusive live updates from each event.
Mark Your Calendars
Poker Central is maintaining its relationship with the Aria Resort and Casino which will host the eight-event US Poker Open with the first event scheduled to kick off on February 1st at 2:00 p.m.
The US Poker Open stands apart from its sister tournament, the Poker Masters, by adding high-stakes mixed-games to the schedule. In addition to no-limit hold'em, you can expect to see PLO and an eight-game mix.
Tournament buy-ins range from $10,000 to $50,000 and will last two days, except for the Mixed-Game Championship and the Main Event which will take three days each.
Following a trend set by the Poker Masters, players can avoid the tournament fees and play rake-free by registering before the first hand is dealt.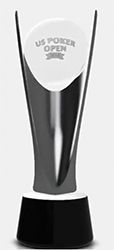 The Championship Trophy
There's no jacket on the line for the US Poker Open. Instead, players will be battling it out for a custom-designed championship trophy and the title of U.S. Poker Champion.
The battle for the jacket at the Poker Masters added an extra element of excitement to what high-stakes tournaments usually provide. You can expect to see the same jockeying for position, as the player earning the most money during the series will take the trophy, the title, and the bragging rights home with them.
The Risk
Poker Central is willing to bank on something that has eluded mixed-game fans; complete coverage of mixed game events.
Somewhere along the line, it was determined that mixed games didn't translate well to TV. But with the landscape of poker changing, and more players moving to, or wanting to move to mixed games, now might be the right time to introduce the viewing audience to the different formats.
Players have long advocated for more exposure to mixed games and it seems as if Poker Central is willing to test the idea and see how well the mixed-game format translates.
If you are a fan of the coverage, you'll want to let Poker Central know.
Who's Got Game
With a little over two weeks until the first cards are dealt, it's impossible to know who'll be bringing their mixed-game prowess to the felt. Of course, that's never stopped us from speculating.
With three of the eight events branching out from the no-limit hold'em format which is typical of these series, expect to see the players versed in all the games stepping up for a chance to put their name in lights.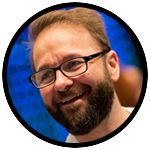 Daniel Negreanu
Daniel Negreanu, a regular feature at high-roller events, has long been a proponent of bringing mixed-games to the forefront of televised coverage.
In an interview with Poker Central, Negreanu said, "You're not going to be able to see poker at this level anywhere else. Big main events are great but at the final table, it's always a mixed bag of decent pros. You're not going to see that during the US Poker Open."
Sounds like he wouldn't miss playing in this event for anything. After spending time working on his game, what better way to show off his new skills?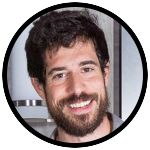 Nick Schulman
While some poker fans might rather hear his voice than watch him play, Nick Schulman had no problem turning in his commentator mic for a shot a the purple jacket. His success at the Poker Masters, and in mixed games in general, is a good indicator that we'll see, rather than hear, Schulman when the action gets underway.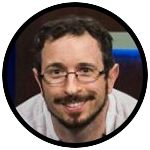 Brian Rast
Brian Rast, along with Negreanu, hosted some non-televised, high-roller mixed-game events with success throughout 2017. The two-time WSOP Poker Players Champion is a constant fixture at high buy-in events and this one should be no different.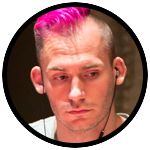 Justin Bonomo
If there is "high roller" in the event title, then you're sure to see Justin Bonomo somewhere in the field. In this month alone, he has won over $1.5 million in three high roller events with a second-, third-, and fourth-place finish. You can bet he'll be there hoping to better those results with a win.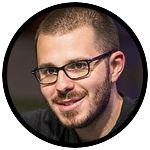 Dan Smith
Dan Smith has had tremendous success in high rollers and mixed games. If he takes a seat at the US Poker Open, he will automatically become a front-runner for the trophy. This past December, Dan Smith edged out Negreanu for the WPT Five Diamond World Poker Classic $100,000 Super High Roller title. There is no doubt he's looking to pad his resume.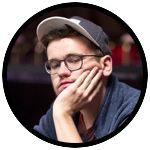 Jens Lakemeier
It's unsure whether the German contingent will be crossing the pond for this one, but if they are, keep your eye out for Jens Lakemeier. Lakemeier has had one heck of a year with a few final tables in no-limit and a couple of wins in mixed-game events, including a gold bracelet last summer. If he's in town, he'll be the one to watch.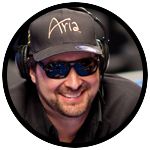 Phil Hellmuth
And finally, what's a televised tournament without the TV antics of Phil Hellmuth? It's the bragging rights that Hellmuth seems to be really after, so the extra competition in the form of an overall winner is sure to lure Hellmuth to his favorite venue. Hellmuth shines in this kind of environment and it would be very surprising to see Hellmuth sitting this one out.
The Schedules
There are two schedules you'll want to take notice of. The Tournament schedule if you plan on playing, or following along on PokerNews like the rest of us. And the live streaming schedule for those of you with PokerGO subscriptions.
The Tournament Schedule
| Date | Time | Tournament | |
| --- | --- | --- | --- |
| Feb. 1 | 2 p.m. | $10,000 | No-Limit Hold'em |
| Feb. 2 | 2 p.m. | $10,000 | Pot-Limit Omaha |
| Feb. 3 | 2 p.m. | $25,000 | No-Limit Hold'em |
| Feb. 5 | 2 p.m. | $25,000 | Mixed Game Championship |
| Feb. 6 | 2 p.m. | $10,000 | No-Limit Hold'em |
| Feb. 7 | 2 p.m. | $25,000 | No-Limit Hold'em |
| Feb. 8 | 2 p.m. | $25,000 | No-Limit Hold'em |
| Feb. 9 | 12 p.m. | $50,000 | Main Event |
The PokerGO Live Stream Schedule
| Date | Time | Event | |
| --- | --- | --- | --- |
| Feb. 2 | 4:00 p.m. | Event #1 | $10,000 No-Limit Hold'em Final Table |
| Feb. 3 | 4:00 p.m. | Event #2 | $10,000 Pot-Limit Omaha Final Table |
| Feb. 5 | 4:00 p.m. | Event #3 | $25,000 No-Limit Hold'em Final Table |
| Feb. 6 | 8:00 p.m. | Event #4 | $25,000 Mixed Game Championship Day 2 |
| Feb. 7 | 4:00 p.m. | Event #4 | $25,000 Mixed Game Championship Final Table |
| Feb. 8 | 4:00 p.m. | Event #6 | $25,000 No-Limit Hold'em Final Table |
| Feb. 9 | 4:00 p.m. | Event #7 | $25,000 No-Limit Hold'em Final Table |
| Feb. 10 | 8:00 p.m. | | $50,000 Main Event Day 2 |
| Feb. 11 | 4:00 p.m. | | $50,000 Main Event Final Table |
One thing is for sure, regardless of who shows up to battle, the field will be stacked with your favorite players and the level of play will be off the charts.
You'll need a subscription to PokerGO, to watch the US Poker Open. You can get one here for $10 a month, or $99 for an entire year of poker tv. You can also follow along with the live updates right here on PokerNews as we'll keep you up to date on all the action.
Finding a trustworthy room to play online poker can be a monumental burden. That's all the more true if you're just looking for a place to play poker for free. We've listed five of the best play-money poker sites to enjoy and help hone your skills.