WATCH: Ilari Sahamies Competing on Finnish Survivor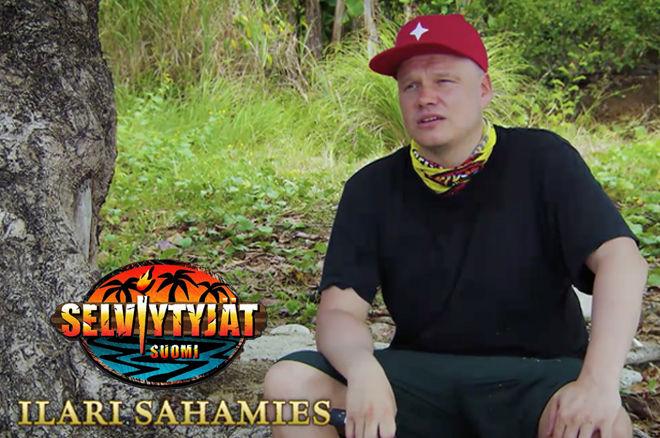 Ilari "Zziigmund" Sahamies could be called a fan-favorite as the Finnish Enfant terrible has railbirds on the edge of their seats as soon as he logs on online. While the heydays of "Ziigmund" are over, and the 2+2 thread "ziig blow ups and chat" isn't updated as frequently as a couple of years ago, he's still a force to be reckoned with in the world of poker.
Just last January he finished third in the PLO event at the Helsinki Freezeout 2018, and online he's up a little over $30,000 for the year on PokerStars where he plays as "Ilari_FIN".
Sahamies isn't just known from his poker prowess, he's a celebrity in Finland for doing much more. He's a bit of a rapper, he participated in the Finnish edition of Fear Factor (part 2, part 3), is known to party pretty hard, hangs out with Paris Hilton, and a video of him doing Tequila Suicide got over 300,000 views on YouTube.
Right now, though, Sahamies is a participant on the Finnish edition of Celebrity Survivor called Selviytyjät Suomi. First place prize is €50,000, as much as he reportedly paid to join the rap formation Teflon Brothers some years ago. It's fair to say that joining Survivor isn't about the money for Sahamies.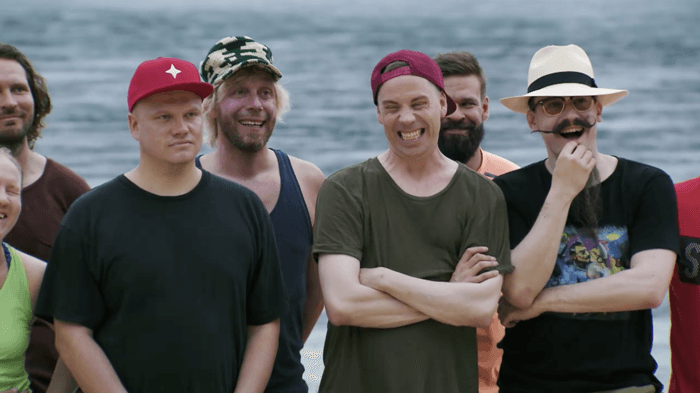 The show was recorded in June and July of 2017 in the Philipines, but is getting broadcasted in Finalnd right now. According to the Wikipedia page of the program, Sahamies is still in. You can watch the show on ruutu.fi but beware; there are no subtitles:
Survivor Finland started with 16 VIPS playing down to a winner in 13 episodes. Former Miss Finland Sara Chafak, who has played a fair bit of poker herself, is another competitor of the game show and is also still in contention.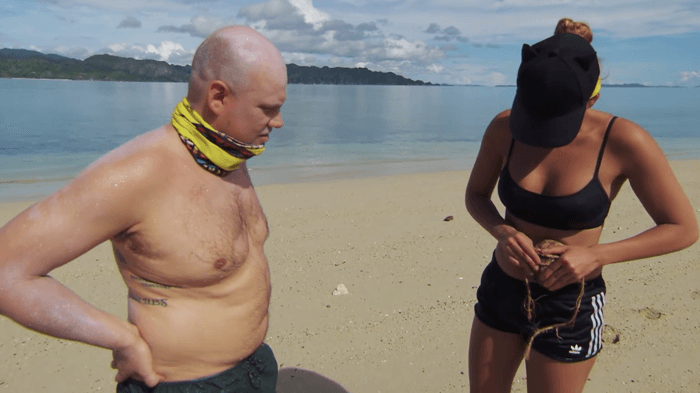 ---
Five Tips to Win Survivor - by PokerStars Team Pro Fatima Moreira de Melo

Dutch Olympic gold medal winner and PokerStars Team Pro Fatima Moreira de Melo competed in Expeditie Robinson, the Dutch version of Survivor, back in 2012. She won nine individual challenges and got zero votes at Tribal Council and went on to win the show, beating fellow poker pros Christophe De Meulder and his brother Matthias De Meulder.
You'll never know how you're going to react till you're in the game. With an empty stomach and sometimes complete boredom, the actual expedition is hard to imagine for people who haven't competed. Still, we reached out to Moreira de Melo for some tips if one would ever end up on the show. It's a bit too late for Sahamies, but who knows - another poker player might compete in upcoming seasons:
1. Be Your Moderate Self
One of the most important things, Moreira de Melo argues, is to be your moderate self on the island. "Don't show too much dominance early on, as you'll piss people off! People are away from home, they hardly have anything to eat, and are probably not going to put up with someone telling them what to do."
"Don't show too much dominance early on!"
Moreira de Melo says that especially since the contestants are celebrities and probably used to taking charge themselves in everyday life, most players of the game will not take it well when someone tries to play the boss of them early on. In their season, they had a Belgian player who regularly told people to clean pots, and she was voted off rather quickly.
Moreira de Melo, usually very opinionated and straightforward, held back a lot and tried to fly a bit under the radar. "I was helpful but not too much on the foreground."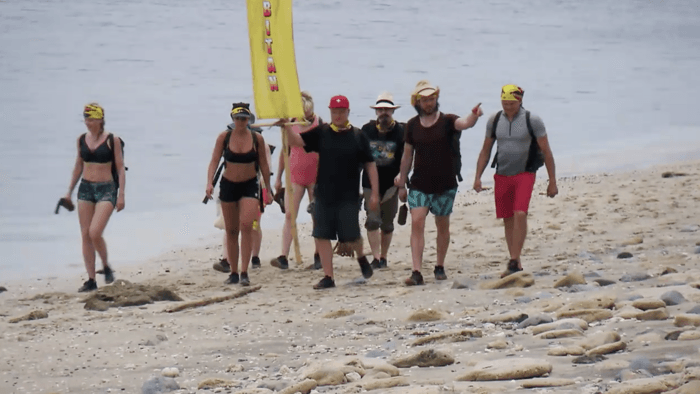 2. See the Game For What It Is
While the majority of people watching the American Survivor will know of all the elements of the game, some celebrity contestants make the mistake of thinking that the show is solely about surviving. But, as Moreira de Melo points out, they should see it for what it is: it isn't just playing Robinson Crusoe on a deserted island, it's a game show where you have to do anything to win.
"He was flabbergasted and felt backstabbed."
"We had a guy who was a strong player, and he did a lot for the group. You should've seen his face when he was voted off, he couldn't believe it. He was flabbergasted and felt backstabbed.
"If you're playing monopoly with your friends, you're not going to be giving away Boardwalk or Park Place for free, are you?" Moreira de Melo pointed out. "And if you play poker, you play to win. You're not trying to make friends... The same goes for competing on Survivor; if you're competing, you got to do so to win it."
What about competing for the experience of being on a deserted island alone? Moreira de Melo has a quick answer for that one: "Competing just for the experience? Hah, I still have scars from those damn sand fleas! To hell with that; if you play, you gotta play to win!"
3. Learn to Make Fire
Making fire has always been an integral part of the show; the tribes need it for their full duration on the island. A trick Moreira de Melo shared with us, was using some of the insect repellents they get on the island, as its a flammable material.
Another trick is to use the tampons female competitors get, as those too go up in flames easily.
"I watched some videos online before I left. Other than that, I just practiced on the island itself."
Moreira de Melo and her fellow contestants soon found out the production crew wasn't having it, banning the players from using the insect repellents and tampons to make fire. The solution to that problem was obvious to Moreira de Melo: "We just made the fire before the crew arrived in the morning."
There will always be one person on the island who's deemed the expert at making fire, and will be the one to take on that role the majority of the times fire is needed. But it's important for everyone to learn the skill, says Moreira de Melo, as it's almost always part of the final challenge as well.
"I watched some videos online before I left. Other than that, I just practiced on the island itself. It wasn't like there was a ton of stuff to do anyway."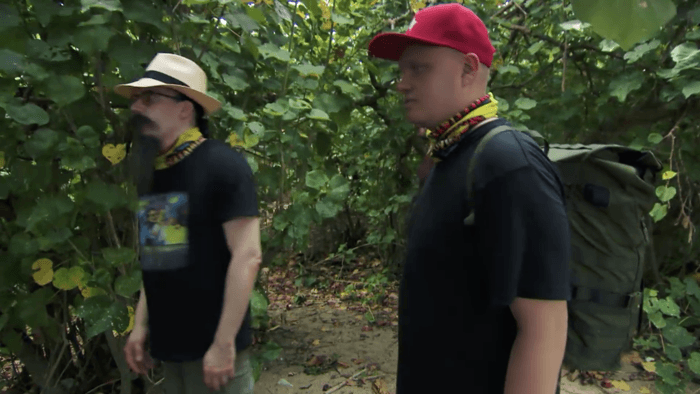 4. Bring the Right Clothes
"My zip-up hoodie was essential for me, as it proved to be great to sleep in, especially with all the insects about."
Besides making fire, it's important to at least read a book on survival before you go, so you know the basics, says Moreira de Melo. Learning how to make a fire and how to tie a knot is one thing one can do as preparation, but bringing the right clothes is equally essential.
"As far as clothing, I prepared very well. You can only bring a few items, and key for me was being able to sleep as comfortably as I could. My zip up hoodie was crucial to me, as it proved to be great to sleep in, especially with all the insects about."
Moreira de Melo also warned not to bring too many clothes made from cotton, as it's hard to get dry when soaked. In fact, cotton clothes tend to rot when they don't get a chance to dry, leaving you with rags soon enough.
5. Don't Worry About the Food Challenge
As part of the game show, contestants are often presented with something to eat that we in the Western world would be very hesitant to try.
"Someone before me had already eaten some cow eyeballs, so I was gonna be fine."
In Moreira de Melo's case, she had to eat a dozen raw fish eyes in under a minute, something she did without throwing up.
As a tip, Moreira de Melo offered to not give it too many thoughts beforehand. In fact, she just accepted and didn't think about it till it happened. "I just thought it was gonna be alright; I would simply just do it. Someone before me had already eaten fish intestines, another had consumed some cow eyeballs, so I was gonna be fine."
One tip, though, was to try to get the competition to throw up by making provocative motions and the sound of throwing up when they were about to get their first bite.
---
The Finnish edition of the show has already been taped, so these tips come a little bit too late for Ilari. That left us with the question, what does Moreira de Melo think of Sahamies' chances of winning?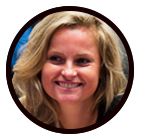 "I don't know Ilari too well, but I have played with him a couple of times and I've talked to him once or twice.
"He's a little hard to figure out, I never really know what he thinks. That's something he should be aware of, as people might have that same idea and start to distrust him. He has to make sure he gets the people to trust him early on, and he seems to have done that as he's still in.
He needs to be aware of his image and how other people perceive him, something that should fit him as a poker player. He has to make sure he bonds with the group; you don't want to be the loner who's looking at the group from a distance, because you're gonna get voted off if you do that.
"I would love to watch this show; I'm curious to see how he does!"
---
A Special Strategy?
This is one of the rare times I feel sorry for people who don't speak Finnish. Poker legend Ziigmund is on the Finn… https://t.co/knIn5lb2KD

— Miikka Anttonen (@chuckbasspoker)
@AndrewJBurch @snagglechud Yeah, this is not like that. He entirely sits out challenges and disappears completely.… https://t.co/LISSdVvK39

— Miikka Anttonen (@chuckbasspoker)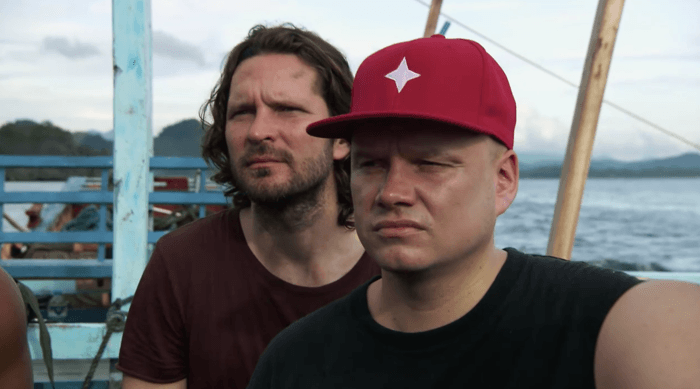 Everybody needs an account at one of these online poker rooms! They're the biggest, the best, and we get you the best poker bonuses. Check out our online poker section for details on all the online poker rooms around.