Cryptonia Poker - Fun and Value with Fair Play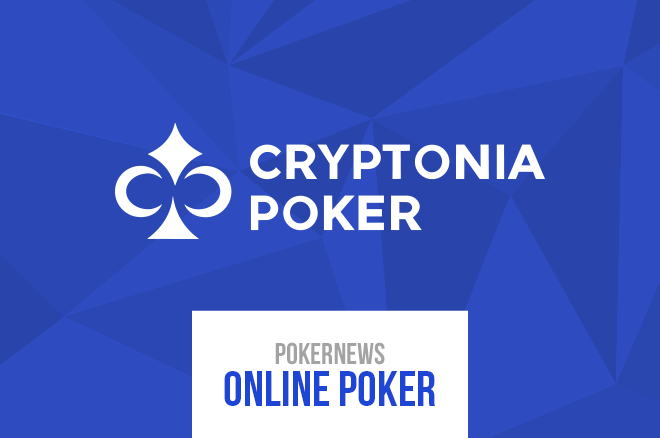 When thinking of playing online, the first thing that comes to one's mind is the authentication of the game and the gaming platform.
Keeping that as the priority, Cryptonia Poker, an online poker room, has been based on blockchain technology, having main attributes as fair play and transparency.
Also, the official currency to be used for playing poker on this platform is a cryptocurrency known as Cryptonia, which is Etherum based. This makes the platform more attractive for players, as smart contracts used to transfer cryptocurrencies allow swift movement of funds.
To ensure that your platform for playing online poker is as transparent as possible, their team has spent a huge amount of money and effort, and now, it is fully built and tested. They are ready to launch their ICO soon.
Despite having issues in past, the online poker industry is still growing at a fast pace. As more and more people are getting technology-savvy, it is assumed that the gambling industry's size will reach $59.79 billion in the year 2020. Cryptonia Poker is ready to bank on this expanding market with its brilliant product based on fair play.
Fair play on Cryptonia Poker Platform
Cryptocurrency-based online poker, being a new concept, attracts players from all over the world, due to its ease-of-play and transparency. The following are its distinctive attributes that elaborate the above statement more clearly:
The introduction of blockchain-based online poker helps overcome various issues related to the traditional form of online poker. It allows RNG or random number generation, making the games less predictable and fair.
With the launch of Cryptonia, delays in payments and other issues are resolved. Thus, providing a healthy gaming environment based on liquidity.
Etherum-based tokens, known as Cryptonia, will be listed on exchanges to ensure that users get the right value of whatever currency they hold, and so that they can easily purchase or exchange token within seconds, from any part of the world, thus making the ecosystem of the platform more efficient and secure.
Cryptonia poker ensures anonymity and safety of the users by not collecting any unnecessary data at the time of registration. The whole process is simplified, creating an atmosphere of trust and fairness.
Cryptonia Poker's software has programmes with which behavior of each player is easily analyzed independently and in relation to other users, helping the team to identify and avoid any collusion or other fraudulent activities. Certain advanced algorithms have been set up to filter out bot-powered accounts.
The above factors help Cryptonia Poker to grow rapidly, attract new players and have a healthy and fun poker playing ecosystem.
Fair play is always fun!
Distribution of Tokens
A total of 1 billion Cryptonia tokens will be made available in the ecosystem.
Starting with its Initial Coin Offering (ICO), players and investors can buy 75 percent of the tokens.
Twenty percent of the tokens are reserved for further growth and value-added services for their players, in the form of tournament prizes and promotions. This will encourage players to play more and it will even attract new players in the game.
The remaining five percent will be allocated to promoters and distributors for their contribution and support.
Benefits for Users
Cryptonia Poker is maximizing the returns of the gamers by maintaining a healthy and transparent platform.
A small administration fee is charged by Cryptonia Poker in the form of rake from the players. Thirty-five percent of it is distributed among the players every month through various avenues like jackpots, bonuses, and leaderboard rewards, to attract new players and encourage existing ones to be persistent.
Also, loyalty rewards are given to old and regular players to encourage them to play more and collect points that can be redeemed for Cryptonia, anytime and from any place.
Lastly, their team is working 24/7 to add new games and improve the algorithms of the platform to make the environment fun and healthy.
Their fair play instilled poker rooms, ICO and tournaments are definitely worth a try!
Sponsor-generated content by Cryptonia Poker.
Everybody needs an account at one of these online poker rooms! They're the biggest, the best, and we get you the best poker bonuses. Check out our online poker section for details on all the online poker rooms around.