WSOP and 888Poker Ready to Merge Nevada, New Jersey & Delaware Players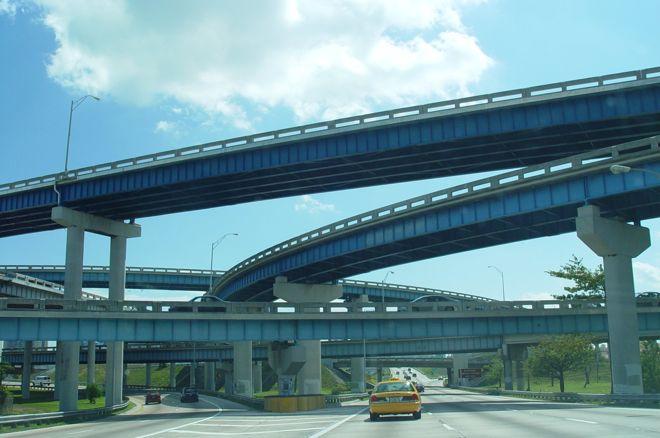 The latest in the U.S. shared liquidity progression brings a welcomed announcement from Caesars Interactive Entertainment that WSOP and 888poker-branded online poker rooms in Nevada, New Jersey and Delaware will be merging player pools as soon as Tuesday, May 1, if all goes according to plan.
The pooled rooms will mark a monumental step in the long grind that regulated online poker has had in the states post-Black Friday. Other forms of online gambling continue to thrive while regulated online poker has had its struggles getting out of the gate.
Despite the slow start, the past year has seen some silver lining with the three-state cross-border shared liquidity agreement inked between New Jersey, Nevada and Delaware regulators in October 2017 and Pennsylvania becoming the fourth state to pass regulated online poker shortly thereafter. Now, the three-state pact appears poised to become a reality, with the hope of more states to follow suit.
"Pooling poker players from three states will be a significant regulatory step in the U.S., and is very exciting for our players and partners."
"This has been a huge collaborative effort from all involved," said Bill Rini, WSOP.com's head of online poker. "It is important to thank the elected leadership and regulatory authorities in Delaware, Nevada and New Jersey for their dedication and diligence to help move online poker forward."
"Everyone has had the end user in mind throughout this process, and as a result, we believe the United States, for the first time in a regulated environment, will have a large-scale multi-state offering that will propel the industry forward as soon as next month."
The Players
There are six online rooms currently in operation across the three states that will soon form a unified player pool network. WSOP.com, the only operator in Nevada, already shares liquidity with Delaware's three racino online poker rooms, the only licensed Delaware operators, all of which run on 888's software. These four rooms will combine pools with the WSOP and 888 sites operating in New Jersey, both also powered by 888 software.
"Pooling poker players from three states will be a significant regulatory step in the U.S., and is very exciting for our players and partners," added Yaniv Sherman, 888's senior vice president. "If approved, we anticipate that this will open up further opportunities in other states."
Pending final regulatory approval of software that has been submitted for testing in all three jurisdictions, WSOP explained in an email to customers the interstate play will launch on May 1 on a new, updated poker client. Players with accounts on the current version will need to download the new software and create a new WSOP.com account, though access to old accounts will remain open until July 31 for the purpose of withdrawing any remaining funds.
The email also promised players the following benefits to come from interstate-play:
Four Online Bracelet Events at the 2018 WSOP
$100K Sunday Tournaments
BLAST Poker - play for up to 10,000x your buy-in
New and Improved Loyalty Program
Bigger Guarantees than Ever Before
The WSOP press release offered up further exciting news for New Jersey players, who, for the first time in history, will have the chance to compete for WSOP gold from their home state during the 2018 World Series of Poker. The first of four online bracelet events will take place Sunday, June 3 in official bracelet Event #10: $365 Online No-Limit Hold'em; if a player in New Jersey pulls off the feat of capturing domestic WSOP gold from outside of Nevada, he or she will make history as the first player to do so.
All exciting news indeed for proponents of online poker in the U.S., who can only hope that this large leap opens — or at least loosens — the floodgates for further iGaming legislation and liquidity sharing to emerge across the country.
Photo credit: "elvis santana" Freeimages.com