Gold of Ra: A Shining Masterpiece in the World of Slots

Ruta Rimkiene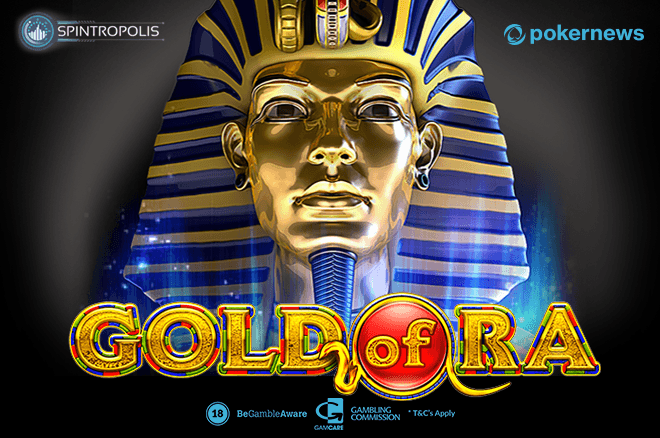 So, you're looking for a new slot machine?
What a coincidence! I just happen to have one for you.
And it's quite fantastic.
Meet Gold of Ra, a recent creation by GameArt. On the surface, it's a simple slots game with 25 paylines, five reels, and three rows.
But you only need to play for a bit to understand what makes it special, especially if you like the mystery of ancient Egypt.
Let's look at what makes this slot machine stand out from the crowd.
The Special Features of Gold of Ra
The first thing that caught my attention was the art style of the game. It perfectly captures the style and feel of ancient Egypt and its mythology.
The reels depict Horus, Tutankhamun, the holy Scarab and the Eye of Horus. They are simply beautiful.
When you first start spinning the reels, there's no music playing - only the sounds of the reels.
But don't let the lack of music fool you.
As soon as you hit the bonus feature - that's when you collect three golden chests - the real fun begins. The game gives you a random number of free spins and bonus symbols.
That's when you are in for a ride!
Epic Egyptian music starts to play, some symbols turn to gold, and you begin to win big. Seriously, this is one of the most generous bonus features I've seen in a long time.
There's one more interesting thing you should know. Each time you win, you can make your winning even bigger.
Just click the button that says "Gamble", guess the color of the next card to appear on the screen, and if you guess it right - double your money.
If you don't guess correctly, you lose the everything you won on that bet. But hey, that's how it is in the world of gambling!
The Perfect Place to Play Gold of Ra Slot
Want to play one of the best Egyptian-themed slot games? You can do it here, at Spintropolis.
I found Gold of Ra at this casino when I was checking out a few of the 850 different games they feature. You see, I was wondering whether or not to sign up but this game and the welcome bonus on tap made it a no-brainer.
It goes like this:
With your first deposit, you get a 200 percent cash match bonus of up to €1,000 + 20 free spins with no wagering requirements.
--> Click here to get the dame bonus offer!
It's one of the better offers on the market, and it would be sad to miss it. You know what? You can play there for free and see whether the casino appeals to you.
>> Just go to Spintropolis through this link <<, open a risk-free account, and browse through their games to see if it's the right casino for you!
Finding a trustworthy room to play online poker can be a monumental burden. That's all the more true if you're just looking for a place to play poker for free. We've listed five of the best play-money poker sites to enjoy and help hone your skills.