Hope for U.S. Online Poker Blossoms Seven Years After Black Friday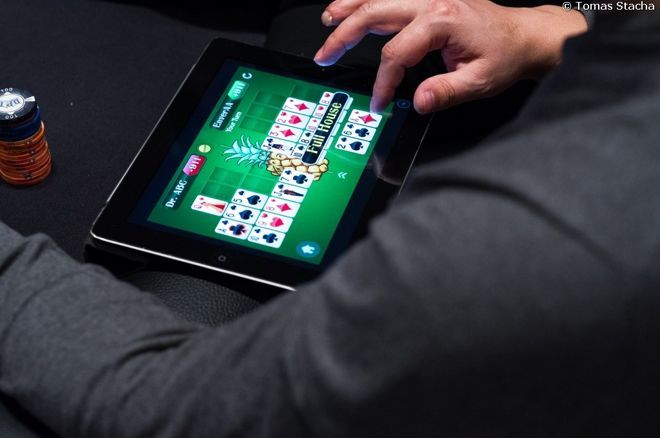 With the recent Chris Ferguson video that dropped, wherein the former Full Tilt Poker exec offered up a brief apology for not being able to "prevent Black Friday from happening," many players are brought back to that dark moment in poker's past that deprived so many.
Players who had comfortably been grinding out a living online lost a huge chunk of their bankrolls and net worth, not to mention their source of income, when the Department of Justice unveiled a 52-page indictment against top executives of the big three online poker sites operating in the U.S. – Full Tilt Poker, PokerStars and Absolute Poker/Ultimate Bet.
Countless stories of Black Friday loss endure, loads of players forced to turn to pouring drinks or waiting tables to pay the bills and rebuild after losing everything, while many others who had a semblance of a roll left resorted to seeking online poker refuge outside of the States as a result. But not all have had to exit the country to find some legitimate online poker options.
A Look Back at Black Friday
An array of charges on that fateful Friday, April 15 of 2011 included bank fraud, money laundering and illegal gambling, many of which related to the Unlawful Internet Gambling Enforcement Act (UIGEA) signed by then-President George W. Bush in Oct. 2006, which outlawed the transferring of funds to and from gambling sites.
The UIGEA went into effect on Jan. 19, 2009 with compliance required from June 1, 2010. The processing of deposits and withdraws on poker sites that continued after that date were, therefore, in violation of UIGEA. Full Tilt Poker's worldwide operation was shut down later that year with additional exposure of fraud, namely that player and operational funds were not segregated, resulting in player funds not being available to make players whole.
While many outside of the U.S. received their suspended funds during the latter part of 2012 — after PokerStars acquired all of Full Tilt Poker's assets and agreed to pay customers back — U.S. players had to wait much longer. The first reports of repayments began to trickle in during Feb. 2014, nearly three years following the seizure.
And much more recently, players who lost funds on Absolute Poker and Ultimate Bet started getting paid back, once again in the form of a bailout.
Though the sting of the whole debacle stays with many, Ferguson has already resurfaced at the 2018 World Series of Poker at the Rio for the third year in a row, after capturing WSOP Player of the Year honors in 2017, to the chagrin of many a poker fan. While much of the poker community isn't quite ready to forgive and forget just yet, some solace has come in the form of new opportunities to play legal online poker in the U.S.
Silver Lining
States' legislatures continue to mull over the potential of adding online casino, including poker, to their lists of tax revenue sources following the first four dominoes — Nevada, Delaware, New Jersey and most recently, Pennsylvania. Another promising development of late has been the interstate liquidity between Nevada, Delaware and Jersey that recently took effect.
In the meantime, players across the States can play some legal online poker at Global Poker, thanks to their Sweeps Cash model that makes it possible to play poker using Sweeps Cash that can be cashed out for real money prizes.
Add to those positive nuggets the recent monumental ruling against the Professional and Amateur Sports Protection Act of 1992 (PASPA) that has opened the door for states besides Nevada to offer sports betting, and we can expect continued momentum for iGaming legislation across the country. As the timeline unfolds, the poker world will be watching for online poker to come along for the ride.
The Stars Group owns a majority share in PokerNews